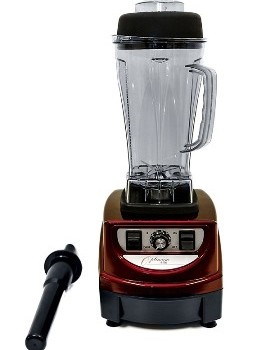 Optimum High Speed Vortex Blender
(visit NZ product page)
The Optimum is a true one-of-a-kind appliance with quality parts. Optimum's growth as a globally recognised brand competing with the likes of Vitamix and Blendtec has been astonishing, having teamed up with some of the industry's best manufacturers to design an affordable quality machine able to withstand the sophistication of a kitchen and the beating of a juice bar, lasting customers a lifetime and providing juice bars with a reliable machine for making constantly smooth drinks.
Disclaimer: This page contains affiliate links that may provide monetary compensation to help support the Whole Guidance Vision of Creating a Happy and Healthy Planet should you make a purchase. We very much appreciate and thank you for your support.