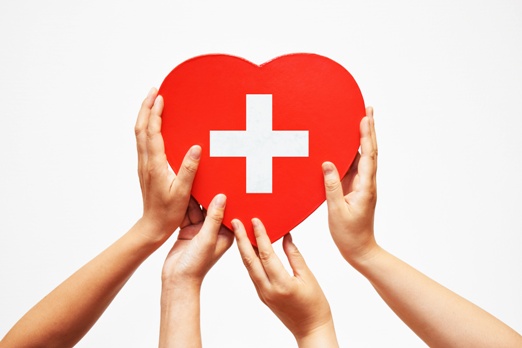 Podcast: Play in new window | Download
In this podcast I'll be exploring Healing and Love:
I'll explain the difference between conventional and natural healing methods
I'll talk about unconditional love and why it is the most important factor when it comes to healing
I'll talk about a couple of things that can stop the healing process from happening properly
Finally, I'll share a few ways you can make love your drug of choice to help you with any healing journey you may be on

CLICK HERE TO LEARN WHAT ARE THE BEST FOODS THAT WILL BRING MORE LOVE INTO YOUR LIFE
There are two main belief systems out there when it comes to healing. One is used by the conventional mainstream model and the other by more traditional natural healers.
The current conventional medical model used mainly in western societies focuses on treating health symptoms and disease with medication or surgery. So they have a pill or a procedure for every illness. What conventional treatment misses is the fact that health symptoms and disease are really signs of underlying hidden malfunction that has been going on in your bodymind for days, weeks, months, perhaps several years in terms of certain cancers and neurological diseases like Alzheimer's and dementia.
Conventional mainstream medicine is based on a mechanistic, reductionist, allopathic model of healing where the human body is separate from the mind and works much like a machine that can be reduced down to different parts and by treating the symptomatic issues that are appearing in the parts you will fix the rest of the machine.
On the flipside of this you have natural traditional ancestral healers that use a holistic approach to healing where they may or may not treat health symptoms and disease directly, but they do look for the underlying root cause of the issue and they will look to support your bodymind's own innate ability to heal.
This holistic approach by natural healers aligns with the theory of Vitalism, which is the understanding that there is a life force energy that beats your heart, breathes your lungs, and heals your bodymind.
To compare these two very different models of healing let me use the engine check light on a car's dashboard as an analogy. Conventional mainstream medicine would treat the check light in the following ways. They would test the bulb, make sure that there wasn't anything wrong with the bulb. They may remove the bulb. They may also tape over the check light so you can't see it. They may even ask you to put a blindfold over your eyes so you can't see the check light. This is what it means to see things as a machine and to reduce things to their smallest parts and to treat only the symptom.
Now natural healers would see the check light as a sign of some other underlying issue going on. Then they would find that this engine check light relates to an issue with the engine itself and so they would go directly to the engine and do further tests on the engine. Once the problem is found a natural healer would choose from a number of different strategies that they feel would fix the specific issue that they found in the engine and once the engine is fixed wouldn't you know it the engine check light on the dashboard inside the car is no longer lit. That's how a holistic root cause healing model works. It treats the underlying cause of the symptom.
Earlier I mentioned life force energy and how your bodymind can heal itself. Think about a cut on your skin. A band aid or plaster over the cut isn't actually healing it. It's simply preventing the cut from getting infected and getting worse and can actually improve the speed of healing, but the band aid or the plaster isn't doing the healing. Think about a broken bone. A cast isn't actually healing the bone. It's job is to prevent the bone from healing out of alignment, but the cast isn't doing the healing.
This life force energy that is healing the cut and healing the bone has many names:
Qi
Prana
Breath
Spirit
GOD that's god all in capitals
Innate Intelligence
Universal Intelligence or simply
Energy

There is another name for this life force energy that heals your bodymind – Unconditional Love.
Not to be confused with conditional love, which I'll talk about soon, unconditional love is love without conditions, without boundaries, with no limits, labels, or separation. Unconditional love is holistic and integrated and given without any real thought or expectation. It just is. The perfect example of unconditional love is the sun. The sun gives its energy willingly. It doesn't ask for anything in return nor does it expect anything in return. It doesn't need specific conditions outside of it to be met before it shines it just shines from within to give its energy without. The sun just gives and gives and gives off radiant energy to the entire Solar system supporting all life.
Compare this to conditional love which is all about setting conditions that must be met before love is given or received. Conditional love means there must be a giver and a receiver so there is also separation in conditional love. For example a parent may show love for their child only after they've cleaned up their room. Or someone may love you only if you do x, y, or z. Another example is you will love yourself and your life only when you have the money, the car, the house, the spouse, etc.
Remember that life force energy that heals you. It doesn't wait for x, y, or z. It just is. Your bodymind is constantly breaking down and being rebuilt every second. You have 2 million blood cells turning over every second in your bodymind right now. There's 2 million, there's 2 million, and there's another 2 million. When you get injured this life force energy actually gives even more of itself and doesn't stop, it won't stop. Now that is what I call unconditional love and without unconditional love you would never heal.
Now there are a couple of things that can disrupt this healing process and block unconditional love from working its miraculous magic: human thought and incorrect application of healing techniques.
The book A Course in Miracles teaches you that human beings experience two fundamental emotions that all other emotions come from: fear and love. When you come from a place of fear you are excluding unconditional love from the experience. Fear can be seen as another form of conditional love where you feel it is safe to let go of fear only when certain conditions are met. The problem with this type of conditional love is that it is born out of fear and love that comes from fear is finite, it's not consistent, it's not empowering, and it's not fulfilling real deep-seated needs. Whereas unconditional love that doesn't come from fear, because it doesn't come from anything it just is, is infinite, it's persistent and consistent, it empowers all and it fulfils everything.
If you get into a fear mindset you're blocking unconditional love from entering your life and entering your bodymind, and your bodymind's ability to heal will diminish. Because fear blocks love and when there is no love there is no healing.
Think about the many stories about someone who was as fit as a fiddle until they get diagnosed with a terminal illness and die weeks or months later. Would they have died so early if they hadn't visited the doctor's office and hadn't been diagnosed? Was the fear that was instilled into them by the doctor what actually caused their death? And some diagnoses turn out to be wrong, but people still get sick because their fear is so strong that they believe what they are told and this stops unconditional love from giving them vitality, from maintaining their bodymind, and from healing. So fear sucks the life right out of people who have been misdiagnosed all because of a thought that grew in their bodymind, which was planted there by someone else.
So human thought, very powerful.
"The perception of fear will block love and prevent healing."
Another thing that can block healing is using the wrong tool for the wrong job. Whether you use natural holistic therapies or conventional pharmaceutical and surgical techniques if what you are doing is getting in the way of unconditional love from doing its own thing you are not helping with the healing process. For example if you break a leg, sure you could choose to avoid the hospital and not get a cast and let unconditional love do its thing, but unconditional love works without conditions or boundaries and so it just gives and it will just heal the bone no matter the orientation it is in. So you need some type of cast to support the healing process otherwise you'd be left with a very wonky looking leg and terrible posture. Plus the initial pain of breaking your leg may be so great that a pain-killer would most likely help more than even the most potent of essential oils and herbal teas.
Or another example if you get an infection, a slight small infection can be taken care of naturally with antibacterial herbs and raw honey and even coconut oil. With all of them working together to aid in the healing process and supporting unconditional love. But if your infection is left to linger for too long and grows deep and wide then at this point the healing process on its own becomes stunted. So before the infection becomes systemic and spreads now would be a good time to get out the antibiotics and give unconditional love some conditioned loving support with medicine.
It's not about one method of healing being better than the other. It's about understanding which method of healing will support unconditional love and your bodymind's innate ability to heal. It's as simple as using the right tool for the right job.
So how can you ease your fears and find the right healing techniques for your specific healing journey? How can you allow unconditional love and healing to flow effortlessly through your bodymind? Well you are going to have to cultivate, accumulate, build more love into your life.
Love begets love. Love attracts love. If you're sick physically, sexually, emotionally, or mentally then it's not just tree bark, herbs, essential oils, medicine, antibiotics, antipsychotics, and surgery that you need to be looking into. You also need to cultivate a sense of love and wellbeing into your being, into very your essence, into your soul.
If you're sick and come from a place of fear this will lead to confusion, to anger, anxiety, and poor choices. But if you're sick and come from a place of love this will lead to certainty, to confidence, and to the best choices you can make in the moment.
The first love you need to work on cultivating is love for your self. Self-love and self-directed loving are prerequisites for you to give and receive love. You cannot give what you do not have so if you don't have love for yourself how can you give love to anyone else and how can you allow love to heal you.
Learning what love is and what love means to you is critical when cultivating love for self. Because even though people may be loving you with what they perceive as love you may not see it as love.
I like the book The 5 Love Languages by Gary Chapman for helping you understand how people give and receive love. The 5 love languages are:
Words of affirmation
Quality time
Receiving gifts
Acts of service, and
Physical touch

Personally I love to give gifts as an expression of my love, but I feel more loved by other people when they choose to spend quality time with me compared to if they were to buy me a gift. So the way you receive love can be different to how you express love. Understanding how you receive love will make it easier for you to love yourself. Since I feel loved when people give me their time I love myself by giving myself time with myself. I do this by going on solo walks, but mainly I spend time with myself through my daily Qi-gong movement meditation practise. So find out what your love language is and begin loving yourself in that way and let others know that this is how you feel loved and let the receiving of love begin.
Another way to cultivate love is to appreciate more of what you have in your life and not concern yourself with what you don't have or are missing out on. Remember fear blocks the flow of unconditional love and if you're watching the news or focusing on comparing yourself to other people's highlight reel on their social media accounts then this may stress you out a bit and is going to cause you to have negative feelings of anxiety and jealousy all of which stem from fear.
So practise being in an attitude of gratitude to fear less and love more. Giving gratitude daily is a simple yet powerful way to feel awesome about what you have going on in your life and to not worry about what you don't have. Gratitude keeps you in the here and now, in the present, in this moment, and in this moment there is no fear, there is no past, there is no future, there is no learnt fear from the past, there is no projected fear of the future, there is just love for what is right now. Just like unconditional love which is always in this present moment.
A very simple way and yet very powerful strategy to cultivate more love is to surround yourself with a loving community. Whether it's family, friends, and if you are on a healing journey specifically health practitioners they should all be on your side. They are your cheerleaders and they will help you move in the direction that allows for the effortless flow of unconditional love and to support healing using all available and relevant resources at your disposal. If you have people in your life that promote fear or demand conditions before love is given than don't focus too much of your time and attention on them. You don't have to completely shut these people out of your life if that's too difficult. But if you can spend as little time as possible with these energy vampires the better off you will be. Spend as much time as you can, however, with people that give willingly and freely and who love you for being you.
So what's love got to do with healing? Everything! Unconditional love is what's breathing your body, what's beating your heart, what's growing your nails, what's allowing the sounds and the sights to be downloaded, transformed, and uploaded into your nervous system. Unconditional love is what heals your bodymind.
Remember:
"Love isn't everything, it's the only thing."
Links and Resources

Please leave a 5-s tar iTunes review for the Whole Guidance Podcast
Podcast: Play in new window | Download
Subscribe: iTunes | Stitcher Radio | Android | RSS