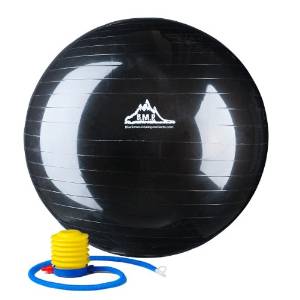 Swiss Ball
(view product page)
The core is the midsection of your body in which all limbs are attached to. Proper movement of the whole body from head to toe and correct postural alignment is determined by the functioning of the core.
Swiss balls (also known as fitness, exercise, balance, or stability balls) are a fantastic mobility tool that will help strengthen your core. They also increase your stability, balance, and flexibility.
Disclaimer: This page contains affiliate links that may provide monetary compensation to help support the Whole Guidance Vision of Creating a Happy and Healthy Planet should you make a purchase. We very much appreciate and thank you for your support.