The Mama Natural – Genevieve Howland
(Buy from Amazon; Buy from The Book Depository)
With over 60 million views on her YouTube channel, Howland's (a.k.a. Mama Natural) funny but informational videos have empowered millions of women to embrace natural pregnancy and parenting. Now Howland is turning to the page, offering up the first week-by-week pregnancy & childbirth book from a natural perspective.
For the last half-century, control over childbirth has been in favor of doctors. Many pregnancy guidebooks are conventional, fear-based, or written by male physicians deeply entrenched in the medical model of birth.
But change is underway. A groundswell of women are taking back their pregnancy and childbirth and embracing a natural way. Genevieve Howland, the woman behind the enormously popular Mama Natural blog and YouTube channel, has created an inspiring, fun, and informative guide that demystifies natural pregnancy and walks mom through the process one week at a time.
The Mama Natural's Week-by-Week Guide to Pregnancy and Childbirth is the modern (and yet ancient) approach to pregnancy and childbirth. "Natural" recognizes that pregnancy and birth are normal, and that having a baby is a wondrous biological process and rite of passage–not a medical condition. This book draws upon the latest research showing how beneficial and life-changing natural birth is for both babies and moms.
Full of weekly advice and tips for a healthy pregnancy, Howland details vital nutrition to take, natural remedies for common and troublesome symptoms, as well as the appropriate (and inappropriate) use of interventions.
Peppered throughout are positive birth and pregnancy stories from women of all backgrounds (and all stages of their natural journey) along with advice and insights from a Certified Nurse Midwife (CNM) plus a Registered Nurse (RN), doula, and lactation consultant. Encouraging, well-researched, and fun, The Mama Natural's Week-by-Week Guide to Pregnancy and Childbirth will be an essential companion for women everywhere to embrace natural pregnancy and reap all the benefits for both baby and mama.
Disclaimer: This page contains affiliate links that may provide monetary compensation to help support the Whole Guidance Vision of Creating a Happy and Healthy Planet should you make a purchase. We very much appreciate and thank you for your support.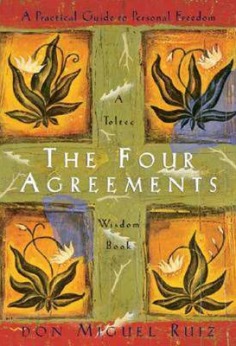 The Four Agreements – Don Miguel Ruiz
(Buy from Amazon; Buy from The Book Depository)
In The Four Agreements, bestselling author Don Miguel Ruiz reveals the source of self-limiting beliefs that rob us of joy and create needless suffering. Based on ancient Toltec wisdom, The Four Agreements offer a powerful code of conduct that can rapidly transform our lives to a new experience of freedom, true happiness, and love.
A New York Times bestseller for over 8 years
Over 6 million copies sold in the U.S.
Translated into 40 languages worldwide
Disclaimer: This page contains affiliate links that may provide monetary compensation to help support the Whole Guidance Vision of Creating a Happy and Healthy Planet should you make a purchase. We very much appreciate and thank you for your support.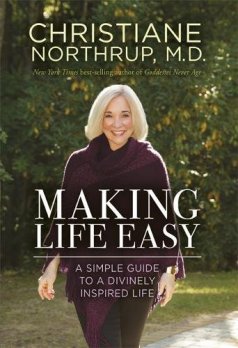 Making Life Easy – Christiane Northrup MD
(Buy from Amazon; Buy from The Book Depository)
You know Dr. Christiane Northrup as the best-selling author of books such as Women's Bodies, Women's Wisdom and The Wisdom of Menopause—a beloved and trusted expert on everything that can go right with the female body. Now she brings her wisdom and insight to illuminate the mind, soul, and spirit as well.
In this joyfully encouraging new book—as useful for men as it is for women—Dr. Northrup explores the essential truth that has guided her ever since medical school: our bodies, minds, and souls are profoundly intertwined. Making life flow with ease, and truly feeling your best, is about far more than physical health; it's also about having a healthy emotional life and a robust spiritual life. When you view your physical well-being in isolation, life can become a constant battle to make your body "behave." When you acknowledge the deep connection between your beliefs and your biology and start to tune in to the Divine part of yourself, it's a whole new ballgame—and the first step in truly making your life easy.
Take charge of your well-being as you learn to:
Untie the knots of blame and guilt that harm your health
Use sexual energy consciously to increase vitality
Balance your microbiome through healthy eating
Cultivate a healthy ego that serves you (not vice versa)
Communicate directly with the Divine
And much more

Drawing on fields from epigenetics to past-life regression to standard Western medicine, Dr. Northrup distills a brilliant career's worth of wisdom into one comprehensive user's guide to a healthy, happy, radiant life.
Disclaimer: This page contains affiliate links that may provide monetary compensation to help support the Whole Guidance Vision of Creating a Happy and Healthy Planet should you make a purchase. We very much appreciate and thank you for your support.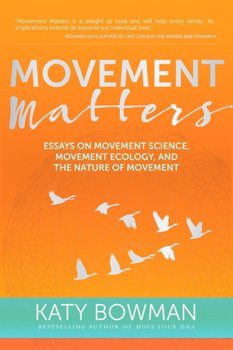 Movement Matters – Katy Bowman
(Buy from Amazon; Buy from The Book Depository)
What if we can make ourselves, our communities, and our planet healthier all at the same time by moving our bodies more?

Movement Matters
is a collection of essays in which biomechanist Katy Bowman continues her groundbreaking investigation of the mechanics of our sedentary culture and the profound potential of human movement. Here she widens her
You are how you move
message and invites us to consider our personal relationship with sedentarism, privilege, and nature. Bowman explores:* how convenience often means less movement, not more time
* the missing movement nutrients in our food
* how to include more nature in education
* the impact of adding movement to permaculture and ecological models
* our need for vitamin Community and group movement
Unapologetically direct, often hilarious, and always compassionate, Movement Matters demonstrates that human movement is powerful and important, and that living a movement-filled life is perhaps the most joyful and efficient way to transform your body, community, and world.
Disclaimer: This page contains affiliate links that may provide monetary compensation to help support the Whole Guidance Vision of Creating a Happy and Healthy Planet should you make a purchase. We very much appreciate and thank you for your support.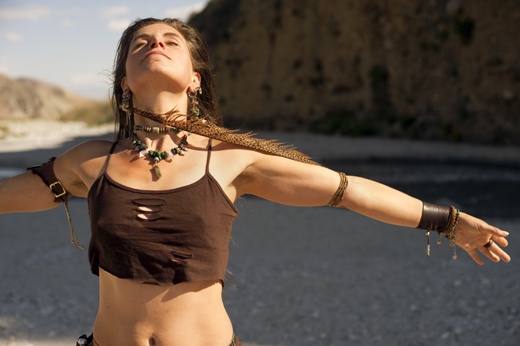 Podcast: Play in new window | Download
Heal Thy Self
CLICK HERE TO DISCOVER THE BEST FOODS TO SUPPORT SELF-HEALING
This may sound revolutionary
But we must go back to our evolutionary history
To uncover human health mysteries
To discover the truth behind pain
To see the pleasure that can rain
Down upon your body treasure and turn sickness
Around back to health to feel full of abundance
And wealth to find amongst us true love
That shines bright like the sun above
Which moves the entire night into day
And from the dark comes this spiritual haze
It lifts and expands Its spiritual gaze
Toward you, by you, through you, and now from you
This Spirit you wonder is what's wondering you
This soul you ponder is what's pondering you
This energy you seek is what's seeking you
This pain you bother is what's bothering you
This pleasure you miss is what's missing you
This life you live is what's living you
And this love that you are is what is loving you
Don't forget your ancestral past
Their power now lives within you, it will forever last
You are the product of generations of love
And your health will regenerate from this love
Health is not outside you, you are a health through and through
Health is your essence, do not forget this lesson
To find wealth there is no need to work
To find God there is no need for church
To find health there is no need to search
These are all expressions of love in the Universe
To be or not to be, love is always the answer
Life is rhythm so be a dancer
Sing in tune with Mother Nature
Follow her beat, you'll find your centre
Play healing sounds and be a healer
Create beautiful music and become the Creator
Remember love is an inside job
Your heart is full of it and gives love as it throbs
But you cannot give what you do not understand
So learn what love is and make it your brand
Be open to giving your self a love raise
Be open to receiving loving gifts of praise
You get from life as much as you give
So give as much as you can afford to live
Now is not the time to be cheap
Love has no limit give it freely so others can keep
Giving what they're getting to the rest of the world
This circle of giving and receiving is a never-ending whirl
Wind that blows through the entire cosmos
Everything, after all, is connected in the Universe
After you've given all that you got, you have not lost
There's nothing to pay for love, there is no cost
In the end your health will be free
To express itself naturally
And one day you will realise and accept this truth
You are not in your body; your body is in you
Links and Resources

Please leave a 5-s tar iTunes review for the Whole Guidance Podcast
Podcast: Play in new window | Download
Subscribe: iTunes | Stitcher Radio | Android | RSS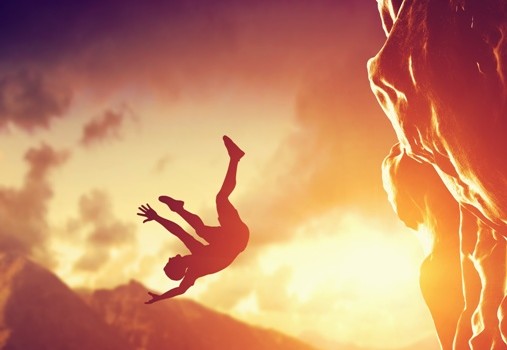 Podcast: Play in new window | Download
In this podcast I'll be exploring Depression and Suicidal Tendencies:
I'll explain what depression is and what suicidal tendencies are including their symptoms
I'll talk about from my experience what it feels like to be depressed and to have thoughts of suicide
I'll talk about contributing factors that can cause depression and suicidal tendencies
Finally, I'll give a few tips on how you can work your way out of a depressive and suicidal black hole

CLICK HERE TO LEARN WHAT ARE THE BEST FOODS TO GET YOU IN BALANCE
Depression is a mood disorder in which you feel extreme sadness and grief, you're uninterested about life, and you suffer chronic mental, emotional, and physical pain. Depression affects 350 million people worldwide and that's only an estimate. Because depression is such a difficult thing to admit to having with for fear of ridicule and looking weak or looking like a lesser person in other people's eyes I'd say that between half a billion to a billion people suffer from some form of depression.
There are different types of depression including major, melancholic, manic, and a few others all of these have similar symptoms including:
Persistent feelings of sadness and grief
Feeling hopeless, helpless, worthless, pessimistic and/or guilty
Feeling irritable and anxious
Loss of interest in activities that were once enjoyable
Low self-esteem
Indecisiveness
Alcohol and drug abuse
Eating or sleeping too little or too much
Difficulty concentrating, remembering or making decisions
Thoughts or attempts of self-harm
Thoughts or attempt of suicide
Fatigue or low energy
Persistent physical symptoms that do not respond to treatment

Suicidal tendencies are thoughts that you have about death and killing yourself due to not being able to cope with chronic pain and the suffering you're currently experiencing in your life. Being suicidal is another mood disorder and an advancement from self-harm where you cut or hurt yourself in order to cope with pain. Thoughts of suicide affect an unknown number of people, but over 800,000 people worldwide commit suicide every year with someone dying from suicide every 40 seconds. A lot more people attempt suicide, which makes thinking about suicide a major health issue.
Here are some symptoms and danger signs for suicide:
Talking about wanting to die or killing yourself
Researching and planning suicide
Talking about feeling hopeless or having no reason to live
Talking about feeling trapped or in unbearable pain
Talking about being a burden to others
Alcohol and drug abuse
Eating or sleeping too little or too much
Withdrawn or feeling isolated
Showing rage or talking about seeking revenge
Displaying extreme mood swings
Always thinking about death
Suddenly happier and at peace with things
Loss of interest in activities that were once enjoyable
Visiting or calling people to say goodbye
Making arrangements and setting your affairs in order
Giving things away, such as prized possessions

What I'm going to do now is to do my best to describe what it feels like to be in a state of depression and thinking about suicide. Now I lived with depression for two decades and had suicidal tendencies for a decade and a half, but even that doesn't qualify me enough to say that this is exactly what the experience of depression and thinking about suicide feels like for everybody. Even after having talked with and researched other people who have dealt with these disorders all I can give you is a description of my own personal experience.
Describing a feeling or sensation is extremely difficult though. So what I'm going to do is use two analogies to give you a sense of what depression and suicidal tendencies feel like or felt like for me. If you've never had to deal with these disorders I hope this gives you a better picture of what it's like to live with these two very disempowering ways of being. And if you have people in your life that you think may be dealing with depression and thoughts of suicide, but you're finding it difficult to relate to them I'm hoping that this gives you a sense of what they're struggling with and how you may be able to help and support them.
If you had or are currently dealing with depression and thoughts of suicide please let me know if what I describe here resonates with you and makes some sense. If you're finding it difficult to reach out to people who may not understand what you're going through, you can always contact me and use me as your first step toward getting a better understanding of what's happening with you. I'd love to hear your story and share mine with you and support you on your health and happiness journey.
Alrighty first analogy. Think of negative emotions as having weight and feeling like a burden on your back, or on your shoulders, making you feel heavy, making you feel uncomfortable and in pain. The more upsetting and painful the emotion the more weight it has. Positive emotions would be weightless and make you feel as light as a feather. Now imagine an acute short-term pain like stubbing your toe. This feels like a couple of bowling balls on your back. Imagine now that you get angry for accidentally hitting your toe. Now you have a few more bowling balls pile up. Imagine getting in an argument or feeling upset over an expectation not being met. This would feel like a car or a bus on your shoulders. Breaking up with your lover or being disconnected from family and friends. This would feel like a whole city block was weighing you down. Experiencing the death of a loved one, someone you deeply cared about, this is huge and feels like the weight of the world, the entire planet is on your shoulders.
Now imagine this sadness and grief grows where another planet jumps on your back followed by another and then another, and then the sun followed by more stars, and different star systems until eventually you feel like the weight of the entire galaxy is on your back. If deep sadness and unbearable grief were the weight of planet Earth, depression feels like the weight of an entire galaxy of stars and planets.
The longer you have this galaxy on your back weighing you down the more painful your life becomes and the more difficult it is for you to move around. Without realising it another galaxy gets plonked on your back followed by another and another until0020like the theory of the Big Bang where everything rapidly expanded into existence, you have the size of the entire universe weighing you down. You feel like you're about to lose it and be crushed by this massive burden. This huge infinite mass of the universe causes unimaginable pain and stops you in your tracks causing you to give up all hope of living because all you want is for this heaviness, this non-stop chronic persistent pain to just go away. All you want is to be free, free of this burden, free of this pain, free of this suffering. This is when you begin thinking that ending your life is the only viable option you have left.
That's how my experience of depression and contemplating suicide was for me in terms of pain. I felt so small and so insignificant compared to the burden that I thought I was carrying. I felt absolutely weighed down by my thoughts and by my feelings and because of them I experienced unimaginable pain and suffering.
In this second analogy imagine standing on the edge of a cliff looking into a deep dark chasm, an abyss with no end in sight. A normal experience of sadness and grief is like tripping and falling into this abyss and feeling scared and alone in the darkness and reaching out for something to grab and hold onto to break your fall, but there's nothing around that can save you and you're just falling for what seems like an eternity until out of nowhere a safety net breaks your fall and you're able to climb to the top of the cliff and find yourself back on solid ground relieved from your grief.
Depression feels like tripping and falling into this abyss and feeling scared and alone and trying as you might you cannot find anything to grab onto and you're falling and falling in this absolutely pitch-black hole with no end in sight screaming out in fear of dying, in fear of being alone forever, in fear of never being saved. The thing with depression is the fall never ends and you lose track of time and space and of who you were and you begin to fear the dark, and you're afraid of the unknown, afraid of being alone, afraid of never experiencing love again, and you fall and fall and fall forever. You become desperate and pretend that everything is okay. You put masks on to cover up your fears. You become religious. You become an atheist. You become a team player. You become a loner. You become frustrated. You become apathetic. You become an addict. You become whatever it is you think you need to be to survive the fall, but no matter what masks you put on you are still falling and the fall never ends. You're afraid of hitting rock bottom, but have no idea how to stop from falling.
Having suicidal tendencies feels like tripping and falling into this abyss and just like depression this fall never ends and you live in constant fear until eventually you give in to the fear and give up all hope of being saved or of saving yourself and you stop reaching out and you stop pretending everything is okay, and you stop looking for ways to put on a brave face. You turn your body and you look straight down into the darkness waiting for the inevitable, expecting it, wanting the fall to end, wanting to hit rock bottom, wanting this fear of the dark, of feeling alone, of never feeling love to end. You're still afraid of hitting rock bottom, but rock bottom is the only way you see this fall ending.
That's how depression and suicidal thoughts felt for me in terms of fear. I felt absolutely out of control. I felt uncertain about myself, my life, other people, the whole world. I felt completely utterly hopeless and helpless and saw other people as my enemies and saw the world as a very dark, scary, and lonely place.
This is just my personal experience and everyone has their own perspective and I hope it gives you some insight and understanding about what it feels like to live with these disorders.
Let's move onto the contributing factors that can lead to depression and suicidal tendencies. What causes these mood disorders?
Conventional medical thinking would tell you that an imbalance either too much or not enough of feel good neurotransmitters like serotonin are the cause of mood disorders. But what causes these hormones, these neurotransmitters in your brain to get out of balance?
As a holistic and functional practitioner I always want to get to the underlying root cause. Depression and thoughts of suicide are symptoms of a bigger problem. Yes these mood disorders are very destructive, but they are not the problem. They are the result of the problem. They are actually signs signalling to you that something in your life is out of balance.
The real problem for this imbalance and the root cause to 99.99% of disease, sickness, symptoms of ill health, and dysfunction in your body, in your mind, in your bodymind they are both one and the same, the root cause is chronic stress perceived or real, physical or metaphysical. This chronic stress then leads to chronic inflammation and this chronic inflammation causes your immune system to run out-of-control.
You have to realise that your bodymind is always in flux, in flow, and shifting between anabolism, which is growth, and catabolism, which is breaking down. When you sleep you're predominantly anabolic and when you're awake you're mostly catabolic. When your bodymind lives in what I call a catabolic soup, which is when the big three persistent stress and inflammation and an unregulated immune system come together, your bodymind will shift into a catabolic state and stay there for a long time and anabolic processes will no longer be deemed necessary.
Meaning your bodymind will begin to break down more a lot more than it grows and it does this because it's now in survival mode and not your normal thriving mode. Your bodymind will turn off non-vital processes such as growth, repair, reproduction, digestion, elimination, and shut down the production of mood-regulating hormones and neurotransmitters leading to mood disorders.
In this catabolic state your bodymind will also cannibalise itself and strip nutrients from bone to ensure the proper functioning of other vital organs (osteoporosis anyone?) and will become confused and attack your own organs such as your thyroid and joints and your gut and this creates autoimmune diseases like Hashimoto's Thyroiditis, Rheumatoid Arthritis, and Coeliac Disease all because of chronic stress, inflammation, and an unruly immune system.
So if this catabolic soup made up of stress and inflammation and your out-of-control immune system contributes to the cause of depression and suicidal tendencies what creates this catabolic soup? Why are you in chronic stress? Why is there chronic inflammation? Why is your immune system attacking your own body?
"Living a lifestyle out of balance with the seasons and the rhythms of Mother Nature."
This is the ultimate cause to all diseases physical, sexual, emotional, and mental. Not living in accordance with the laws of nature. To reduce the symptoms and eventually remove your depressed state and suicidal tendencies you need to reconnect to the natural order of life.
Your bodymind was designed to be barefoot on the land, with skin exposed to the sun, connected and working intimately together with your tribe with a sole purpose, to sleep when the sun sets and to wake the sun rises, to live in a toxin-free environment, to breathe clean air, to move often throughout the day, to drink natural pure structured water, and to eat real food from Mother Nature.
This is called living a holistic lifestyle and connecting back to your roots, to your ancestry, to who you really truly are in this Universe. A holistic lifestyle will reduce your stress, the inflammation in your bodymind, and help calm and regulate your immune system.
I have already done many podcasts on how to live a holistic lifestyle and a good starting place would be to look up the episode I did on the 7 Holistic Health Principles to give you the good life. That is episode 30.
Looking back at my life I can definitely see how out of sync my lifestyle was compared to what my bodymind needed and was expecting. I ate a lot of highly inflammatory foods like sugars and grains and pasteurised dairy, and I drank a lot of tap water, and I didn't move my body enough, and hardly ever did I ground my body to the earth, and I'd always cover myself when I went outside for fear of being burnt from the sun and getting skin cancer.
In terms of my mindset there was one thing that I wish someone had told me when I was a teenager and it's a piece of advice I'd like to share with anyone out there feeling depressed and suicidal and that is:
"Don't believe everything you think, everything you feel, everything you say, or do."
And the same goes for believing other people. I was so much in my head as a teenager, as a child really, and I believed right up to my 30s that what I thought was absolutely real, it was 100% fact, and that the situation I was in was set in stone and there was no way of changing it. In hindsight I can see how wrong I was.
One way I let go of my depression and suicidal tendencies was to start questioning everything. I mean ever since I was young I have always been very curious about life and how things worked, but when my bodymind became stressed and inflamed my curiosity started to decrease until it faded away entirely. Then I like a sponge I soaked up everything around me the good, the bad, and the ugly and believed it to be the absolute truth.
So I shifted my mindset from being an adult that accepted everything to be more childlike and to be more curious.
If you're feeling crushed under the weight of the universe and feel like you're falling with no help in sight or if you have beliefs that are not serving you ask yourself this one question – is  it true?
Are your thoughts and feelings and sensations actually giving you the correct data or are they being twisted somehow? Really dig deep and investigate your human experience. I say human experience because my curiosity took me down a deep rabbit hole just like Alice in Alice in Wonderland I found myself in a different world that amazed and surprised me and in this world I discovered something.
I learnt that I am not only human, a creature of habit, but I am also a creature of choice. A creature who can choose is really a creator. I realised that I am the creator of all my human experiences. Actually a co-creator with other creatures.
I realised and I discovered:
"I am a spiritual being having a human experience."
Once I began to live a holistic lifestyle and nourish my human experience I connected to my higher self, my spiritual self. All through curiosity. But of course that's just my experience.
So be curious my friend. Question your perceived reality.
Martial artist and philosopher Bruce Lee said:
"Be water my friend."
This means you need to adapt to the situation that you're in. Easier said than done I know, but after making changes to your lifestyle and becoming more curious you will find adapting to your environment becomes a lot easier. So if you find yourself in a tight spot, loosen up. If you find yourself heating up, cool down. If you find yourself saying yes to everything, say no. If you find yourself feeling heavy, lighten up. If you find yourself alone, reach out. If you find yourself in a dark place, brighten up. And the major situation and change that I personally had to go through – if you find yourself stuck, move right along because spiritually and metaphysically and scientifically and quantum mechanically there's really nothing to see here.
By living a holistic lifestyle and being curious you will clear your bodymind of stress and inflammation giving you more clarity about the present and what's really happening right in front of you. And by being water you will be able to adapt and change and evolve and grow and flow with ease into the next moment. Hopefully feeling lighter and on solid ground.
For more information about how to heal from depression holistically and naturally read Dr Kelly Brogan's awesome book A Mind of Your Own. Dr Kelly is a holistic psychiatrist who practices what she preaches and although it has women in the subtitle it is very much applicable to men and everyone else as well.
If you have suicidal tendencies please reach out to someone. There is always light at the end of the tunnel, but I ain't talking about the light that takes you to the other side. If you have no one to talk to call your local suicide hotline. The people at the other end they're not there to judge you, they are trained to understand what's going on with your specific situation and they will give you unconditional support and guidance and it's anonymous. I'll put a link to a website showing all international suicide hotline numbers. Give them a call and you don't even have to tell them that it's for you. You can always say you're calling on behalf of a friend.
One last thing. As I talked about in the previous podcast about selfless-connection remember you are never alone. There are millions of people out there dealing with the same stuff and they're also struggling to find other people to share their experiences with.
Wherever you think you maybe and whatever you think is going to happen in the future remember that right now, you are here and you are now. You are always here and you are always now. Right here and now you can choose to keep moving forward, to let go of fate, and to create a new destiny and a new you.
Links and Resources

Please leave a 5-star iTunes review for the Whole Guidance Podcast
Podcast: Play in new window | Download
Subscribe: iTunes | Stitcher Radio | Android | RSS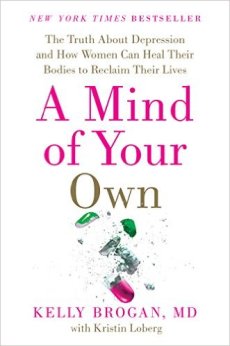 A Mind of Your Own – Kelly Brogan, MD
(Buy from Amazon; Buy from The Book Depository)
New York Times bestseller
Named one of the top health and wellness books for 2016 by MindBodyGreen
Depression is not a disease. It is a symptom.
Recent years have seen a shocking increase in antidepressant use the world over, with 1 in 4 women starting their day with medication. These drugs have steadily become the panacea for everything from grief, irritability, panic attacks, to insomnia, PMS, and stress.  But the truth is, what women really need can't be found at a pharmacy.
According to Dr. Kelly Brogan, antidepressants not only overpromise and underdeliver, but their use may permanently disable the body's self-healing potential. We need a new paradigm: The best way to heal the mind is to heal the whole body.
In this groundbreaking, science-based and holistic approach, Dr. Brogan shatters the mythology conventional medicine has built around the causes and treatment of depression. Based on her expert interpretation of published medical findings, combined with years of experience from her clinical practice, Dr. Brogan illuminates the true cause of depression: it is not simply a chemical imbalance, but a lifestyle crisis that demands a reset. It is a signal that the interconnected systems in the body are out of balance – from blood sugar, to gut health, to thyroid function– and inflammation is at the root.
A Mind of Your Own offers an achievable, step-by-step 30-day action plan—including powerful dietary interventions, targeted nutrient support, detoxification, sleep, and stress reframing techniques—women can use to heal their bodies, alleviate inflammation, and feel like themselves again without a single prescription.
Bold, brave, and revolutionary, A Mind of Your Own takes readers on a journey of self-empowerment for radical transformation that goes far beyond symptom relief.
Disclaimer: This page contains affiliate links that may provide monetary compensation to help support the Whole Guidance Vision of Creating a Happy and Healthy Planet should you make a purchase. We very much appreciate and thank you for your support.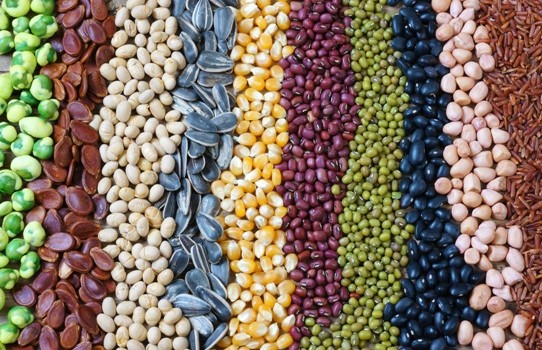 Podcast: Play in new window | Download
In this podcast I'll be exploring Food Anti-Nutrients:
I'll explain what anti-nutrients are
I'll talk about how anti-nutrients affect your body and how they affect the absorption of other nutrients
I'll list foods that are thought to be extremely nutritious, but really are extremely anti-nutritious
Finally, I'll share how to best prepare foods to lower their anti-nutrient content

CLICK HERE TO LEARN WHAT ARE THE BEST FOODS TO GET YOU LEAN
Everyone knows what a nutrient is – a substance that nourishes the mind, body, and soul. But have you heard of anti-nutrients? Anti-nutrients are plant compounds that prevent you, the plant predator, from stealing or absorbing nutrients from the plant.
Believe it or not plants and other living creatures were not put on this planet for the sole purpose of feeding the human race. Plants are sentient life forms, like you and me. They have their own life purpose with the dream of the continuation of their own species and since they don't have legs to run away or claws to fight off predators they use chemicals to protect themselves. By using biological phytochemical warfare in the form of these anti-nutrients plants increase the chances of their own survival and the survival of their offspring. While at the same time causing a lot of health issues for their predators. So anti-nutrients are a plants innate defence mechanism. These anti-nutrients can negatively affect your health.
Examples of anti-nutrients used by plants include:
Lectins
Saponins
Gluten
Phytic acid or phytates and
Enzyme inhibitors

Lectins have been shown to bind to insulin receptors on the walls of your cells. Insulin is the hormone responsible for putting nutrients into your cells and if you've had a carb rich meal high in lectins then all that sugar that's now flowing in your bloodstream cannot be absorbed into your cells because lectin is blocking insulin from attaching to the cell. When sugar is blocked from getting into your cells it's left to roam in your bloodstream and when it lingers there for far too long this causes damage and inflammation to your cells. Think of your arteries, think of your brain neurons, think of any part of your body where sugar attaches itself to the cells, it becomes glycated, glued to the cell and it causes malfunction and damage. We've all heard of diabetes and this is what happens when sugar is left to linger in your bloodstream.
Gluten, saponins and lectins can also cause irritation to your gut, to your intestines. Remember your gut is where most of your nutrient absorption takes place, but if your gut is stressed, inflamed, or compromised then you don't absorb as much nutrition as you should. Your gut wall is like a net, like a mosquito net where it keeps the pesky bugs out, while letting the proper nutrients in. The problem is lectins, saponins and gluten they're like mosquitos with little katana blades that cut through the net creating tiny little holes that allow them and other molecules such as undigested food particles and disease causing microorganisms, pathogens, to get into your body.
When you get undigested and unprocessed food particles, pathogens, and other foreign materials in your bloodstream your body mounts an immune response and this leads to inflammation and stress. Now if this stress is chronic and goes on for a long time, if your body has to fight off these pathogens and foreign material that shouldn't be there day after day because your gut has become leaky this is how you get really sick and get diagnosed with autoimmune conditions like rheumatoid arthritis, lupus, Hashimoto's, psoriasis, diabetes, and coeliac disease, just to name a few.
When it comes to phytic acid this will bind to minerals meaning that if a food is high in say zinc like pumpkin seeds, but that food is also high in phytic acid then when you eat pumpkin seeds for example you only absorb a small amount of zinc or a small amount of that mineral. This is due to most of the mineral being bound to the phytic acid creating a phytate molecule. So it doesn't matter the nutrient content of a food if it has high phytic acid content, because that high phytic acid will reduce the amount of minerals you actually get to absorb.
Enzyme inhibitors are substances that stop digestive enzymes from doing their job of breaking down the food you eat. In the case of a trypsin inhibitor it is a protease inhibitor meaning it prevents the breakdown of protein. So if you were to eat a nice chicken salad with green leafy vegetables and pumpkin seeds you may be thinking you're getting a lot of protein from the chicken and vitamins and minerals from the vegetables. But the trypsin inhibitors and phytates that come from the plant foods will actually bind up a lot of those minerals and they will prevent you from fully digesting and breaking down that protein. Plus the saponins, lectins, and gluten, if it had croutons in the salad, will be tearing up your gut making even less nutrition available for absorption while allowing bad stuff to get directly into your bloodstream. You are getting less nutrition than you think because of these anti-nutrients.
But can you blame plants for these anti-nutrients? If I was a plant I'd make sure predators suffered the consequences too.
I'll list the main types of foods that are full of nutrients so are thought to be very nutritious and good for you, but actually are also jammed packed and full of anti-nutrients and so turn out to be not that healthy at all. This includes:
Grains (both gluten-free like rice and corn and gluten containing grains)
Legumes (beans including soy and peanuts)
Nuts and
Seeds

What do all of these have in common, these 4 food groups? Technically these are all seeds of plants. They are the next generation and they will not go down without a fight hence the high anti-nutrient content of these foods. Yes you can still find anti-nutrients in whole vegetables and fruits, but seeds have the highest amounts.
It is true that seeds are full of nutrients and they need to be because within this one seed is an entire plant, but these nutrients are not highly available or absorbable, another way to say it is bioavailable due to the high anti-nutrient content. Remember theses seeds need a way to protect themselves. So even though for 100 g of pumpkin seeds you will see 7.5 mg of zinc in the nutrition profile, you may only get 50% or even less of that zinc because it's bound to the phytic acid in the pumpkin seed. Same with whole grains and legumes which are full of vitamins and minerals. But they're also full of gluten, saponins, and lectins and a lot of sugar and starch and excessive intake of all of these will cause gut irritation leading to low vitamin and mineral uptake.
So these nutritious seeds turn out to be more unhealthy than healthy and not just because you absorb less, but also because they cause gut inflammation and stress throughout your entire body.
So how do you make the nutrients in these seeds more bioavailable and also reduce the anti-nutrients and the stress and the inflammation they cause? By using ancestral traditional food preparation methods, that's how. Yes you have to go back in time in order to improve your future.
Our human ancestors through trial and error figured out that by soaking and sprouting and fermenting grains, legumes, nuts, and seeds they could reduce the anti-nutrient content while at the same time increase the bioavailability of other nutrients. Not only that, but soaking and sprouting and fermenting seeds reduces gut stress by making them a lot more digestible and easier on your stomach.
General soaking and fermenting guidelines are to use filtered water with some natural salt or whey depending on what you're soaking and letting grains and legumes soak or ferment for 12 to 24 hours and nuts and seeds to soak from 4-144 hours. After soaking you can then dehydrate, lightly roast dry, or cook the seeds. Seeds left to soak for a long time will eventually begin to sprout releasing all that stored up nutrition to feed the growing embryo. Each seed (grains, legumes, nuts) has a different preparation method, so I'm not going to explain every single method in this podcast, but I will put a bunch of links to more information on how to soak and sprout seeds and ferment seeds in the blog post for this episode.
A very awesome book about real food nutrition and traditional cooking methods is Nourishing Traditions by Sally Fallon and Mary Enig. Here's a passage from that book:
"Traditional societies usually soak or ferment their grains before eating them, processes that neutralize phytates and enzyme inhibitors and, in effect, predigest grains so that all their nutrients are more available. Sprouting, overnight soaking and old-fashioned sour leavening can accomplish this important predigestion process in our own kitchen."
So you can buy sprouted and fermented breads in the store by looking for sprouted or sourdough breads. Nuts and seeds that have been soaked or sprouted are also called activated nuts and seeds, because this process activates the germination process for growth so look for soaked, sprouted, or activated nuts and seeds on labels. Of course the best grains, legumes, nuts and seeds are raw seeds that you've activated at home yourself.
Yes anti-nutrients have their bad side, but they do have a few benefits as well. So the goal isn't to eat an anti-nutrient ever. The goal is to eat more nutrients compared to anti-nutrients and you do this by properly preparing seeds before you eat them.
Here's to seed activation.
Links and Resources

Please leave a 5-star iTunes review for the Whole Guidance Podcast
Podcast: Play in new window | Download
Subscribe: iTunes | Stitcher Radio | Android | RSS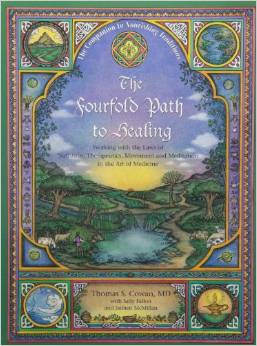 The Fourfold Path to Healing – Thomas S. Cowan MD, Sally Fallon, Jaimen McMillan
(Buy from Amazon; Buy from The Book Depository)
The Fourfold Path to Healing merges the wisdom of traditional societies, the most modern findings of western medicine and the esoteric teaching of the ancients. The fourfold approach includes: Nutrition using nutrient-dense traditional foods; therapeutics through a wide range of nontoxic remedies; Movement to heal and strengthen the emotions; and meditation to develop your powers of objective thought.
Disclaimer: This page contains affiliate links that may provide monetary compensation to help support the Whole Guidance Vision of Creating a Happy and Healthy Planet should you make a purchase. We very much appreciate and thank you for your support.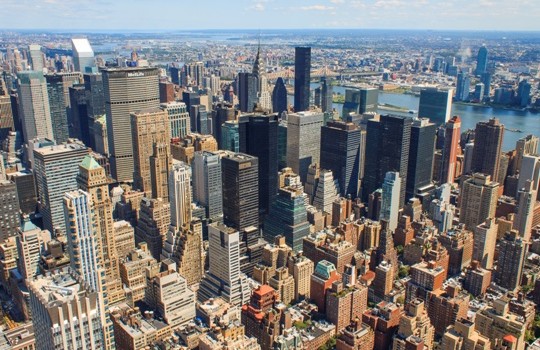 Podcast: Play in new window | Download
In this podcast I'll be exploring the many sides to Cancer:
I'll explain what cancer is and will show how a normal healthy cell functions compared to an abnormal cancer cell
I'll talk about how cancer causes death
I'll explain the one true cause behind cancer and the many contributing factors to this cause
I'll talk about the one true cure to cancer (hmm… interesting)
Finally I'll share natural holistic health tips that will help you heal from cancer as well as prevent cancer from growing out of balance

CLICK HERE TO LEARN WHAT ARE THE BEST FOODS TO GET YOU LEAN
This is part 2 of a 3-part series I'm doing on cancer. In the previous episode I spoke about the conventional wisdom of cancer and how it's all misinformation. The truth about cancer is that you shouldn't be afraid of it. Like any other lifestyle disease you can cure cancer naturally and I'll be talking about that in this episode.
So what is cancer? I'm going to give you 3 definitions because cancer is that big of a confused mass of information. Hopefully by giving multiple definitions you'll be able to see cancer for what it really is from your own perspective.
First definition of cancer comes from orthodox conventional mainstream western medicine which says that cancer is an out-of-control malignant tumour that metastasises or spreads throughout your body. In a word cancer is a tumour. Yeah. Alright, it's close. But I know there's way more, a lot more in fact to this cancer story than just a tumour spreading.
I like this second definition of cancer better and it comes from early 20th century Nobel Prize winner, physiologist, and doctor Otto Warburg who defined cancer as any cell that produces less energy through the oxidation of macronutrients in an aerobic environment and instead produces most of its energy by fermenting sugars in an anaerobic environment. I know that's a lot to take in. To paraphrase Dr Otto's definition and make it simpler: a cancer cell produces extremely low levels of energy compared to other normal healthy cells. In a few words cancer is low energy production.
Not bad, a much better definition I reckon.
The third and final definition of cancer I have for you is my own. Cancer is a block in cellular communication leading to malnutrition and dysfunction in healthy cells that are still in orderly communication with each other and this blocked communication also creates abnormal function and abnormal growth of chaotic cells. Again a lot to take in so to make my cancer definition simpler: cancer is when there is miscommunication between your cells decreasing healthy cell function and increasing abnormal cell function. In a few words cancer is confusion at the cellular level.
If you think about what I just said my definition it doesn't focus just on the abnormal cells or cancerous cells, but also includes, what used to be healthy cells, the suppressed cells. So to redefine what I just said:
"Cancer is the presence of both suppressed healthy cells and abnormal cancerous cells."
Personally I really like this definition (no surprises), but I have to say even this doesn't tell the whole story about what cancer really is.
Now I believe these 3 definitions together do give us a better picture of what cancer is all about.
Cancer is a tumour that grows out-of-control and spreads. Cancer is a cell that uses sugar to produce low amounts of energy in an environment with hardly any oxygen. Finally, cancer is a miscommunication between cells causing an imbalance of healthy cells to abnormal cells.
To see how these 3 different cancer definitions actually do come together pretty nicely when it comes to explaining exactly what cancer is, I'm going to give a little lesson (actually quite a big lesson) on cell biology and will explain how healthy cells work and how they create energy compared to abnormal cancerous cells.
Remember this is just a general overview of what happens with your cells, although I do get a bit specific at times. There are tens of steps and processes relating to cell function that I'm not including here to keep it simple and sustainable okay.
Your body is made up of a community of cells approximately 100 trillion of them, but only 10 trillion of these cells are actually yours containing your DNA with the rest of the cells belonging to microorganisms. These little guys live in, on, and throughout your body. All of your 10 trillion cells have one direction or goal or purpose or dream, which is to remain, not to attain or to get somewhere externally, but to keep expressing internally their true innate nature which is health.
These healthy cells are always talking and communicating to each other and are completely in rhythm and in harmony with one another. Every cell follows their unique purpose such as being a heart cell, a lung cell, an immune cell, skin cell, etc and this purpose aligns with the overall goal of the community of cells, which is to remain healthy and thrive.
Each of your cells are made up of a cell wall called a membrane and inside this membrane is a massive pool of fluid called the cytosol. Think of the cytosol as a massive swimming pool with the cell membrane the coverings of this pool. Hanging out in the cytosol or floating around in this swimming pool you'll find many different cell organs called organelles and these organelles have their own function to perform to keep the cell and your entire body healthy and thriving.
One important organelle is the nucleus. In the nucleus you will find your body's personal genetic code, your genes which are wrapped up in a double-helix structure that looks like a spiral ladder called DNA. Your DNA holds about 24,000 genes that act as blueprints for how your body functions physically, emotionally, and mentally.
One thing about DNA that I'd like to highlight are your telomeres. At the end of each strand of your DNA you have telomere molecules that act like shields and protect your DNA from damage. Once these telomeres run out then your DNA is exposed and this is when a healthy cell knows it's time to die. The shortening of telomeres is what we call ageing. A healthy cell becomes old due to the shortening of telomeres.
Going back to your cell another very important group of organelles in your cells are called mitochondria. Mitochondria are the power plants of your cell. They are the main provider of units of cellular energy called adenosine triphosphate or ATP. So ATP is the form of energy that your cells use to function and to remain healthy and thrive. Mitochondria are the only other organelle in your cells to have their own genes and DNA. They only have 37 genes and these genes act as blueprints for how your mitochondria function and remain healthy and thrive.
Now all cells starting from birth go through different stages or seasons of growth and development and do so within the organs in which they are a part of. These different cell cycles ensure the continuation of health for your entire community of cells by keeping the creation of new cells in balance with the death of damaged or old cells. Healthy cells are always talking to each other and do what is required of them in that moment.
Healthy cells only have a limited number of times that they are allowed to divide before they die. This number of divisions is controlled by tumour suppressor genes. Cell death is controlled by what I mentioned earlier about aging, the length of your telomere molecules at the end of your DNA. Old cells have their tumour suppressor genes switched on and activated to prevent them from dividing again and without their telomeres these old cells will be asked to initiate a self-destruct sequence called apoptosis also known as programmed cell death.
When your healthy cells are asked to divide and create new cells this is when your DNA replicates itself and this is also the time when most things can go wrong in the form of genetic mutations. Genetic mutations are like someone scribbling all over your blueprints making them unreadable. DNA mutations are prevented, checked, and fixed by enzymes called polymerases. These enzymes make sure that when your DNA makes a copy of itself it does so without error or mutation and if polymerase does find an error it'll fix it. A healthy cell which is unable to fix any damage to its DNA or has damage in other areas of the cell becomes a dysfunctional or abnormal cell. This damaged cell will be asked to self-destruct.
When a healthy cell divides out of control, grows old, or becomes damaged and does not die by skipping apoptosis then your immune system comes along, sees the out of control cell and then your immune cells release molecules called tumour necrosis factor or TNF for short. TNF will trigger another form of programmed cell death in the multiplying, old, or damaged cell called necroptosis similar to apoptosis.
Let's now look into cellular respiration or how your cells and mitochondria produce energy, ATP.
There are actually 3 pathways that your cells can use to create ATP. One pathway happens in the cytosol or in the swimming pool of your cells and is anaerobic meaning it does not require oxygen to work. This anaerobic pathway for energy production is called glycolysis. The other two energy producing pathways happen inside your mitochondria and are aerobic meaning they need oxygen to function. These two aerobic pathways are called the Krebs Cycle and Oxidative Phosphorylation. Don't worry about the technical terms, but stay with me here.
Now the anaerobic pathway of glycolysis that occurs in the cytosol works without oxygen and mainly uses the sugar molecule glucose, but it can also use different parts of proteins and fats, to create 2 units of ATP.
The aerobic pathways of the Krebs cycle and oxidative phosphorylation that occur inside your mitochondria work with oxygen and they use sugars, proteins, but mostly fats to create 30-120 units of ATP. You actually get a majority of your energy or ATPs through the oxidation and processing of fats.
So a short summary of cellular respiration: ATP, energy that is produced inside your mitochondria via the Krebs cycle and oxidative phosphorylation pathways with the help of oxygen using all macronutrients carbohydrates, proteins, and fats creates 15 to 60 times more energy than glycolysis. Remember glycolysis happens outside your mitochondria and without oxygen and uses sugar as its main ingredient to create energy.
Now what does this mini biology course on cell function and cellular respiration mean when it comes to cancer?
Let's compare everything I just mentioned to an abnormal cancerous cell.
An abnormal cancerous cell is one that does not play well with other healthy cells, meaning it will not communicate with the healthy community of cells in your body. It will not do as it is told. It no longer performs its intended function in the organ it lives in and instead does its own thing and can even separate and move to different areas of your body. This abnormal cancerous cell becomes its own unique entity in your community of cells. It separates itself from the purpose and flow of the rest of your healthy cells and goes rogue and does its own thing. This cell finds its own flow, which disrupts the flow of other healthy cells in your body.
This ties in with the definition that cancer is a tumour that spreads and also that cancer is a miscommunication between cells.
You may be wondering how rebel scum like these abnormal cancerous cells survive if other healthy cells like blood vessels don't communicate with them, don't want to work with them, and don't give them nutrients. Well these abnormal cancerous cells they have this uncanny ability to create new blood vessels. This process is called angiogenesis and provides blood flow to these rogue cells.
When it comes to the cell cycle an abnormal cancerous cell ignores this part and becomes immortal. It never ages and grows old. It shutdowns and deactivates tumour suppressor genes and its telomeres at the end of DNA never get shortened meaning it continues to multiply and it never has to go through apoptosis or programmed cell death. This immortality is due to an enzyme called telomerase. This enzyme produces more telomere molecules increasing their length. In a normal healthy cell this enzyme is switched off to make sure the cell follows its natural cell cycle of birth and death. However, in abnormal cancerous cells this telomerase enzyme is switched on ensuring telomeres stay long enough to protect DNA from being exposed meaning this cell never has to undergo apoptosis. This immortal cell is then allowed to grow and divide and duplicate itself over and over again forever as long as the tumour suppressor gene is switched off and inactive.
This goes back to the definition of cancer being a tumour as your body responds to uncontrolled cell growth by attempting to wall them off from the rest of the body by forming a tumour around them. So a tumour is your body's way of protecting the rest of your healthy cells.
When it comes to DNA mutations abnormal cancerous cells actually thrive with mutations and do not die off as they should. First of all their polymerase enzymes which are supposed to proof-read and fix any errors in DNA replication are switched off or they function poorly. This increases the number of mutations in the cell. These mutations actually provide many benefits to an abnormal cancerous cell including not having to listen to instructions given to it by other healthy cells and not having to die. Remember a healthy cell with damaged or mutated DNA self-destructs, but an abnormal cell will not.
Going back to my definition you can see how cancer is a miscommunication between cells.
Normally an immune cell will see these out-of-control multiplying, immortal, and damaged abnormal cancerous cells and use TNF to kill them off. However, remember these cells are stubborn and they don't play well with others.
Abnormal cancerous cells get around the immune system in four ways.
First, damaged DNA. These mutations in the DNA make it impossible for the abnormal cancerous cell to carry out normal cell function including apoptosis or necroptosis so even if they got the message to die they couldn't. Second, these abnormal cancerous cells they're really clever little buggers and even if they could carry out normal cell function they will actually produce a protein called survivin. This survivin protein prevents the cell from dying due to programmed cell death and also promotes cell division allowing the cell to multiply and become immortal. Third, abnormal cancerous cells protect themselves with a thick protein coating over their cell wall making them bulletproof and invisible from your immune system. Fourth, these wise guys actually have their own way of suppressing your immune system by secreting specific enzymes to put your immune system to sleep.
Finally let's look at energy production in these rogue cells.
Let me repeat again about normal healthy cellular respiration because I really want to make sure you get this. A healthy cell creates more energy inside your mitochondria using oxygen and fats than it does from the cytosol of the cell using carbohydrates. So anytime a cell is creating less energy in the mitochondria and instead is making more energy outside the mitochondria than Houston you have a low energy producing cell called an abnormal cancerous cell.
So hopefully you can better understand Otto Warburg's definition of cancer which is a cell that produces more of its energy through the fermentation of sugars outside the mitochondria than it does through the oxidation of fats inside the mitochondria.
From Dr Otto Warburg's definition and the knowledge of how healthy cellular respiration is supposed to work we can see that an abnormal cancerous cell ultimately is either lacking in oxygen and is living in an anaerobic environment or that the mitochondria in the cell are damaged and not able to use oxygen to create ATP or both situations could actually be true. This forces the cell to ferment sugars for its main source of energy.
This is also why you'll see a dramatic increase in insulin receptors on the cell wall of abnormal cancerous cells. Insulin is the hormone your body uses to drive nutrients into your cells and abnormal cancerous cells have a lot more insulin ports or docks or places where insulin can connect and deliver its payload compared to healthy cells. Because abnormal cancerous cells produce such a tiny amount of energy they become very hungry very fast. By having more insulin receptor sites they increase their chances of getting fed and actually get fed a lot more than your healthy community of cells. This starves your healthy cells and they become malnourished which leads them to either waste away and die or to become an abnormal cancerous cell themselves.
My definition of cancer ties in here as healthy cells begin to malfunction in the presence of abnormal cancerous cells.
Okay so that was a lot of cell biology 101 to take in. I hope you know a bit more about what cancer is and how it works. You could say that an abnormal cancerous cell is actually one that has reverted back to a primitive state where it only performs 3 basic functions required to survive. Which are eat, excrete, breed, and then it repeats. Take note of this primal state of cancer cells as it's relevant to what I'll be talking about shortly regarding the cause of cancer.
Seeing how cancer works is it any clearer to you how cancer kills and causes death? Cancer actually kills indirectly more than directly.
A tumour for instance may impinge or intrude and bump and grind up against other tissues such as arteries, veins, or nerves in your spinal column. So while these tumours aren't doing anything but growing and getting in the way what this does is cause stress, pain, and discomfort and this stress creates an inflammatory and immune response. If this stress is left to linger for long periods of time this chronic persistent low-level type of inflammation will lead to more sickness and diseases further down the road.
However, the main way cancer kills is through cachexia. Over 90% of deaths from actual cancer, not from the conventional treatment of cancer, remember medical cancer treatments chemo, radiation, and surgery these kill over 50% of patients. But deaths from cancer itself over 90% of these are due to cachexia or wasting of the body caused by the spreading of cancer. In other words your healthy community of cells waste away and die not because the abnormal cancer cells are attacking them, but because these rogue cells are sucking up all the nutrients leaving hardly any nutrition behind for your healthy cells.
"Cancer kills through malnutrition and by starving your healthy community of cells."
Alright let's talk about the one true cause of cancer, but is there such a thing?
According to mainstream western medicine cancer is caused by genetic mutations.
According to Dr Otto Warburg and I'm paraphrasing here cancer is caused by a lack of oxygen and due to malfunctioning mitochondria.
According to Bill Henderson in his book Cancer: The Problem and the Solution he states three causes for cancer: emotional trauma; root canals; and the food you eat.
According to the docuseries Quest For The Cures created by Ty Bollinger cancer is caused by toxicity with the dirty dozen being:
Vaccines
GMOs
Cosmetics
Pesticides
Herbicides
Mercury
BPAs
Root Canals
Dental Amalgams
Aspartame
Electromagnetic Fields (EMFs) and
Fluoridation

According to Webster Kehr founder of the Independent Cancer Research Foundation and cancertutor.com cancer is caused by microbes also known as pathogens or disease causing microorganisms.
Cancer already has many definitions and functions in so many different ways is it possible to find one cause out of this list? I believe so. Follow me now down this cancer-causing rabbit hole as we play a bit of Sherlock Holmes and deduce our way back to the real cause of cancer.
In order to find the cause we need to go back to the 3 definitions and find the answers to what causes: tumours; the lack of oxygen and damaged mitochondria; and the imbalance in healthy cells to abnormal cancerous cells.
Well looking at the previous list of causes to cancer let's start with the first one – genetic mutations. Yes it has been shown that 5% of all diagnosed cancers are due to inherited genetics. If you have certain inherited genes then there's no getting around this. But that still doesn't account for the other 95% of cancers.
Now you can still get damage to your DNA and genetic mutations by:
Smog and pollution
Prolonged UV radiation exposure
Smoking non-organic materials
Environmental carcinogens or toxins that create cancer
Reactive oxygen species
Reactive nitrogen species
Obesity and
Magnesium deficiency

The issue I have here is that DNA damage and genetic mutations caused by the environment take 40-60 years before they create an imbalance of healthy cells to abnormal cancerous cells leading to symptoms and doesn't explain kids with cancer, the majority of other cancers in younger individuals, and cancer patients with minimal DNA damage.
The second cause of cancer was a lack of oxygen in the cell and damaged mitochondria. Now this is a tricky one to track down, but if we look at the next two causes together we might find a pattern. The third and fourth causes all relate to environmental factors.
Now one of these causes is emotional trauma and you might be thinking that can't affect you physically and it isn't from your environment? Remember your body and your mind are one being your bodymind and your thoughts and feelings affect your physiology, biochemistry, and physical being and vice versa. A negative thought increases stress hormones. A positive thought reduces the amount of stress hormones in your body and lowers inflammation. Your internal environment of your thoughts, feelings, and emotions are hugely impacted by your external environment.
What I'm getting at here is that external environmental toxic chemicals and foods as well as internal environmental toxic thoughts create stress. Stress leads to inflammation and an immune response. Chronic stress means that your bodymind is always on fire with inflammation and your immune system may become overactive and will get trigger-happy and attack anything in sight including your own bodily tissue. Your immune system may also fizzle out and get tired and just fire off aimlessly again attacking your own body or it won't fire at all and your immune system will no longer do its job of fighting off infections and helping your body heal.
So your environment, external and internal, creates stress leading to inflammation and an immune response and if this goes on long enough your immune system eventually cracks under pressure. The amount of time it takes for your immune system to buckle depends on your unique biochemistry, physiology, genetics, your own situation, but I would estimate that this can take as little as a month or it can take decades.
We found it right? Cancer which is an imbalance of healthy cells to abnormal cancerous cells is caused by a weakened immune system. Oh wait. We still haven't explained how a weakened immune system relates to a lack of oxygen and damaged mitochondria in cells.
Well this brings us to the last listed cause of cancer – microbes.
When you have a weakened immune system microbes are no longer killed off, but take hold in your body and infect your cells. When a microbe takes over and infects a healthy cell many changes happen in that cell. Microbes love sugar and they ferment sugar to create energy, but because fermentation creates very little energy compared to oxidation the cell gets hungry really easily so it increases its insulin receptors to absorb more sugar. As a result of fermentation acids are created such as lactic acid. This build up of acids is very toxic and creates havoc in the cell. The increased acidity shoves oxygen out of the cell creating an anaerobic environment. The acids also cause damage to your DNA and the DNA of your mitochondria. Recall that fermentation doesn't need oxygen so microbes can live happily in this very acidic environment.
So when a microbe infects a healthy cell the cell is left with very little energy, very little oxygen, has damaged mitochondria so it's unable to create more energy by using fats and it has damaged DNA. This damaged DNA prevents the cell from performing its usual duties, and it becomes immortal, grows out of control non-stop, and stops communicating with other healthy cells.
This is how you get an abnormal cancerous cell.
Remember earlier how I described a rogue cell as one that went back to its primitive roots. You can't get more primal than a single-celled microorganism which lives inside an abnormal cancerous cell.
When you have a weakened immune system and microbial infections you have tumours, you have cells lacking oxygen and with damaged mitochondria, and you have an imbalance of healthy cells to abnormal cancerous cells.
So to recap from the symptoms of cancer to the actual root cause:
Healthy cells are infected by microbes turning them into abnormal cancerous cells
A weakened immune system allows this infection to occur and also damages or suppresses the function of other healthy cells
Chronic stress and inflammation cause chronic immune activity eventually causing it to be hyperactive and hypoactive
Both external and internal environmental toxins cause stress in your bodymind
External toxins come about through industrial, agricultural, and pharmaceutical practices
Internal toxins come about through difficult relationships, marketing by media, and extreme religious beliefs
Civilised society is the source of these external and internal toxins

Am I actually saying that civilisation is the root cause of cancer? No. Because the next question you need to ask yourself is well what brought about civilisation?
Civilisation came about when human beings let go of their animal nature and dismissed their connection to Mother Nature and to all other life on this planet.
If I were to sum up the root cause of cancer and every other chronic disease for that matter I would say that the cause of cancer is living against the natural flow of your innate way of being. In other words:
"Cancer is caused by living a lifestyle out of balance with the seasons and rhythm of Mother Nature."
Well now that we know the cause we can finally, finally, get to the cure… right?
No. There is no cure for cancer, but there is a way to heal from cancer and to prevent it.
Alberto Villoldo is a PhD and trained psychologist, medical anthropologist, and shaman and he describes in his book One Spirit Medicine how a cure is merely the elimination of symptoms, whereas:
"…healing works at a much deeper level, treating the causes of the imbalance that lead to disease."
So if the cause of cancer is a lifestyle out of balance with Mother Nature than the way to heal and to prevent cancer is to get back in touch with our roots as human beings and to live a lifestyle that follows the flow of Mother Nature.
The best place to start would be by following the 7 Holistic Health Principles that bring together all aspects of life into a simple strategy to living happy and healthy in modern civilised times. I talked about these 7 principles in another podcast episode 30 and here I will give you one tip from each principle that you can use to heal and to prevent cancer.
The first principle is called the Moon principle. This relates to sleep and rest. Melatonin is a hormone that helps you sleep, but has powerful anti-cancer properties too. It suppresses tumour growth, triggers apoptosis, and acts as a powerful antioxidant fighting of free radical damage to your DNA from reactive oxygen species. To get the most out of your melatonin you must get rid of blue light exposure at night from indoor lighting, televisions, computers, and smart devices, and you should aim to sleep between the hours of 10p and 6a. Blue light and sleeping after midnight reduce the amount of melatonin that gets released.
The Ether principle is about how toxic your environmental space is. Most of the toxins you're exposed to come in the form of clothing, personal and home care products, and the food you eat. If you look for organic natural untainted sources of these you'll be doing yourself a huge favour by reducing the amount of stress that's placed on your body.
The Air principle relates to how you breathe and the quality of air that you're breathing in. Deep belly breathes through your nose with your mouth closed and your tongue resting comfortably on the roof of your mouth is the quickest way to put your body into rest and digest, calm and connect mode. Meaning this type of breathing keeps you out of flight and fight stress mode reducing inflammation throughout your body.
The Water principle relates to the quality and the amount of water you drink. You are 70% water so make sure you're drinking enough water for your unique activity needs and to drink the best spring or filtered water you can find. Be wary of plastic water bottles and keep them out of the heat, away from sunlight, and don't reuse them, but recycle them instead as they are full of cancer causing agents.
The Fire principle is all about movement. Whether it be high intensity training or simply walking around the block, movement ensures that nutrition gets moved around your body to where it's needed and it also helps remove toxic waste products from your body. Long periods of inactivity are associated with higher disease risk and increased chances of dying earlier. Aim to move or change your position every 30 to 60 minutes to keep your blood, oxygen, nutrients, and waste in motion and moving to where they need to go.
The Earth principle relates to food – real food. Stay away from industrial seed oils and processed and packaged foods from Father Industry. Instead focus on real food that's in season from local organic farmers and producers.
"Fake pretend food-like products are full of cancer causing ingredients, whereas real food is full of cancer fighting nutrients."
The Sun principle is the 7th Holistic Heath principle and focuses on connecting with others, sharing your gifts, and loving yourself and others for your authentic selves. The best tip I can give here for learning how to connect, share, and love is to have a dream bigger than yourself that you want to see come true. Whether it is to pass a certain exam, change your body composition, climb a mountain, or to be a better lover to your partner, by having a dream you give yourself direction in life and once you begin to move in flow with this direction other aspects of your life eventually fall in alignment with your dream.
Okay this is the longest podcast I've ever recorded, but I had to add some science, I had to give cancer its day in court, and I just hope that this information has been useful to you in some way, shape or form.
In the next podcast I'll be talking about one side of cancer I have yet to mention – the light side. Yes believe it or not there are benefits to cancer that I will be talking about in next week's episode. See you there.
Links and Resources

Please leave a 5-star iTunes review for the Whole Guidance Podcast
Podcast: Play in new window | Download
Subscribe: iTunes | Stitcher Radio | Android | RSS