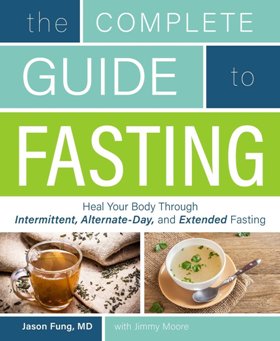 The Complete Guide to Fasting – Jason Fung MD, Jimmy Moore
(Buy from Amazon; Buy from The Book Depository)
Thousands of books have been written about the latest and greatest diets that will help people lose weight and improve health. But a key element in any successful nutritional health program is a tried-and-true method that most people haven't thought about—yet it could be revolutionary for taking health to the next level. This ancient secret is fasting.
Fasting is not about starving oneself. When done right, it's an incredibly effective therapeutic approach that produces amazing results regardless of diet plan. In fact, Toronto-based nephrologist Dr. Jason Fung has used a variety of fasting protocols with more than 1,000 patients, with fantastic success. In The Complete Guide to Fasting, he has teamed up with international bestselling author and veteran health podcaster Jimmy Moore to explain what fasting is really about, why it's so important, and how to fast in a way that improves health. Together, they make fasting as a therapeutic approach both practical and easy to understand.
The Complete Guide to Fasting explains:
• why fasting is actually good for health
• who can benefit from fasting (and who won't)
• the history of fasting
• the various ways to fast: intermittent, alternate-day, and extended fasting
• what to expect when starting to fast
• how to track progress while fasting
• the weight loss effects of fasting
• how to ward off potential negative effects from fasting
The book also provides tools to help readers get started and get through their fasts, including a 7-Day Kick-Start Fasting Plan and healing liquid recipes.
Disclaimer: This page contains affiliate links that may provide monetary compensation to help support the Whole Guidance Vision of Creating a Happy and Healthy Planet should you make a purchase. We very much appreciate and thank you for your support.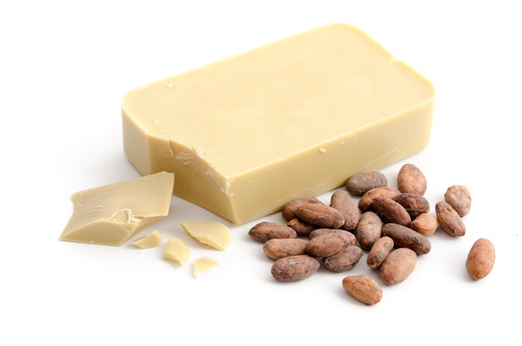 Podcast: Play in new window | Download
In this podcast I'll be exploring Saturated Fat and Cholesterol:
I'll explain how fats and cholesterol are needed by your body
I'll talk about how and why saturated fat and cholesterol were wrongly convicted of being the cause of heart disease
I'll talk about how industrial seed oils aka vegetable oils are very much non-essential and damaging to all life on the planet
Finally I'll share the best and most delicious ways to get more healthy natural whole real fats into your diet

CLICK HERE TO LEARN WHAT ARE THE BEST FOODS TO GET YOU LEAN
Saturated fat and cholesterol are essential for health, no doubt about it.
Saturated fatty acids form about 50% of the membranes of your cells. This is the cell wall and saturated fat gives your cells more strength and stability. Think about what happens to coconut oil or melted butter when left at a cool room temperature or if you put them in the fridge. They become solid. This is due to the high content of saturated fat which is much more stable and not as easily oxidised or damaged as the other two main types of fats monounsaturated and polyunsaturated fats. Now if you were to put olive oil or fish oil in the fridge they would remain liquid as they don't have anywhere near the same amount of stable saturate d fatty acids, but do have higher amounts of the more flexible monounsaturated fats and even more flexible and unstable and fragile polyunsaturated fats.
Besides making for strong cells by giving your cell membranes proper integrity saturated fatty acids also enhance calcium absorption which is critical for bone health. Saturated fats also help in the production of other essential fatty acids like omega-3 needed in the inflammatory response for healing. Saturated fats are also rich in fat-soluble vitamins A and D.
Now all fats in general have health benefits including helping your body to make use of fat-soluble vitamins. If you're drinking low fat smoothies, you ain't getting any of those fat-soluble nutrients. Fats also help stabilise your appetite and make you feel more satiated and full. There is no excessive release of the fat-storing hormone insulin when you eat fats compared to carbohydrates. Fats are a longer burning and consistent source of fuel compared to protein and carbs. Unlike fat protein and carbs, but more so with carbs these macronutrients get burnt up a lot quicker leading to sugar highs and sugar lows. Leaving you hungry and angry aka hangry.
Cholesterol is another very essential nutrient for health. Cholesterol is not fat, but a steroid alcohol and acts as a building block for hormones, neurotransmitters, and cells. Vitamin D for example is made when cholesterol in your skin mixes with UVB radiation from the sun. Your sex, growth, and stress hormones like testosterone and oestrogen and cortisol are made from cholesterol. No cholesterol equals no sex and growth my friend. Also cortisol is not only your primary stress hormone needed to help you deal with stress, but it also reduces inflammation in your body.
Cholesterol is also used in making bile that's needed for proper digestion of ft. The protective coating surrounding your nerves is called a myelin sheath and these are made from fatty acids and cholesterol. Cholesterol is also an antioxidant fighting off free radicals in your body preventing DNA damage, premature aging, and cancer.
Finally and probably the biggest most important health benefit to saturated fats and cholesterol is that the dry weight of your brain is made up of at least 50% fatty acids and cholesterol. Without fat and cholesterol your brain would be nothing but a watery and mushy mass of stupidity. You want a fat head. You really do trust me.
As you can probably tell by now saturated fats and cholesterol are essential for a healthy and happy bodymind.
However, for many years now saturated fat and cholesterol have been demonised as the bad guys when it comes to health particularly heart health. This has never been true and fortunately the tides they are a changing. Whole natural real foods that the human organism was evolved to eat are coming back into favour while sales of processed and packaged fake pretend food-like products are starting to fall.
Our species of animal evolved and thrived on eating other animal meats, vegetables, and fruit. The coexistence of humans with these three main food groups has been going on for a few million years. Seeing as saturated fat is found predominantly in animal fat as well as coconut and cacao beans that humans have been eating forever and a day how could it ever be possible to think that an old-school food can begin to create new-school diseases.
For instance heart disease was a very rare and new disease over 100 years ago, but today it's as common as canola oil and numero uno on the list of most fatal health conditions of all time.
To find out how saturated fat and cholesterol were framed for crimes they never ever committed we need to go back over 100 years ago when in the early 20th century a Russian pathologist called Nikolay Anichkov conducted studies with rabbits by feeding them high cholesterol animal foods. Seeing as rabbits are pure herbivores and raw vegans is it any wonder what the results were. Yep cholesterol damages arteries… in rabbits that don't eat a high cholesterol diet.
Then in the mid 20th century we have Ancel Keys an American scientist who did a study on 7 countries showing an association between high rates of heart disease with high amounts of animal fat consumption. Problem is he cherry picked his data and picked only the 7 countries out of 22 countries he could have selected to show this connection. If you were to pick another 7 countries from that same set of 22 country data today you could show the complete opposite that high rates of heart disease were associated with very small amounts of animal fat consumption. Meaning ladies and gentlemen of the jury that. that man, Ancel Keys intentionally chose only the information that he knew would support his hypothesis and idea that saturated fat causes heart disease.
But wait because unfortunately there's more… oh when will the hurting stop?
This is where money and food industry come into the picture. The American company Procter and Gamble who were in the candle and soap manufacturing industry in the mid to late 19th century used to use animal fats in their products. At the same time new oils extracted from plants were coming onto the market and these were a lot cheaper than animal fats. In the early 20th century the process of hydrogenating cottonseed oil had been invented. Hydrogenation is where you take a monounsaturated or polyunsaturated oil which as I mentioned before is naturally liquid as designed by Mother Nature herself and then turning that liquid oil into a solid saturated fat. So of course Proctor and Gamble would use this cheaper industrial seed oil in their candles and soaps.
It wasn't long till electricity came online in homes and in cities and then candle sales plummeted. So what Procter and Gamble did next was pretty clever, deadly in the long-run, but financially smart indeed. They started to sell the crystallised cottonseed oil as a cooking fat called Crisco.
Ever since then other industrial seed oils and other vegetable oils have come on the market as imitation butters like margarine and as replacements for lard and tallow in big restaurant fryers. Even the fast-food chain McDonald's used to use animal fats in their fryers until they were persuaded to switch to Crisco and other vegetable oils for health and financial reasons I'm sure.
The reason for the abundance and low cost to these industrial seed oils is that national governments subsidise seed farmers and growers. Authorities support and give money to grow more of these crappy crops. These crops are the highest growing food group in the world and were originally used as animal feed, but instead of throwing out the leftovers and newly created waste government officials working together with the food industry realised that if they market this stuff as healthy they could make more money from taxes and sell it as human food.
So here we have some really dodgy science showing that cholesterol damages arteries and that animal fats cause heart disease and then we have food manufacturing companies selling extremely cheap unhealthy industrial seed oils and marketing them as a healthy alternative.
So what is it that makes these crop oils, these seed oils, these vegetable oils not only bad for your health, but also damaging to the environment?
I'll start with the environment first because even if you couldn't care less about your own health maybe you'd think twice about buying and eating these crop oils if you knew how it affected the planet, the environment, and the future that your children will be growing up in.
Because authorities are paying to help increase the production of these crops which include cottonseed, canola aka rapeseed, corn, and soy they are knowingly or unknowingly causing massive damage to the ecosystem. How?
Just as the health of your body depends on the health of your gut microbiota which are the population of trillions of microorganisms living in your gut the health of the planet is dependent upon the health of the soil.
Topsoil is the first half metre or couple feet of soil. This soil isn't just a mass of dirt like the subsoil beneath it. Topsoil is an ecosystem of microorganisms, worms, insects, fungi, plant roots, and broken rock. Together this entire ecosystem transforms light (sun energy) and matter (earth energy) into a natural compost called humus and into minerals, vitamins, hormones, enzymes basically every single nutrient under the sun and on the planet that's needed to create life and make a happy and healthy human is made and found in the topsoil.
It takes thousands of years to create just one foot of healthy topsoil. Sadly topsoil around the globe is being lost due to food industry growing monocultures of seeds, that is the same single crop on the same land year after year. Once we lose this topsoil we will lose a huge supply of food.
Different soils will have different nutrients. All plants have their own unique nutrition needs and provide a different set of nutrition to the soil. When one crop is grown on the same soil year after year all the nutrients required by that one crop will be sucked out of the soil leaving the soil malnourished and lacking in those particular nutrients. Eventually this soil will be dead of nutrition and the crop will no longer thrive and production will need to be moved to another location.
We need to remember and I say this almost every show it seems that life is a process always changing and in flow. We must rotate the crops we plant on the land so that the soil never gets stripped of one set of nutrients. So until the food industry learns this, the future of the health of the soil, the planet, and future generations of people looks pretty dark.
Once harvested these seeds are turned into margarines and other solid fat substitutes that I call franken-fats through a process called hydrogenation. This involves pumping hydrogen molecules into these fragile polyunsaturated fats, saturating them with hydrogen turning them solid. This process damages these unstable fatty acids oxidising them creating free radicals. So here you have a brand new and damaged food-like product that your body does not recognise and the damaged fatty acids create inflammation and stress leading to disease.
Another process called partial-hydrogenation is even worse as this creates trans fats. Only recently have trans fats been labelled as unhealthy, but what makes things worse is that food standards state that if there's less than 0.5 grams of trans fat in a single serving of food then a food company can put on the nutrition label 0 trans fat content. Lies I tells ya. All lies.
There are new seed processing methods used today that do not create trans fats, but still create rancid damaged franken-fats. Fractionation and interesterification are what these new processes are called so if you see fractionated or interesterified on a food-like product label… drop it, drop it like it's hot.
Now the processing of seeds and fragile liquid polyunsaturated fatty acids into damaged solid saturated fatty acids involves many steps that make me wonder how we as a species could ever call ourselves the smartest animal on this planet. Really?
First there's the hydrogenation, fractionation, or interesterification process followed by chemical extraction, deodorisation, degumming, bleaching, addition of additives, preservatives, artificial flavourings, and synthetic antioxidants, and so you want turn and run when you see a brick of grey goo looking back at you when you open up the packet unnatural colourings are added to make these franken-fats look like real food. Still can't believe it's not butter? Eww and yuck! Seriously!
Now some of you might say 'but it has been shown that these vegetable oils lower cholesterol in the blood' and you're absolutely right. You know why?
Because these fatty acids are damaged and cause inflammation in the body guess who has to go about putting out the fires caused by them — cholesterol. Cholesterol has been labelled the bad guy just because it's been caught at the scene of the crime. But what mainstream medicine fails to realise is that cholesterol is like your body's own fire brigade and they are at the scene trying to put out the fire. The real fire starters are eating fake pretend food-like products like industrial seed oils. So of course eating these franken-fats will lower cholesterol in your blood because most of your fire brigade are in the cells and body tissue busy repairing the damage caused by these rancid oxidised fats!
Alright let's talk about what fats are healthy and how to include them in your diet.
I already listed the healthy animal and fruit fats you want to focus on back in episode 8, but I'll share them again here.
Egg yolks
Ghee and clarified butter
Butter
Lard
Bacon fat
Tallow — beef and lamb fat
Duck fat
Coconut oil
Palm oil
Cacao butter
Macadamia oil
Extra-virgin avocado oil
Extra-virgin olive oil
Sesame oil
Raw nuts and seeds

Remember all these fats should be minimally processed, extra-virgin, and cold-pressed so there's no damage caused by heat.
"The best way to increase your intake of healthy natural whole real fats is by eating a lot more vegetables!"
Vegetables have a lot of antioxidant, anticancer, and longevity nutrients, but the real reason I love to eat vegetables and have eaten more of them in the past few years than I ever did in the first few decades of my life is because vegetables are the best vehicle for fats!
There's nothing like lightly steaming up some broccoli, cauliflower, and cabbage and tossing them in some butter that's come straight from the fridge, but then you see the butter begin to melt and get all gooey and when you season it with sea salt and take that first bite wow, what a taste sensation. Believe it or not friend but yes vegetables can taste juicy… you just need to add some beautiful fat.
You can take raw vegetables like celery, carrots, and cucumber and dip them in some nut butters or spread some fat on them. I love almond and macadamia nut butters. Peanuts are legumes not nuts and can have an inflammatory effect for some people so as always no matter what I or anyone else says be sure to listen to your body as the body never lies. If it doesn't like a food then stop eating it.
Don't forget by eating fats with vegetables and fruits your body can better absorb the fat-soluble nutrients in the food.
I have a big super green fatty vegetable smoothie every night with dinner which weighs in at over 600 grams. That's over a pound of nutritious, delicious, scrumptious, and highly precious plant and animal fat nutrition, energy and information. I chew and chew with every mouthful and it takes me about 20 minutes to finish and by the end I'm as full and happy as Santa on the day after Christmas.
Another tasty way to eat more fat is to eat more of the fatty cuts of meat. Now remember back in the detox episode toxins love fat and get stored in your fat cells when your body cannot eliminate them. This holds true for animals as well. So if you're eating the cheapest animal meat you can find that wasn't naturally raised and bred, free-range out on pasture, eating a species appropriate diet then you have a toxic fat bomb right there.
When you choose fattier cuts of meat especially when it comes to organs meats like liver you must 100% choose the free-range and naturally raised meat. If you choose fatty cuts of muscle meat you can simply cut off the fat, but with offal and other meat where the fat is mixed inside the meat, don't waste your money, time, health, energy, mood, and vitality. It ain't worth it.
My personal favourite fat is 100% cacao or dark chocolate. No added sugar or sweeteners, just the cacao seed, bean, or pod whatever you want to call it churned into a fat bomb of a bar. With cacao being one of the highest antioxidant foods everything's coming up chocolate!
Probably the best and most nutritious way to include more fat and overall nutrition in your diet is to eat liver pate. I love chicken liver pate. It is a mix of chicken liver, herbs, heavy full-fat cream or butter and it comes out like a dip. Raw vegetables again come to the rescue to help transport this beautiful mixture of fat and protein and vitamins into your bodymind.
My favourite chicken liver pate recipe is by Diane Sanfilippo author of Practical Paleo. I'll put a link to the recipe in the show notes for this episode.
I'll leave you with this quote by George Bernard Shaw as a reminder you are meant to have a naturally fat head and be proud of it.
"No diet will remove all the fat from your body because the brain is entirely fat. Without a brain, you might look good, but all you could do is run for public office."
Amen George.
Links and Resources

Please leave a 5-star iTunes review for the Whole Guidance Podcast
Podcast: Play in new window | Download
Subscribe: iTunes | Stitcher Radio | Android | RSS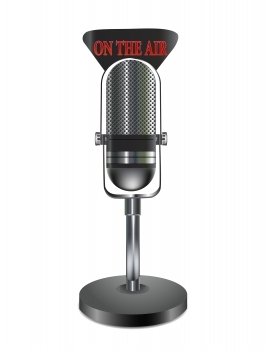 Podcasts are digital audio programmes similar to a radio show.
You can download a majority of podcasts for free to your computer or smart mobile device using applications such as iTunes, Stitcher, and Pocket Casts.
Below you will find a premium selection of wellness podcasts that will assist you in improving many different areas of your life including health, wealth, love, and happiness.
Picture: digitalart | freedigitalphotos.net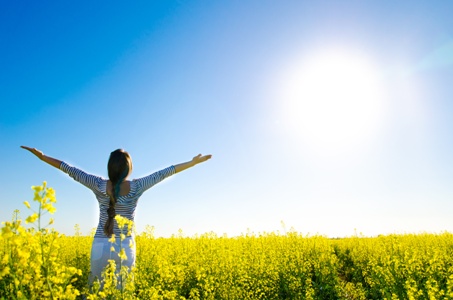 There are over four billion websites online dedicated to health, dieting, and weight loss.
With mainstream advice not working for a lot of people and the fact that most of it often contradicts itself where does one go for consistent practical wellness information that works for 99% of individuals when applied in the real world?
Below you will find 20 websites that are the pick of the wellness bunch that are backed by human history and factual non-political, non-financed science. These websites also have real world evidence as reported by real people who have healed and cured themselves following the lifestyle recommendations and whole food recipes that are detailed within.
Click through to a better, stronger, healthier, and happier you.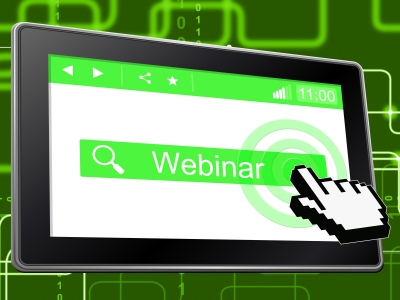 Have you ever attended a conference, seminar, or workshop and wished to yourself that you had a video or audio recording? What about having a full transcription of the entire event that you can read at your own leisure?
The online seminar or summit scene is very popular at the moment. You get options for video, audio, and transcripts that you can purchase for lifetime access.
The following health summits are the most cost-effective way to educate and upskill yourself in your own time and improve you and your family's health and well-being along the way.
Picture: Stuart Miles | freedigitalphotos.net
Disclaimer: This page contains affiliate links that may provide monetary compensation to help support the Whole Guidance Vision of Creating a Happy and Healthy Planet should you make a purchase. We very much appreciate and thank you for your support.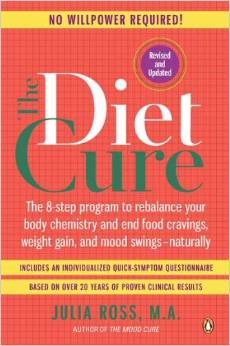 The Diet Cure – Julia Ross
(Buy from Amazon; Buy from The Book Depository)
Combining your body's Paleolithic needs with modern nutritional and medical research for complete mind-body wellness.
For the more than 160 million overweight Americans, dieting is a failure. Based on more than twenty years of proven clinical results, The Diet Cure's revolutionary approach curbs food cravings and restores the brain's mood and appetite chemistry in twenty-four hours. Beginning with her 8-Step Quick Symptom Questionnaire, celebrated nutritional psychotherapist Julia Ross helps readers identify their unique underlying biochemical imbalances and provides targeted strategies to correct those imbalances using nutritional supplements to jump-start the dietary overhaul. Readers then create their own safe, easy-to-follow plan to end low-calorie dieting and food obsessions for good.
Disclaimer: This page contains affiliate links that may provide monetary compensation to help support the Whole Guidance Vision of Creating a Happy and Healthy Planet should you make a purchase. We very much appreciate and thank you for your support.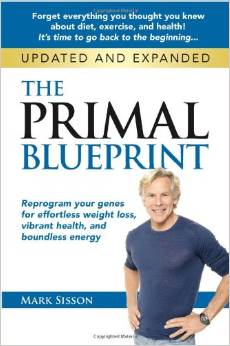 The Primal Blueprint – Mark Sisson
(Buy from Amazon; Buy from The Book Depository)
Being healthy and fit has gone mainstream–millions sweat the calories away on the roads or in health clubs and scrutinize labels and menus trying to do the right thing to control weight, delay aging, and feel healthy, fit, and energetic. And it's simply not working. Rates of obesity, diabetes, arthritis, heart disease, and cancer continue to climb, and even the most committed fitness enthusiasts often carry 10 or 20 extra pounds of body fat.In this updated and expanded edition of the 2009 hardcover release from Mark Sisson, MarksDailyApple.com publisher and de-facto leader of the burgeoning primal/paleo/evolutionary health movement presents the compelling premise that you can reprogram your genes in the direction of weight loss, health, and longevity by following 10 immutable Primal laws validated by two million years of human evolution. This 2012 paperback release contains extensive, never-before-published bonus material, including an incredible full-color, 16-page insert of seven Primal Blueprint reader success stories and their stunning before/after photos, pictorials, detailed descriptions and workout log pages for the Primal Essential Movements and Primal sprint workouts, hacks for each of the 10 Primal Blueprint lifestyle laws (to promote quick results in body composition, fitness, athletic performance, daily energy levels, and reduce disease risk factors and reliance on medication, solutions to common questions and stumbling blocks)– pulled from Primal Blueprint reader submissions, and commentary on diets and dieting, including compare/contrast of Primal Blueprint with other popular programs.
Disclaimer: This page contains affiliate links that may provide monetary compensation to help support the Whole Guidance Vision of Creating a Happy and Healthy Planet should you make a purchase. We very much appreciate and thank you for your support.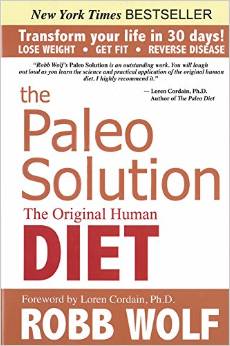 The Paleo Solution – Robb Wolf
(Buy from Amazon; Buy from The Book Depository)
Do you want to lose fat and stay young, all while avoiding cancer, diabetes, heart disease, Parkinson's, Alzheimer's and a host of other illnesses? The Paleo Solution incorporates the latest, cutting edge research from genetics, biochemistry and anthropology to help you look, feel and perform your best. Written by Robb Wolf, a research biochemist who traded in his lab coat and pocket protector for a whistle and a stopwatch to become one of the most sought after strength and conditioning coaches in the world. With Robb's unique perspective as both scientist and coach you will learn how simple nutrition, exercise and lifestyle changes can radically change your appearance and health for the better.
Disclaimer: This page contains affiliate links that may provide monetary compensation to help support the Whole Guidance Vision of Creating a Happy and Healthy Planet should you make a purchase. We very much appreciate and thank you for your support.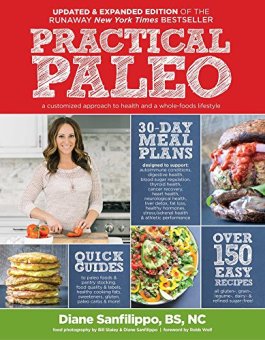 Practical Paleo, 2nd Edition – Diane Sanfilippo BS NC
(Buy from Amazon; Buy from The Book Depository)
With more than half a million copies sold, the first edition of Practical Paleo revolutionized the way we think about food and our bodies. Dubbed "The Paleo Bible" by readers, it explained how simply eating real, whole foods and avoiding processed, refined foods can improve our health—including reducing or even eliminating symptoms associated with common health disorders.
Now, this second edition has been updated to include new information, answer common questions, and make it even easier for you to customize your diet to meet your personal health goals.
What's new?
TWO ENTIRELY NEW CHAPTERS
• "Getting Started with Paleo" shows you step by step how to switch to the Paleo way of eating, whether you want to go all-in all at once or transition gradually over time. This chapter also includes a a more comprehensive explanation of the 4R Protocol, which walks you through removing harmful foods, repairing the gut, reinoculating with beneficial bacterial, and reintroducing foods that were previously eliminated.
• "Living the Paleo Lifestyle" offers tips and suggestions for navigating holidays and parties, talking to friends and family about Paleo, getting your kids involved in the kitchen, and much more.
3 NEW 30-DAY MEAL PLANS
• The new meal plans provide guidance for addressing common health concerns: Adrenal Health (stress management), Healthy Hormones (for both women and men), and Liver Detox Support.
• There's also a new detailed guide to finding the meal plan that's right for you, so you can get the health benefits you need with the fewest restrictions.
40+ NEW RECIPES!
• These brand-new, mouthwatering recipes range from breakfast foods to family-friendly weeknight meals—many of which are one-pot or meal-in-one and use budget-friendly proteins.
• Recipes from the last edition have been updated based upon reader feedback over the years
• There's also a new guide to special ingredients and where to find them
Plus, additions throughout the book explore new topics, such as when eating low-carb can actually be a problem, how stress affects the adrenal system, and why the government changed its mind about dietary cholesterol. And the organization has been extensively revised to make the valuable information on food and how it affects the body more user-friendly—and easier to apply to your own health needs.
Practical Paleo has proven to be the resource people reach for again and again for information on healthy living, delicious recipes, and guidance on changing your diet to improve your health.
Disclaimer: This page contains affiliate links that may provide monetary compensation to help support the Whole Guidance Vision of Creating a Happy and Healthy Planet should you make a purchase. We very much appreciate and thank you for your support.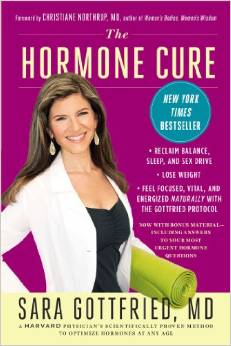 The Hormone Cure – Sara Gottfried MD
(Buy from Amazon; Buy from The Book Depository)
ALL TOO OFTEN WOMEN ARE TOLD that feeling moody, asexual, tapped out, dried up, stressed out, and sleep deprived is just a part of being female. Or they're led to believe that the answer can be found only at the bottom of a bottle of prescription pills. Dr. Sara Gottfried, a Harvard-educated physician and nationally recognized, board-certified gynecologist, refuses to accept that being a woman means feeling overwhelmed or that popping pills is the new normal. In The Hormone Cure, she shares the unique hormone-balancing program that she has used to help thousands of women reclaim wellness, verve, and optimal health.
Combining natural therapies with rigorous scientific testing and using an informative questionnaire to identify the common causes of hormonal imbalance, Dr. Gottfried provides an individualized plan in nonjudgmental and thoughtful language. Based on ten years' study of cutting-edge medical research as a specialist in functional and integrative therapies, Dr. Gottfried's three-tiered treatment strategy includes: •Supplements and targeted lifestyle changes that address underlying deficiencies
•Herbal therapies that restore balance and optimize your body's natural function
• Bioidentical hormones— most available without a prescription
The Hormone Cure is a groundbreaking book that demonstrates how balancing your hormones can cure underlying health issues and result in restored sleep, greater energy, improved mood, easy weight loss, increased productivity, and many more benefits. Dr. Sara Gottfried's The Hormone Cure will transform your life.
Disclaimer: This page contains affiliate links that may provide monetary compensation to help support the Whole Guidance Vision of Creating a Happy and Healthy Planet should you make a purchase. We very much appreciate and thank you for your support.