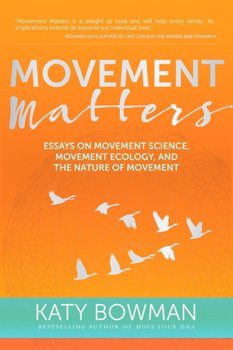 Movement Matters – Katy Bowman
(Buy from Amazon; Buy from The Book Depository)
What if we can make ourselves, our communities, and our planet healthier all at the same time by moving our bodies more?

Movement Matters
is a collection of essays in which biomechanist Katy Bowman continues her groundbreaking investigation of the mechanics of our sedentary culture and the profound potential of human movement. Here she widens her
You are how you move
message and invites us to consider our personal relationship with sedentarism, privilege, and nature. Bowman explores:* how convenience often means less movement, not more time
* the missing movement nutrients in our food
* how to include more nature in education
* the impact of adding movement to permaculture and ecological models
* our need for vitamin Community and group movement
Unapologetically direct, often hilarious, and always compassionate, Movement Matters demonstrates that human movement is powerful and important, and that living a movement-filled life is perhaps the most joyful and efficient way to transform your body, community, and world.
Disclaimer: This page contains affiliate links that may provide monetary compensation to help support the Whole Guidance Vision of Creating a Happy and Healthy Planet should you make a purchase. We very much appreciate and thank you for your support.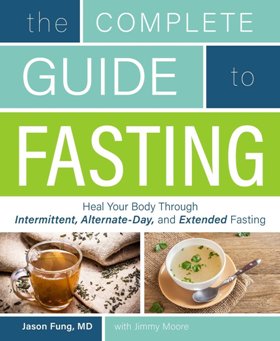 The Complete Guide to Fasting – Jason Fung MD, Jimmy Moore
(Buy from Amazon; Buy from The Book Depository)
Thousands of books have been written about the latest and greatest diets that will help people lose weight and improve health. But a key element in any successful nutritional health program is a tried-and-true method that most people haven't thought about—yet it could be revolutionary for taking health to the next level. This ancient secret is fasting.
Fasting is not about starving oneself. When done right, it's an incredibly effective therapeutic approach that produces amazing results regardless of diet plan. In fact, Toronto-based nephrologist Dr. Jason Fung has used a variety of fasting protocols with more than 1,000 patients, with fantastic success. In The Complete Guide to Fasting, he has teamed up with international bestselling author and veteran health podcaster Jimmy Moore to explain what fasting is really about, why it's so important, and how to fast in a way that improves health. Together, they make fasting as a therapeutic approach both practical and easy to understand.
The Complete Guide to Fasting explains:
• why fasting is actually good for health
• who can benefit from fasting (and who won't)
• the history of fasting
• the various ways to fast: intermittent, alternate-day, and extended fasting
• what to expect when starting to fast
• how to track progress while fasting
• the weight loss effects of fasting
• how to ward off potential negative effects from fasting
The book also provides tools to help readers get started and get through their fasts, including a 7-Day Kick-Start Fasting Plan and healing liquid recipes.
Disclaimer: This page contains affiliate links that may provide monetary compensation to help support the Whole Guidance Vision of Creating a Happy and Healthy Planet should you make a purchase. We very much appreciate and thank you for your support.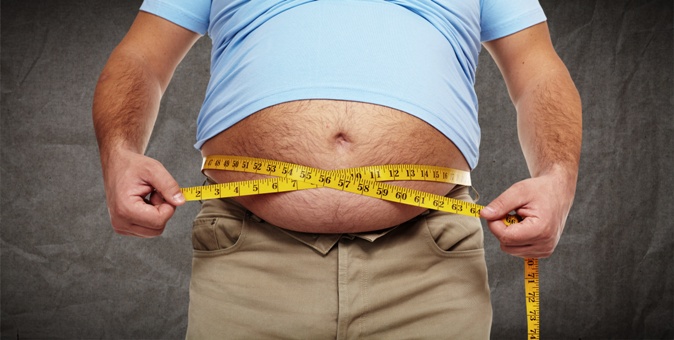 Podcast: Play in new window | Download
In this podcast I'll be exploring Obesity:
I'll explain why obesity is a disease and also a major hidden cause of other diseases
I'll talk about the difference between being obese and being overweight
I'll explain how obesity is caused by hormonal imbalances and not by eating too many calories
Finally, I'll give you a few holistic lifestyle strategies to reduce obesity, regain health, and feel awesome in your own skin

CLICK HERE TO LEARN WHAT ARE THE BEST FAT BURNING FOODS TO GET YOU LEAN
It's no secret. The world today has a lot more fat and sick people than there were 150 years ago. Seeing an obese person way back in the day meant having to visit a carnival or circus that's how rare obesity was. Unfortunately today you just got to walk outside or turn on the tele and you'll see excessively large people everywhere.
Since the 1980s obesity rates have doubled. Hmm, I wonder what happened in the 80s? Ah that's right the low fat recommendation from the American health authorities. Good one guys. Today this misguided unscientific nonsensical low-fat strategy has lead to about 13% of the world's adult population being categorised as obese and about 50 million kids worldwide under the age of 5 being defined as obese. That's what gets me the most, seeing overweight and obese infants and children.
Now the World Health Organization has a list of the top 10 leading causes of death and smoking tobacco isn't even on the list, but we all know that smoking causes many chronic diseases that eventually will lead to death. This is what the World Health Organisation says about smoking:
"Tobacco use is a major cause of many of the world's top killer diseases – including cardiovascular disease, chronic obstructive lung disease and lung cancer. In total, tobacco use is responsible for the death of about 1 in 10 adults worldwide. Smoking is often the hidden cause of the disease recorded as responsible for death."
Interesting right? In fact the World Health Organization label smoking as the number one killer, but they still don't put it on the list. Instead you'll see diseases relating to the heart, brain, lungs, and infections.
This is where obesity comes in. Even though it's not listed, just like smoking as a leading cause of death, obesity is a major hidden cause of many of those on the list. The top 3 by the way are heart disease, stroke, and lung related diseases all of which are due to the obstruction in blood and oxygen flow to the heart, brain, and lungs.
The thing about obesity is that most people think it's just a weight issue and obese people are eating too much and not exercising enough. While I agree that some of the health problems associated with obesity is due to the large amount of weight on the body causing physical dysfunction, obesity causes more harm through physiological and biochemical damage because of its ability to disrupt the function of other systems in your body.
You see your body isn't stupid. It has specific feedback loops and safety mechanisms to prevent the excessive loss or accumulation of fat and it has to control the amount of fat on your body because your fat cells are actually another organ. So when your fat levels get out of balance the key functions that they perform will be disrupted.
One of the functions of fat is fat acts as a warehouse for toxins. When your body is unable to fully metabolise, process, and eliminate toxins it stores the toxins in fat cells. Fat also sends signals and hormones that can have a positive or negative effect on your immune system and your metabolism. Your fat cells send out immune signals controlling inflammation and stress in your body. Your fat cells also send out hormones telling you that you're full and will increase fat metabolism, i.e. fat-burning.
But when you have too much fat this will increase the amount of pro-inflammatory signals called cytokines increasing the amount of inflammation and stress in your body putting it in a catabolic state or a state of breaking down. Too much fat will also cause your satiety hormone leptin to be produced in excessively large amounts and your brain will become leptin resistant because there's too much to take in. Meaning you will still feel hungry even though your body may already be carrying a lot of fat. Plus leptin resistance reduces fat metabolism and the amount of fat you burn causing you to hold onto more fat.
So just as there is heart disease, cardiovascular disease, Alzheimer's, kidney stones, thyroiditis, arthritis, osteoporosis, autoimmune conditions and many other illnesses centred around particular organs and systems there is an illness, a disease of your fat cells and that my friend is called obesity and obesity is a disease that can cause further health issues in the future.
Now I don't like to use the conventional classification system for defining whether someone is overweight or obese. Currently this is defined by your body mass index or BMI. BMI is supposed to calculate body fat based on your weight and height, but the calculation has a massive flaw. It doesn't take into account lean muscle mass and bone mass and water weight. So you could have a fit athlete with 10% body fat, but a high BMI and have a very sick person with 30% body fat, but a medium BMI and the athlete would be categorised as obese and the sick person overweight, and this is not a good indicator of a healthy body.
So I define being overweight as holding on to a few extra kilos of fat and looking a bit soft and fluffy and chubby in the mirror, but still having normal healthy metabolic, hormonal, and immune function. This is very different to being obese, which is a person who is also carrying extra fat weight and has a broken metabolism and a weak immune system because their hormones are out of balance.
Okay so what causes obesity?
"Obesity is not caused by consuming too many calories."
Yes you heard right. Obesity is not caused by consuming too many calories. It is true that you can become overweight by eating a huge amount of calories even those calories come from whole real food sources, but you would never become obese. Your hormonal system regulating hunger and appetite would kick in and prevent you from eating more then you need. Once you do become obese this is when you will be unable to control the amount of calories you take in and will begin to eat well beyond your body's requirements.
What pushes you over the edge from being overweight to becoming obese isn't the calories. It is an underlying hidden malfunction in your body's hormonal system. When your sex hormones, growth hormones, hormones regulating metabolism and stress, when these are no longer playing the same song and in sync with each other a lot of things go wrong in your body including broken detox pathways, lowered immunity, decrease in muscle mass, increase in fat mass, and an increase in appetite for nutrient-poor foods.
So in this respect obesity turns out to be a symptom of other health issues that are already going on in your body.
The leading cause for your hormones going out of balance and for obesity in my book is eating a nutrient deficient diet. Your body is not a finite object, but an infinite process in constant flux and change. It's constantly breaking itself down and building itself up. If you don't consume enough nutrient dense foods then your body is left hanging without the right building blocks to build hormones, neurotransmitters, immune cells, bone, muscle, cartilage, ligaments, organs, blood, etc. Also after a meal your body will search for the nutrients it needs in that meal and if it doesn't find it guess what happens? You get hungry again a lot sooner than you should and you eat more food. And while your body is craving nutrition you begin to crave less nutritious food.
So if all you eat is junk nutrient deficient fake pretend food-like products like commercial bread, biscuits, corn chips, French fries, candy, vegetable oils, soy milk, etc then you are setting your body up for hormonal havoc and mayhem and chronic hunger as it won't have the necessary parts to make hormones and this will increase your chances of becoming obese. As you can see here it's not how much you eat, but what you eat that matters most.
"You can be overfed, but so undernourished"
Which is the sad state for a third of westernised populations today.
Another cause for hormonal dysfunction deals with insulin sensitivity. When your cells are insulin sensitive nutrients are taken out of your bloodstream and absorbed. However, just as you can become leptin resistant due to excessive leptin production, excessive insulin production will cause your cells to become insulin resistant. This means that when there are nutrients in your blood, like glucose it will not be absorbed by your cells and this will cause damage to your tissues. So in order to prevent further damage from happening sugar in your blood will be turned into fat and stored away in your fat cells. Eating too many carbohydrates especially processed and refined sugar and fructose and not getting enough quality restorative sleep will cause high insulin production and insulin resistance.
Another cause for obesity is an underactive or hypoactive thyroid gland. Your thyroid produces thyroid hormones that regulate your metabolism and temperature and if your thyroid is hypoactive your metabolism slows right down making it very difficult for your body to burn stored fat as fuel. Here's a list of things that can disrupt thyroid function:
Gluten
Stress
Too much exercise
Chemicals in tap water
Chemical compounds found in plastics and
Certain medications

Another underlying cause for hormonal mayhem and obesity is stress. Whether it be physical, emotional, or mental any perceived stress if left to linger long enough becoming chronic will cause chronic inflammation upsetting your normal hormonal rhythm moving you from an anabolic and growing state to a catabolic and breakdown state and unfortunately in this catabolic state the one thing that does keep growing are your fat cells.
The health of your gut and gut microbiota will also determine the health of your hormonal system and your fat levels. If your gut is leaky, meaning it's damaged, and if you have dysbiosis, meaning you have more harmful pathogens than beneficial probiotics living in your gut this will cause a rise in inflammatory signals, stress hormones and depending on your genetics and epigenetic expression this may lead to obesity. Plus a damaged gut will mean you won't be digesting and absorbing the full amount of nutrients from your foods leaving your body in a nutrient deficient state, which I talked about earlier.
Probably the least known root cause for obesity are obesogens. Which is ironic because these obesogens are Persistent Organic Pollutants or POPs and they are actually out in the open in plain sight for all to see. Obesogens are chemical compounds found in the environment that act as endocrine disrupters, meaning they screw up your hormonal system. They hijack it and create chemical chaos throughout your entire body. This hormonal havoc causes a whole wealth of health issues from cancer to autoimmune conditions and it also increases fat cell number and fat cell size. Obesogens can be found in:
Plastics
Pesticides and herbicides
Flame retardant materials (such as in clothing and furniture)
Treated wood and textiles (such as in building materials)
Additives used in paints
Non-stick cookware and even in certain
Pharmaceutical drugs

Let me put all these obesogens together into a pretty terrifying yet common scenario we see today. Let's say you have a new born baby. You bring him home to your brand new house with building materials, furniture, paint, and new carpets all chemically treated, some of them containing flame retardant chemicals and all of this is off-gassing or releasing chemicals into the air, also known as that beautiful new house smell. You dress your beautiful boy in flame retardant pyjamas. You use a plastic bottle to feed him non-organic formula, which contains sprayed ingredients. And finally you put him to bed in a brand new non-organic chemically treated cot. This is just a chemical toxic soup that this poor kid is living in and he doesn't stand a chance against growing up without becoming obese or at least experiencing other health issues.
Now along with obesogens I have to mention environmental toxins and toxic chemicals. Remember fat cells are used by your body as a storage unit for toxins. So if you're chronically exposed to heavy metals, air pollution, and eating a lot of pesticide and herbicide sprayed foods and eating meat from sick toxic animals your liver, kidneys, your entire detoxification system will become overloaded and will be unable to process, breakdown, and eliminate the excessive amount of toxins. As a last resort, so your body doesn't shut down and die due to toxic poisoning, all those toxins that are not eliminated will be shoved into your fat cells.
"Fat cells don't just store energy they also store poison."
This is also why a rapid and dramatic reduction in fat isn't a good idea without proper supervision and guidance. A lot of obese people their health actually gets worse when burning a lot fat too quickly. Just keep in mind the saying slow and steady wins the race. If you lose fat too fast those toxins are going to be flooding your system and you do not want that.
So those are a few examples and there are more of how a person can become obese without eating a lot of calories. Obesity like every other disease is not caused by one thing, but many things related to your environment, your food, and how you perceive life.
It isn't just a physical weight problem, but more a physiological, biochemical, and really a hormonal problem. Obesity is a symptom of an underlying hormonal issue in your body and is not caused by eating too many calories, but it will cause you to overeat.
Obesity is also a disease that gives rise to the top leading causes of death.
Alright let's get into how to heal from and prevent obesity and how to get your hormones humming to a happy and healthy tune.
First up, watch what you eat. Watch it. Get off the inflammatory foods, the chemically sprayed foods, and the highly refined and processed junk fake pretend food-like products. No gluten, no sugars, no pasteurised dairy, no industrial seed oils, no junk. Watch out for the carbs especially as eating too many carbs will cause a lot of insulin to be produced and you want insulin and blood sugar to be in the Goldilocks zone, just right. Real food from Mother Nature communicates with your hormones on an informational level where they speak the same language. By just eating real food you'll keep your hormones in balance and in harmony and this hormonal bliss will keep your body composition balanced and in check.
Next up, reduce your perceived stress. Practise relaxation techniques. Get a massage, meditate, breathe mindfully, and watch the amount of physical stress you're under. If you don't have a formal exercise routine get moving and start working out. If you do exercise regularly and religiously maybe you're overdoing it and need to do less working out and more working in. If you're obese then your body is already under enough physical stress as it is, so working out would just add to that stress so look at working in. Working in is where instead of expending energy with a workout you're cultivating energy, building up your energy stores. Movement practises like:
Tai-chi
Qi-gong
Restorative yoga
Hatha yoga
Iyengar yoga

Are the perfect work in exercises.
Biggest thing you can do to prevent and heal from obesity is to clean up your environment. Remove the obesogens and toxic chemicals and clean up your habitat. Use glass and stainless steel drink bottles instead of plastic. Wear organic chemical-free clothing and buy organic chemical-free furniture and use chemical-free building materials. Cook with ceramic and stainless steel cookware. Actually there's a lot more to this topic and you can find an entire podcast I did on this quite a while back about how to purify and clean up your environment and support your detoxification system. Look for episode 12.
Along with clean eating, clean thinking, and clean living there are other holistic lifestyle principles to consider in order to fully heal and to keep your bodymind in a happy and healthy state. Listen to episode 30 about the 7 Holistic Lifestyle Principles you can follow in order to live happy, healthy, whole, and complete.
An awesome book that covers everything from diet and exercise to cleaning up your environment and your thinking is How to Eat, Move and Be Healthy! by holistic health practitioner Paul Chek. This book is my bible and really is a one-stop shop for holistic living.
I'll leave you with this thought.
"Obesity isn't about energy in and energy out."
It's about so much more.
If you're fat or overweight, sure you may be eating more than you should.
But if you're obese then it's not about how much you eat, but what you eat and the environment you're eating in. If you're obese you are probably eating nutrient-poor and sugar-rich foods and you're living in a very stressful and very toxic environment.
Remember your health is 100% your responsibility so make the choice to own your lifestyle and eat, drink, move, breathe, live, sleep better, and think and feel like you deserve a happy and healthy life. The only person who can save you is you. So don't play the victim. Be the hero. Because you are awesome and very much worth it.
Links and Resources

Please leave a 5-s tar iTunes review for the Whole Guidance Podcast
Podcast: Play in new window | Download
Subscribe: iTunes | Stitcher Radio | Android | RSS
Podcast: Play in new window | Download
In this podcast I'll be exploring Epigenetics:
I'll explain the difference between genetics and epigenetics
I'll talk about how your environment impacts the activation and expression of your genes
Finally, I'll give a few holistic tips on how to activate and express health-boosting and life-affirming genes

CLICK HERE TO LEARN WHAT ARE THE BEST HEALING FOODS FOR YOUR GUT
The study of how genes control life is called genetics. Genetic looks at genetic differences, mutations, heredity, and of course of lot of today's genetic research looks into genetic diseases. Genetics and the study of genes is a very important and valid science, but the belief behind genetics is outdated old-school thinking and that belief is that genes control life.
This belief came from the hypothesis that there is a gene for every protein. The more complex an organism, the more cells and proteins there are, the more genes there would be. That was the idea. This idea turns out to be incorrect.
The Human Genome Project, which started back in the late 1980s, was setup to uncover the entire sequence of genetic information found in human DNA with the side benefit of discovering the genetics of every disease and how to prevent and cure them. The human body has about 100,000 protein molecules, so science expected to find about 100,000 genes. Fast forward 15 years and guess how many genes they found at the end of the project in 2001 – only 35,000. Fast forward another 15 years to today and after further study and research that initial number has shrunk to about 20,000 genes.
There was a lot of hype in the science community about the Human Genome Project, but funnily enough when the scientist's expectations proved to be wrong, very wrong, there was no big deal made about the unexpected results. This massively incorrect assumption about a gene coding for a protein fell off the radar. Science tends to work this way unfortunately where the good news is reported and the bad news is swept under the rug.
So now we know that there are only 20,000 genes in the human genome and these 20,000 genes code for over 100,000 proteins and alongside this fact is the news that the largest number of genes found in a single animal is 31,000 genes and that animal is the near-microscopic water flea Daphnia. Imagine that, a near-microscopic simple organism with hardly any cells and proteins compared to the 35 trillion cells and 100,000 proteins in your human body and yet this tiny little life form has 11,000 more genes than humans do.
What this shows you is that genes do not control life. No matter the complexity of an organism the number of genes present will vary a lot. It's not the genes that say how life will be from birth to death. It's the life that is lived that will determine which genes get expressed or activated or switched on and which genes don't. Say goodbye to the old belief that your genes control your life and hello to the new way of thinking – that your life controls your genes.
This new way of thinking is actually 50 years old and is called the science of epigenetics, which looks at how environmental signals affect gene expression.
Epigenetics means above the genes and studies how your environment affects the biochemical and physiological processes that are happening outside of your genetic code, but have a direct effect on which sequence of your genetic code to read and which genes to express or not.
Remember the old way of thinking says that genes are in control like a foreman of a construction site. Genes dictate what gets built and so decide the health or disease of your cells.
The new way of thinking, epigenetics, says genes are actually just simple blueprints. They don't do anything at all. It's all the proteins and enzymes and cellular signals and every other process that's going on in and outside of your cell that dictate which blueprints to read (gene expression), which parts of those blueprints to create proteins from (gene variation), and whether or not those blueprints need updating (gene mutation).
What this means is that epigenetics has actually shown that some genes will lay dormant and may never get expressed while other genes will be switched on and switched off and that other genes may undergo spontaneous mutation and transform into a brand new gene all based on your environment, on your surroundings.
So how does your environment impact your genetic expression? How does the environment influence your biochemistry and physiology and determine which genes to read or not, which parts of that gene to express and make proteins from, and which genes to mutate or leave unchanged?
Let me give a little background information first. Your genetic code is one long sequence of molecules like the alphabet is a sequence of letters. Your genes are subsets or small groupings of these molecules like words are groupings of the alphabet. This long sequence of your genetic code is called DNA or deoxyribonucleic acid. Your DNA is covered in a protein sheath. Altogether the proteins surrounding your DNA and the genes contained in your DNA this is called a chromosome. You have 23 pairs or 46 strands of chromosomes in your body. Chromosomes are found inside the nucleus of your cells.
Remember your genes don't do anything; literally they don't perform any physical action or function. Everything that happens with genes happens to the gene and is entirely dependent and reliant on signals that come from outside the chromosomes. So your genes are merely blueprints and blueprints don't build structures.
The life your parents and grandparents lived designed and created your blueprints, your DNA, your genes. You had little say in the matter, but the expression or activation of your genes is all on you.
How epigenetics work can get pretty complex and I'm just going to give a summary here, but I will put a link to a video in the blog post for this episode which will give you more detail and a visual on what I'm talking about.
Your genes get read, expressed or activated, and mutated via signalling, that is the transmission and reception of information that come from your environment and go right down into your cells and ultimately reaching your genes. These environmental signals include everything that your six senses can perceive. Examples of these signals include your thoughts and feelings like fear or love, a physical threat or loving embrace, or digested nutrients from food. These environmental signals are the primary signal the first signal you receive.
Your brain, your heart, and your gut all have nerve centres and communicate with each other and they can be thought of as the primary organs that make up your conscious and subconscious mind. They receive this primary signal from your environment and then based on your beliefs and perceptions about life they interpret and translate this primary signal into a secondary signal, and it's this secondary signal that is sent to other organs and cells in the form of hormones and neurotransmitters.
When this secondary signal is delivered to your cells it is picked up by a protein receptor in the cell membrane. Once this secondary signal is received this sets of a chain of events where a number of proteins and enzymes in the cell membrane and within the cell itself they bind to each other performing specific functions until eventually they either create a tertiary signal within the cell or they allow a tertiary signal to enter the cell through the cell membrane. This tertiary signal is the last signal that will bind to other proteins within the cell to perform a specific function.
Alright so you get a primary signal from the environment. Your conscious and subconscious mind changes that primary signal into a secondary signal. Your cells take the secondary signal in and they transform that into a tertiary signal and then there's a function that is performed in the cell.
Now if that tertiary signal is unable to perform its function because the specific protein its wanting to bind to is missing, the signal molecule will enter the nucleus of the cell where your chromosomes are. It will bind to a specific regulatory protein on one of your chromosomes and when it does this that regulatory protein releases itself from the chromosome uncovering a specific sequence of your DNA of your genetic code. This exposes the gene that codes for the missing protein. The gene is then transcribed and copied and finally converted into that missing protein. The regulatory protein returns and covers up the DNA, and the tertiary signal can now bind to this newly created protein to perform its original function. This transcription, copying, and conversion process is called gene expression, gene activation, or a gene being switched on.
Here's where it gets very interesting. If the tertiary signal is unable to perform its function due to a missing protein and it cannot locate the specific gene for that protein in your DNA, guess what happens next? The tertiary signal will activate a specific genetic engineering gene, which in turn will rewrite another gene in a different part of your DNA. Meaning the signal is now causing a genetic mutation. With the newly mutated gene now in place this tertiary signal can now activate the new gene, creating the missing protein and the signal will bind itself to the new protein and finally perform its function.
There's nothing random about these mutations at all. It's the environmental signal creating specific mutations to perform a specific function.
That may have been a lot to take in, so please watch the video for a visual detailed representation of what I just discussed.
Let me give you a real world example of how this works.
Let's say you're scared of spiders and you see a spider. Or let's say you're prone to road rage and you get cut off in traffic. Or let's say your body is sensitive to dairy, but you don't know it and you've been drinking dairy for a long time, for years and you've just had another glass of milk. Seeing the spider, getting cut off in traffic and drinking the milk are examples of a primary signal from your environment.
Since you have a belief that spiders are scary, and that bad drivers are a valid reason to get mad, and your body perceives dairy as indigestible and a possible toxin you transform the primary signal to an emotion of fear, an emotion of anger, and your body's immune system gets activated yet again – this is the secondary signal. These secondary signals, which are now a bunch of hormones and neurotransmitters like epinephrine, norepinephrine, and cortisol, are sent to your cells.
When your cells receive these secondary signals they activate proteins and enzymes that allow negative tertiary signals to enter the cell activating genes that stop growth, repair, reproduction, digestion and elimination; that cause muscle breakdown and fat storage, and your immune system to go crazy. These negative tertiary signals can also cause gene mutations and enhance cancerous cell growth.
Alright time to flip this around. We're going to change your beliefs and your perceptions. The primary signals don't change. You still see a spider, you still get cut off in traffic, and you still drink a glass of milk. But this time you love spiders, you are a calm and relaxed driver, and your body is not sensitive to dairy and can digest it without any issues.
So again the primary signals don't change, however, because you're now smiling at the spider, giving gratitude for not getting into an accident, and your body is nourished from the milk you get secondary signals like oxytocin, dopamine, serotonin, and endorphins, feel good hormones are now being received by your cells.
When your cells receive these secondary signals they activate proteins and enzymes that allow positive tertiary signals to enter the cell and activate genes that promote growth, repair, reproduction, digestion and elimination; they promote muscle-building and fat-burning, and regulate your immune system. These positive tertiary signals can also activate genes that suppress cancer growth and cause cancer cells to die.
So what is this showing you? What this is showing you is that it's not the primary signal from your environment that affects your genes. It is the secondary signal that comes from your conscious and subconscious mind that affects the tertiary signal and your genes. Whatever situation or event happens in the real world, in reality, it is you, your beliefs and your perception of that situation, of that event, that has the final say on which genes to activate and which genes to leave switched off.
It is your thoughts, your feelings, what you eat and drink, how you move, how you breathe, the toxicity of your environment, the quality of your sleep, the quality of your relationships, all of these control your genes.
Your mood, your health, your life these are the stimulus to your genes and your genes simply respond to that stimulus. If you have a sucky mood and are depressed about life then your genes will simply reflect this fact. So if you want to feel awesome and love the life you have it all begins by changing your beliefs about your life, positively changing your perceptions about life itself, which will change your behaviour and change your genes, eventually making the inside of your bodymind reflect the outside world that you positively perceive.
Now I'm not saying the goal is to think positive and live a naturally holistic healthy lifestyle 100% of the time. That's impossible. What I'm saying is when you are aware, when you are conscious of your surroundings and of what's going on around you, know that you have a choice in that moment to choose either a positive or a negative experience. I suggest you make the kind choose for yourself.
Here are three kind choices you can make to positively impact your health and to express health-boosting and life-affirming genes.
First, get rid of your ANTs – Automatic Negative Thoughts. Do this through critical thinking and questioning yourself, your beliefs, and asking yourself are your thoughts and beliefs true? For example is it true that you're worthless, or that you're not smart enough, or that no one will ever love you, or that you'll get cancer because of your genes? Really, is that true? I highly recommend doing The Work by Byron Katie. She takes you through a powerful process of inquiry that'll show you whether or not your current way of thinking is actually worth paying attention to.
Secondly, practise some form of daily meditation. Mindfulness meditation, movement mediation like Qi-gong or even walking meditation, any task that has you focused on one thing is a form of meditation. Meditation has been shown to boost your immune function, reduce stress levels and inflammation, reduce depression, and improve your mood and your outlook on life.
Third kind choice is to choose to live a holistic healthy lifestyle and you can do this by following the 7 Holistic Health Principles as I outlined in episode 30.
Eat real food
Drink natural water
Move often
Breathe properly
Purify your environment
Get quality restorative sleep and
Form positive relationships with nature, with yourself, and with others

These 7 principles bring your bodymind back into sync with the rhythm and flow of Mother Nature and these principles give happy and healing epigenetic signals to your genes.
Okay I'm going to give a quick recap on epigenetics because I really want you to get that your genes are not your destiny.
"Genes DO NOT control your biology! Your beliefs about your life control your biology."
It's your habitat and environment, your habits and behaviour, your feelings and emotions, your thoughts and beliefs that influence your genes.
It is your beliefs that change the biochemistry of your blood and your blood carries the signals sent to your cells, and ultimately these signals determine the expression of your genes.
Perceive love and you get feel good hormones in your blood, sending positive signals to your cells where they read and express healthy genes.
Perceive fear and you get stress hormones in your blood, sending negative signals to your cells where they ignore healthy genes and may read and express disease-promoting genes.
Dr Joseph Mercola creator of the number one natural health website mercola.com says:
"Epigenetics shatters the idea that you are a victim of your genes, and shows that you have tremendous power to shape and direct your physical health."
Meaning the power to live an awesome happy and healthy life lies within you. Take ownership and responsibility for your thoughts and your beliefs about life and you will no longer be the victim, but the victor in the beautiful story that is your wonderful life.
Links and Resources

Please leave a 5-s tar iTunes review for the Whole Guidance Podcast
Podcast: Play in new window | Download
Subscribe: iTunes | Stitcher Radio | Android | RSS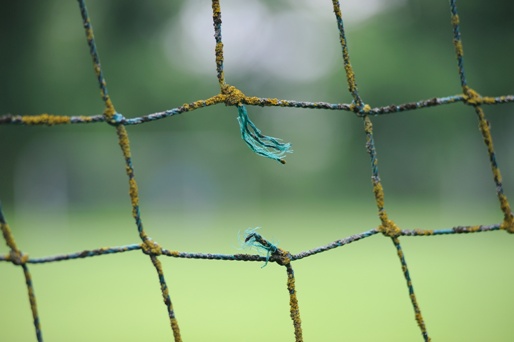 Podcast: Play in new window | Download
In this podcast I'll be exploring Leaky Gut Syndrome:
I'll explain how a leaky gut can lead to chronic disease
I'll talk about what causes a leaky gut
Finally, I'll give you 5 steps to healing and sealing a leaky gut

CLICK HERE TO LEARN WHAT ARE THE BEST HEALING FOODS FOR YOUR GUT
Hippocrates was an ancient Greek physician and considered the father of western medicine, although I'm sure he'd be quite upset at the current health-care system and medical model we use today, which is really a disease-care model, but anyways… Hippocrates said:
"All disease begins in the gut."
And he is absolutely 100% correct and let me explain how. And by the way when I say gut I'm talking about the small and large intestines in your body.
Your entire alimentary canal, your entire digestive system is one long tube that begins in your mouth hole and ends in your south hole so anything you put in your mouth and swallow is still technically outside of your body. If it gets digested and absorbed into your bloodstream then it's inside your body, but if what you swallow gets eliminated then it technically was never in your body. That's not to say it won't affect your body only that the effect will be minimal compared to if what you ate did get into your bloodstream.
Now your gut performs many functions in your body besides digestion and elimination and its primary role is to act as a barrier controlling what's allowed in and what stays out of your body. Nutrients are allowed into your body and unwanted unknown foreign materials are kept outside of your body. So it's similar to a mosquito net. It allows oxygen in while keeping mosquitoes out. When this barrier becomes compromised and unregulated or when this mosquito net gets punctured and has tears in it this is called leaky gut syndrome.
When you have a leaky gut unwanted unknown foreign materials get into your bloodstream and then all hell begins to break loose in other parts of your body. When undigested food particles, pathogens, toxins, and other irritants that usually get eliminated find their way into your body, into your bloodstream your immune system gets activated and this causes an inflammatory and stress response at whatever site the foreign material settles in. The longer this inflammation and stress goes on the higher your chance of getting a chronic disease.
For example, if you have had leaky gut for a while and unwanted material settles in your joints you may get rheumatoid arthritis. If they settle in your arteries your chance of having a heart attack or stroke skyrockets. If this foreign matter settles in your thyroid you may experience hyper or hypothyroid issues. If they settle under your skin you may get rashes, eczema, or acne. If they settle in your brain your ability to focus and think clearly may reduce dramatically giving you brain fog. If this foreign material stays in your gut you may experience digestive issues like bloating and foul-smelling gas that can eventually lead to Crohn's or coeliac disease. And if these non-nutrient substances don't settle anywhere in particular this chronic low-level inflammatory and stress response will cause your hormones and your neurotransmitters to get out of balance with either too much or not enough being produced causing body composition problems (fat gain or muscle loss), reproductive issues (infertility), energy imbalances (feeling tired or fatigued), and mood disorders (depression).
Not only does bad stuff get into your bloodstream with a leaky gut, but because your gut wall is damaged you're no longer able to absorb the full amount of nutrients, minerals, and vitamins from the food that you're eating and this leads to nutrient deficiencies. This malabsorption of nutrients causes your body to start cannibalising itself in order to meet its own nutrient requirements. So if you're not absorbing enough calcium your bones will begin to breakdown. If you're not absorbing enough protein your body will get this protein from your muscles. Not absorbing enough natural fats? Say goodbye to proper brain function. And if you're not absorbing enough vitamin A your cells will no longer form and grow properly causing dysfunction of many of your bodily systems.
So having a leaky gut is a serious problem with serious health consequences and it's not limited to your gut. Your entire body is fair game.
"If you're experiencing health symptoms of any kind there's a 99.9999% chance that your gut is leaky."
Your skin is a dozen cell layers thick and you can see the layers of your skin when you get a cut or you scrape yourself. The mucous lining of your gut, also known as your gut wall, is only one cell thick or should I say one cell thin. The cells that make up your gut wall are called enterocytes. This single layer of enterocytes makes it easy to absorb and transport nutrients into your bloodstream, but this also makes your gut very easy to damage.
Your gut wall isn't smooth, but is made up of very tiny finger-like projections called villi that stick out increasing the surface area of your digestive system and this makes it easier to break down food and absorb more nutrients. Villi are connected to each other at their base by tight junctions and these tight junctions can open slightly to let certain nutrients in, but they remain closed when there's foreign material around like undigested food particles, toxins, and pathogens.
There are certain substances, however, that can cause these tight junctions to open even in the presence of foreign material. There are even more substances that can cause direct physical damage to your single-celled gut wall. The term leaky gut syndrome comes from the fact that these tight junctions are opened and your gut wall is damaged. The technical term for this is intestinal hyperpermeability.
The unwarranted opening of these junctions and damage to your gut wall is caused by many many things and a variety of factors including:
Anti-nutrients like gluten, lectins, saponins, and phytates
Industrial seed oils aka vegetable oils
Grains
Instant coffee
Pasteurised dairy
Processed and refined sugar
Foods your body is intolerant and sensitive to
Nutrient deficiencies
Inorganic foods raised with inorganic fertilisers and pesticides
Tap water and water that is deficient in minerals
Alcohol
Artificial sweeteners
Artificial colourings, preservatives, additives, thickeners, emulsifiers, bulking agents, flavourings, and texturants
Synthetic vitamins
Parasitic infections
Dysbiosis, which is not an infection, but simply having more pathogens than probiotics in your gut
Environmental toxins including personal and homecare products
Lack of exposure to the sun, to bare skin on the Earth, and to time in nature
Pharmaceutical drugs like antibiotics, anti-inflammatories, acid-blockers, and pain-killers
Caesarean birth or being born via C-section
Sedentary lifestyle
Lack of quality restorative sleep
Chronic stress and
Chronic inflammation

So how do you seal and heal your leaky gut? How do you prevent those tight junctions between your villi from opening when they shouldn't and how do you repair the damage to the enterocytes the cells of your gut wall?
Here are five steps to healing a leaky gut.
First things first – Redefine your dream for healing.
Without a big enough why, a big enough reason to keep you moving forward you will end up stressed out about the whole healing process. If you stress about how difficult it's going to be for example to stop eating bread or cheese or having to buy plant-based organic deodorant and homecare products then forget about moving onto the next steps. This stress about changing and healing is just as bad as continuing to eat gluten or drink alcohol. You need to create a dream that matters, a dream that will inspire you to make change happen, to make change stick, and to make healing feel less of a burden and more of a passion, more of a right like you deserve this. Checkout episode 14 for more details about how to build your dream.
Second step – Remove all possible gut irritants.
This includes everything in the list I gave you earlier. Well as much of it as you can handle without stressing out about it. Hopefully your dream keeps your stress levels or your perception of stress in check. Even if you do find yourself feeling a bit stressed about this step you can always practise meditation and movement practises like Qi-gong to help reduce the amount of perceived stress you're experiencing.
Step three – Refeed your body with holistic nutrition.
This isn't just about eating real food. This also includes drinking natural water, moving often, breathing correctly, getting quality restorative sleep, and engaging in loving relationships. When it comes to food to heal your gut though you can't go past:
Bone broth
Fermented foods like raw milk kefir and sauerkraut
Fatty fish like salmon and sardines, and
Eating more natural animal and fruit fats

Fourth step – Repair your gut with smart supplementation.
You could heal your gut naturally without the use of supplements, but strategic use of supplements will help support and boost your body's own innate healing abilities increasing your chances for success. The enterocytes that make up your gut wall, these guys love to feed on an amino acid glutamine and you can get glutamine in real foods like bone broth, but you can also find it as a supplement powder called l-glutamine. Digestive enzymes are a fantastic way to supplement your body's digestive system and will ensure the proper digestion and absorption of nutrients. Aloe vera juice and deglycyrrhizinated licorice or DGL are two very potent plant-based gut-healers. High quality fish and krill oil with their anti-inflammatory omega-3 fatty acids will also help your gut heal. Lastly, a probiotic supplement preferably containing soil-based microorganisms will help bring your gut microbiome back into balance.
Fifth and final step – Remember to laugh.
There's an age-old saying:
"Laughter is the best medicine."
A real hard laugh boosts your immune system and lowers your levels of the stress hormone cortisol for at least a day so be sure to watch something funny, go to a comedy show, or do some laughing yoga. Yeah, you heard right, laughing yoga. I'll put a link in the blog post for this episode to a video showing what laughing yoga is all about. It's actually quite funny, obviously. Also I'll put a link to the Chewbacca Mom viral video. It's a video I've come across recently and it made me laugh pretty hard the first time I saw it.
Here are a couple of books to help you on your gut healing journey. How to Eat, Move and Be Healthy! by Paul Chek covers how to heal holistically. Gut and Psychology Syndrome by Dr Natasha Campbell-McBride gives you the GAPs Protocol and this goes deeper into gut healing and is a great option for those with severely damaged guts.
I'll leave you with this thought. Life is short. Don't live life so seriously. The time it's going to take to heal your gut will be long though. So take the time now to heal your gut so you can enjoy yourself later and have more fun before your time is up.
Links and Resources

Please leave a 5-star iTunes review for the Whole Guidance Podcast
Podcast: Play in new window | Download
Subscribe: iTunes | Stitcher Radio | Android | RSS
Podcast: Play in new window | Download
In this podcast I'll be exploring Juicing and Blending:
I'll explain why consuming juices and smoothies are important for happiness and health
I'll talk about the differences and the pros and cons between juicing and blending vegetables and fruits
Finally, I'll share tips on how to turn your juices and smoothies into a healing elixir

CLICK HERE TO LEARN WHAT ARE THE BEST FOODS TO GET YOU LEAN
Everyone knows that vegetables and fruits are packed-full of phytonutrients, plant chemicals that have powerful medicinal and healing effects in your body. Plant power fuels and nourishes animal life on this planet. Without the antioxidant, anti-inflammatory, antimicrobial, and immune-boosting benefits you get from consuming plant matter it becomes very difficult, but not impossible, just hard to give your body the nutritional, energetical, and informational support it needs to thrive.
Unless you live in the North and South poles where you're exposed to cold with its own unique healing powers and are consuming a lot of nutritionally dense rich blubberous animal fats and their offal then plant foods are going to be a necessity in your diet.
Juicing and blending your vegetables and fruits into juices and smoothies are an excellent and simple way to get more plant medicine into your diet.
When you juice you're making juices and when you blend you're making smoothies. Juicing is very different to blending, which makes juices very different to smoothies.
Plants are made up of mostly water much like your own body and also a carbohydrate known as fibre. Fibre is indigestible by your body's digestive system. This fibre though it is the perfect food for the trillions of microorganisms that live in your gut, in your digestive tract and your gut microbiome plays a huge role in your digestion and in keeping your immune system running optimally.
Fibre is the difference between juicing vegetables and fruits into juices verses blending them into smoothies. When you juice, using a juicer obviously, what you're doing is separating the fibrous plant material from the water and this water contains a majority of the phytonutrients. This leaves you with a very watery drink and a lot of fibre leftover. When you blend, using a blender obviously, what you're doing here is pulverising, chopping, mashing 100% of the plant material fibre and all leaving you with a thick drink.
There are benefits and drawbacks to both juicing and blending.
The primary benefit to having juices and smoothies is that they are a very simple, nutritious and delicious way to increase your consumption of vegetables. Not everyone can manage to eat 3 to 9 cups of vegetables a day, but you can easily get 3 cups of a variety of vegetables in one juice or smoothie.
For example in my green smoothie that I have for dinner most nights I put in a quarter cup of parsley. You have probably seen a tiny pinch of parsley used mainly as a garnish and sure that tiny amount tastes okay, but can you imagine eating 4 tablespoons worth of chopped parsley? Maybe spread out evenly over a day, but for me I like getting my parsley dose in one hit and it's so much easier and tastier mixed into a smoothie.
Now the main benefit to juicing and drinking juices is that they are an easily digested and quickly absorbed source of nutrition and energy. For people with digestive issues, energy issues, and for those who are severely malnourished drinking green juices will be easier on your body allowing your body to absorb more of the nutrients in that juice. It takes about 20 minutes for a juice to be fully digested and absorbed compared to a few hours for a full-blown meal.
Also because your body doesn't need to spend a lot of energy digesting your juice it will have more energy that can be used elsewhere such as for repairing damaged tissues, increasing detoxification processes, and producing more neurotransmitters and sex hormones.
The thing is the main benefit to juicing, easy digestion and quick absorption, is also one of its drawbacks. But this all depends on what you're actually juicing. Fruit juices are not healing drinks like green juices are. This is because of the high amount of fruit sugars present in fruits. Remember juicing extracts the water and the nutrients and separates them from the fibre and fibre helps slow down the release of sugar from your gut into your bloodstream. Without the fibre in the juice that sugar is going to hit your system very quick and very hard causing a massive insulin response which is something you don't want to happen on a regular basis. Listen to the previous podcast I did on the blood sugar rollercoaster for more info on that.
Now you may be thinking to yourself, but it's natural sugar from real food. Whether sugar is found naturally in real food or refined and added by the spoonful once sugar hits your digestive tract your body doesn't know the difference. Sugar is sugar. Except if there's fibre present then your body and your gut microorganisms will deal with that sugar differently. Not just fibre, but fats and acids help with this as well, but I'll talk more about those later. This is why eating fruits in their whole intact form is a lot better for you than fruit juices and it doesn't matter if the juices are bought from the shop or made fresh at home. Sugar without fibre is processed sugar to your body.
The other downside to drinking juices is that you cannot extract all the water and nutrients bound to the fibre. Even with the slowest spinning masticating juicers you will always be missing out on nutrients when you juice.
Final drawback to juicing I'll mention is when you're using a centrifugal juicer, one that spins at high-speed in the thousands of RPMs or revolutions per minute, a centrifugal juicer will suck in more oxygen which creates more oxidation or damage to the nutrients. Not only do high-speed juicers cause damage, but they also do not extract as much juice as slow masticating juicers do. Even if you do use a masticating juicer that can spin as low as 65 RPMs, as I talked about before you will not be able to extract all the water and nutrients from the fibre.
Moving onto smoothies.
The good thing about smoothies, besides being a simple way to increase your vegetable consumption, is that you are eating the whole food, the entire vegetable and fruit meaning you get the fibre, the nutrients, the water, the whole deal. You are not missing out on anything that may be lost when you juice. This means that even if you do add some fruit to your blended smoothies the release of sugar into your bloodstream will be a lot slower than fruit that's been juiced.
There is a similar drawback to blending just as there is in juicing if your smoothie is made up mostly or 100% of fruit. For people with metabolic disorders meaning they are unable to digest and metabolise sugar properly due to hormonal imbalances, a fruit smoothie will be doing more harm than healing and can be just as bad as a fruit juice.
Last downside to blending again similar to juicing is that these blenders spin at super high speeds that will cause damage both physically by the blades and oxidatively by sucking in more oxygen.
Alright so how do you make healing juices and smoothies?
First things first – you got to reduce the sugar hit. When designing a juice or smoothie for healing, obviously you don't want to add any additional sweeteners artificial or natural including maple syrup and honey due to sugars ability to upset your hormonal rhythms and to suppress your immune system.
When it comes to juices you want to be drinking healing green juices with little to no fruit added. I like using kale, cucumber, celery, and some ginger as a base for all my green juices. From here you can add whatever else you like. I recommend adding in some herbs as pound for pound herbs are more nutritionally dense than their larger plant cousins.
The only fruits I recommend for juicing are lemons, limes, kiwifruit, and a green apple. The acidity in lemon and lime help with your digestion and blood sugar balance. The gelatinous nature and compounds in kiwi also help with digestion and green apples are a bit of a compromise when it comes to taste. If you find green juices too bitter then adding one green apple including the apple seeds, especially the apple seeds, can help make the juice sweeter without being too heavy in fruit sugars, with the added bonus of having the low dose of cyanide that come from the apple seeds. No this cyanide isn't going to kill you, but it's a great cancer regulator. By that I mean cancer cells love sugar. So when you eat your juice (yes I said eat, not drink) a lot of the sugars will be picked up by cancer cells. The cyanide will piggyback on this metabolism and will also be taken up by those cancerous cells causing them to do what mainstream medicine fails to do – the cyanide causes cancerous cells to die.
Okay other vegetables to improve on taste while at the same time improve healing are carrots, beetroot, and orange kumara or orange sweet potato. The cool thing about the sweet potato is not only does it give you a bunch of beta-carotene and a touch of sweetness, but it also gives the juice a creamy texture. If a spoonful of sugar helps the medicine go down, then a bit of lemon juice and sweet potato helps the green juice go down, no doubt about it.
To help lower the glycaemic response, the rate at which sugar gets released into your bloodstream, you can mix in some raw unfiltered apple cider vinegar with the mother. This means apple cider vinegar that hasn't been pasteurised and that looks murky. The bottle should not be clear looking. You should see the mother, which is a collection of friendly bacteria and other beneficial compounds, you should see the mother at the bottom of the bottle so be sure to shake it up before mixing into your juice.
Another thing you want to do when consuming green juices is to eat some fat with your juice. I recommend eating a spoonful of coconut oil or extra-virgin olive oil right before or right after your juice. There are a lot of fat-soluble micronutrients in vegetables and they need fat to be absorbed during digestion. So by eating some fat with your juice you can increase the amount of nutrients your body absorbs and assimilates.
Final tip for designing a very healing juice is that you must use a slow masticating horizontal juicer. A high-speed juicer is destroying a majority of the nutrients wasting a lot of that precious plant medicine. A vertical masticating juicer is much better and does more than just juice. It can make nut milks and sorbets as well. The difference between a vertical and horizontal juicer is that while the vertical is better for getting more juice out of fruits it doesn't do a good job of extracting water and nutrients from non-starchy vegetables, especially green leafy vegetables. Now a horizontal masticating juicer can also make nut milks and sorbets like the vertical one and it is the best juicer for healing as it gets more medicine out of vegetables. If you have the cash go for a juicer with twin juicing abilities to get more out of your vegetables. Or you can simply put the fibre or leftover pulp back into your juicer a second time to get even more medicine out of the plants.
I do have a tip relating to juicing, but not to do with the juice itself. The pulp, the fibre that's leftover, don't toss this in the trash. Use it in your compost for your garden or dehydrate the fibre to make healthy crackers.
Remember the base of the green juice I mentioned earlier and play around and make your own recipes from there.
When it comes to healing green smoothies similar guidelines apply.
I use as a liquid base for all my green smoothies one cup of water, a pinch of sea salt, a tablespoon of apple cider vinegar or lemon juice, and a tablespoon of extra-virgin coconut oil. You can use any healthful animal or fruit fat you like and any liquid you like so long as there's no added sweeteners and chemicals.
Coconut milk and unsweetened almond milk are okay substitutes for water, but even better than water (yes better than water if you can tolerate dairy that is) is raw yoghurt, specifically raw milk kefir. This gives your body more beneficial microorganisms or probiotics. But wait there's more and something even better than water and kefir for healing (if you tolerate monosodium glutamate or MSG that is) and that's bone broth made from bones from happy and healthy animals free to roam outdoors and eating their natural species appropriate diet.
"A good broth can raise the dead"
Is a South American proverb and by using bone broth in your healing green smoothie you will increase your body's innate ability to heal exponentially. If you don't have any bone broth handy you can always add a tablespoon or two of gelatine or collagen which have similar health benefits to bone broth including repairing your gut and improving joint and skin health.
You can add whatever non-starchy green-leafy cruciferous coloured sulphurous vegetables you want to your smoothie, but when it comes to fruit I would stick to berries and the juice of lemons or limes to keep your smoothie a healing drink. Celery I include as a base in all of my green smoothies. Celery helps normalise blood pressure and aids with digestion. Adding in herbs and spices is a must for the best tasting and healing green smoothie. Parsley and cinnamon are my go to herb and spice. Parsley is a great blood purifier and it reduces body odour and cinnamon will improve overall flavour and help stabilise blood sugar levels.
Oh and when I say green here, in terms of green juice or green smoothie, I don't just mean literally green, I also mean a high vegetable low fruit drink. So even if your juice or smoothie isn't the colour green it's green in my book if there's not high amounts of fruit and sugar in it.
A couple of taste and healing combinations I've found too good to be true when it comes to smoothies are avocado, a tiny amount of red onion, and coriander aka cilantro aka Chinese parsley. Think a guacamole drink. Also raw cacao powder with mint leaves. Yep a mint chocolate drink and when you add in an avocado to your mint chocolate you get a mint chocolate mousse. Mmm hmm, tasty!
Another taste enhancer, well really a texture enhancer is to add cacao nibs or coconut flakes to your smoothie near the end of blending to give it some crunch or sprinkle some crushed nuts or seeds on top of your drink after blending. And by the way peanuts are legumes, not nuts.
One final blending tip is to add a quarter to half a teaspoon of powdered vitamin C to your smoothie. This acts as an antioxidant and protects against oxidative damage that happens when you blend at high-speeds. Also it gives a little bit of tang to your smoothie.
If you really cannot do without fruits or starchy vegetables in your green drinks then you can still make these healing drinks by consuming them post workout. Your muscle cells are more sensitive to insulin after intense exercise so by timing the intake of your sweet green drink after a workout you reduce the impact the sugar will have on your body.
Final overall tip and this is an absolute requirement when it comes to turning a typical green drink into a healing elixir and I mentioned this earlier and that is you must eat your juice or smoothie, not drink it. Meaning you must chew the watery or thick liquid in your mouth for a few seconds, get your digestive enzyme containing saliva all up in that drink before you swallow. Chewing is one of the early stages of digestion, which I talked about back in episode 9, and without this crucial step you're literally wasting most of the beneficial plant medicine in your drink as your body will quickly eliminate whatever isn't covered in your digestive enzymes when it hits your digestive tract. Chewing your green drink will turn it into a more potent healing elixir. So no straws please. Drink it straight from the mug or cup.
I'll put a couple of links to a juicer and blender I recommend in the blog post for this episode.
Look there's no limits to how you make your juice or smoothie really. It's up to you. Whatever floats your boat and makes your taste buds sing. However, there are limits to making your green drink a healing drink.
So remember keep the sugar low, add in some animal or fruit fats, move before you eat, and above all else listen to your body.
"If your green drink makes you feel stink or look green or pink, it's time to rethink your green drink."
Okay so which is better for healing? Juicing or blending? Well it depends on what you put in your drink, and also how and when you eat it.
Links and Resources

Please leave a 5-star iTunes review for the Whole Guidance Podcast
Podcast: Play in new window | Download
Subscribe: iTunes | Stitcher Radio | Android | RSS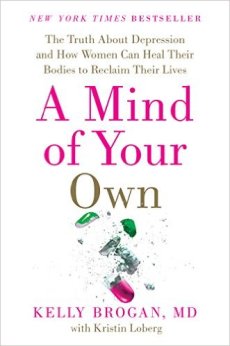 A Mind of Your Own – Kelly Brogan, MD
(Buy from Amazon; Buy from The Book Depository)
New York Times bestseller
Named one of the top health and wellness books for 2016 by MindBodyGreen
Depression is not a disease. It is a symptom.
Recent years have seen a shocking increase in antidepressant use the world over, with 1 in 4 women starting their day with medication. These drugs have steadily become the panacea for everything from grief, irritability, panic attacks, to insomnia, PMS, and stress.  But the truth is, what women really need can't be found at a pharmacy.
According to Dr. Kelly Brogan, antidepressants not only overpromise and underdeliver, but their use may permanently disable the body's self-healing potential. We need a new paradigm: The best way to heal the mind is to heal the whole body.
In this groundbreaking, science-based and holistic approach, Dr. Brogan shatters the mythology conventional medicine has built around the causes and treatment of depression. Based on her expert interpretation of published medical findings, combined with years of experience from her clinical practice, Dr. Brogan illuminates the true cause of depression: it is not simply a chemical imbalance, but a lifestyle crisis that demands a reset. It is a signal that the interconnected systems in the body are out of balance – from blood sugar, to gut health, to thyroid function– and inflammation is at the root.
A Mind of Your Own offers an achievable, step-by-step 30-day action plan—including powerful dietary interventions, targeted nutrient support, detoxification, sleep, and stress reframing techniques—women can use to heal their bodies, alleviate inflammation, and feel like themselves again without a single prescription.
Bold, brave, and revolutionary, A Mind of Your Own takes readers on a journey of self-empowerment for radical transformation that goes far beyond symptom relief.
Disclaimer: This page contains affiliate links that may provide monetary compensation to help support the Whole Guidance Vision of Creating a Happy and Healthy Planet should you make a purchase. We very much appreciate and thank you for your support.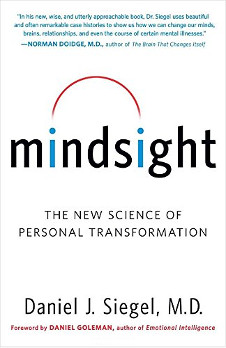 Mindsight – Daniel J. Siegel MD
(Buy from Amazon; Buy from The Book Depository)
This groundbreaking book, from one of the global innovators in the integration of brain science with psychotherapy, offers an extraordinary guide to the practice of "mindsight," the potent skill that is the basis for both emotional and social intelligence. From anxiety to depression and feelings of shame and inadequacy, from mood swings to addictions, OCD, and traumatic memories, most of us have a mental "trap" that causes recurring conflict in our lives and relationships. Daniel J. Siegel, M.D., a clinical professor of psychiatry at the UCLA School of Medicine and co-director of the UCLA Mindful Awareness Research Center, shows us how to use mindsight to escape these traps. Through his synthesis of a broad range of scientific research with applications to everyday life, Dr. Siegel has developed novel approaches that have helped hundreds of patients free themselves from obstacles blocking their happiness. By cultivating mindsight, all of us can effect positive, lasting changes in our brains—and our lives. A book as inspiring as it is profound, Mindsight can help us master our emotions, heal our relationships, and reach our fullest potential.
Disclaimer: This page contains affiliate links that may provide monetary compensation to help support the Whole Guidance Vision of Creating a Happy and Healthy Planet should you make a purchase. We very much appreciate and thank you for your support.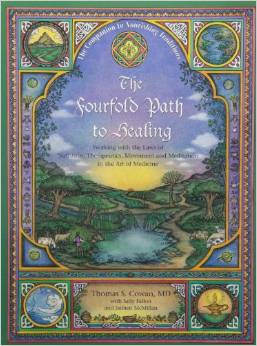 The Fourfold Path to Healing – Thomas S. Cowan MD, Sally Fallon, Jaimen McMillan
(Buy from Amazon; Buy from The Book Depository)
The Fourfold Path to Healing merges the wisdom of traditional societies, the most modern findings of western medicine and the esoteric teaching of the ancients. The fourfold approach includes: Nutrition using nutrient-dense traditional foods; therapeutics through a wide range of nontoxic remedies; Movement to heal and strengthen the emotions; and meditation to develop your powers of objective thought.
Disclaimer: This page contains affiliate links that may provide monetary compensation to help support the Whole Guidance Vision of Creating a Happy and Healthy Planet should you make a purchase. We very much appreciate and thank you for your support.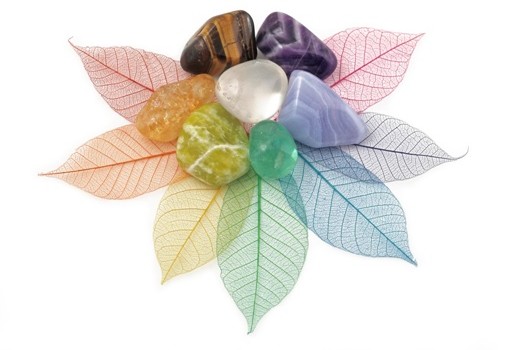 Podcast: Play in new window | Download
In this podcast I'll be exploring the 7 Principles of Holistic Health:
I'll explain the importance of having a holistic perspective on health
I'll talk about each of the 7 Holistic Health Principles
Finally I'll share a few resources on how to integrate these principles into your life

CLICK HERE TO LEARN WHAT ARE THE BEST FOODS TO GET YOU LEAN
Modern western culture would have you believe that your health issues are not related to your lifestyle and that there's a single pill for every single ill. Meaning if you want to get rid of your health symptoms then you must take a specific type of pharmaceutical drug or medication that targets that specific symptom. This is a reductionist approach meaning it reduces your body and health issues to isolated parts and disconnected organs where the focus is on treating the symptom and disease wherever it shows up.
Now there are many problems with this kind of thinking. First of all it misses the wholeness of your entire body, which is an integrated interconnected system of systems. Your body is not a collection of parts strung together, your body are the parts that make up the whole. Your back, for example, includes your back muscles that cover your spine and are covered by your skin and your back muscles are also connected to nerves that are connected to internal organs. So when you experience back pain all of these your muscle, bone, skin, organs, and your central nervous system all of these together create the sensation of pain. Now how exactly one could isolate back pain to be caused by one single thing is beyond me, which brings us to another problem with a reductionist view that focuses only on treating symptoms – it misses the root cause of the problem.
Symptoms are just the tip of the iceberg when it comes to your health issues and a collection of symptoms create larger and larger tips called diseases. Now one symptom or disease could be caused by many different factors, hidden from your view. Let's say you had a headache. Is your headache caused by a lack of sleep, exposure to a toxin, a stressful relationship, poor breathing patterns, being dehydrated, too much sitting, food sensitivities, eating too much sugar, not eating enough fibre, high perceived stress levels, having no clear direction in life, or just not enough sunshine? It could be any of these. Or, if western medicine and pharmaceutical companies would have you believe, is your headache due to a pain medication deficiency? I mean is your body missing out on its daily dose of a pharmaceutical drug? I don't think so.
This is exactly why so many people who follow the western medical model don't heal in the long-term. For example those with cancer who undergo surgery, radiation, or chemo, all of which will do a good job of removing all signs of cancerous tissue, these people will inevitably get diagnosed with cancer once again later on in life and this second cancer is usually more aggressive than the first and it can show up in a totally different area of the body.
Because treating the symptom or disease only focuses on the tip of the iceberg. You must look beneath the water to see what's really going on and what's at the root cause of the problem and you can do this by looking at your health through a holistic lens or framework.
The 7 Holistic Health Principles I'm about to go through is a framework that you can follow in order to not only treat sickness and disease, but to also prevent serious chronic health issues from showing up in the first place. By using these seven principles as your health guides you will realise a happy and healthy life of purpose, no doubt about it.
The 7 Holistic Health Principles are:
Moon
Ether
Air
Water
Fire
Earth, and
Sun

So let me explain a bit more about each one.
The Moon principle refers to rest and recovery. Now all of these principles are critically important to living a happy and healthy life, but there is a reason for the order I'm giving you here and the Moon principle will give you the biggest results bang for your effort buck when it comes to improving all areas of your health and your life. Rest includes, but is not limited to, sleep, relaxation, getting a soothing massage, meditation, anything that calms your body and clears your mind and that connects you to your true self and brings you back to your fully energised and awesome way of being is part of the Moon principle.
The Ether principle refers to space and is all about your environment or a better way to put it your habitat. This includes your home, your bedroom, your workplace, your commute and how you travel to all of these areas as well as your social circle of influence. The idea behind the Ether principle is to find out how a space is affecting and influencing your bodymind, so focusing on how toxic an environment is and how toxic social influencers are like people, marketing, news and media.
The Air principle is about breath and getting enough clean, filtered natural oxygen into your cells to nourish and energise you, and you do this by making sure your space is clear of pollutants as you practise proper breathing technique.
The Water principle is similar to the Air principle in terms of making sure that you're getting clean, filtered natural water and drinking enough of it often to meet your needs. Remember your body is about 70% water so you want to source and drink the best water available to you as much as possible.
The Fire principle refers to movement. I'm not just talking about exercise here where you plan to do specific movement patterns, but also non-exercise unplanned movement activities with walking being the best and simplest form of movement. Look at a fire and it dances and moves and shifts and never looks the same twice, so the main point of this principle is to break up long periods of being in a fixed position and changing your body position in space as often as possible and having at least one formal weight and one formal cardio exercise training routine per week.
Ahh the Earth principle, my favourite one, because it's about nutrition, food, and digestion. You want to be eating organic foods high in nutrition and easy on your digestion. Organic here simply means food from Mother Nature's bounty. It is natural, real, wholesome, living, energised, nutritionally dense, life-affirming, and loved. Eat whole single ingredient high quality foods as close to their natural state as possible. Then personally process, refine, preserve, store, cook, or add anything organic you would like to your food.
The final Holistic Health Principle is the most important one of all. Yes I saved the best for last. The Sun principle is about loving and living life. It's about your mindset and how you see things. The main focus of the Sun principle is connection and how you connect with your self, to other people, and to Mother Nature as well as every other living and non-living thing in the universe. This principle is based around the meme or the idea "I-We-All" where you learn to love your self first, the 'I', which then allows you to open up more and to love others and have better relationships, the 'We', and then finally waking you up to loving everything in the universe, the 'All'. May sound a bit intense for some, but it's not really. I find this principle the most exciting and interesting one of them all. This principle is the perfect guide for those of you that are lost or confused, you don't know your purpose or why you're here.
So those are the 7 Holistic Health Principles that will guide you toward a life of happiness, health, and purpose.
Now in the Whole Guidance podcast archives you will find episodes dedicated to each of these principles.
Regarding the Moon principle listen to episode 5 on how to get quality restorative sleep.
For the Ether principle I recommend listening to episode 12 on detoxification and how to swap out toxic chemical products for natural organic ones.
Episode 4 is all about breathing and will help you with the Air principle.
Episode 6 is all about water and will help you with the Water principle.
I talk about nutritious movement which relates to the Fire principle in episode 10 so check that one out.
For the Earth principle I dedicated three podcasts to nutrition, food, and digestion respectively and those are episodes 7, 8, and 9.
Now for the Sun principle there's actually a few Whole Guidance podcast episodes you can checkout as it's quite a big and important principle to grasp. The big main five episodes I recommend for help with the Sun principle are episodes 2 about gratitude, 3 about perceived stress, 11 about connection, 14 an extremely vital and essential episode about dream building, and episode 15 about seeking balance in your life. Other episodes worth listening to include episodes 20, 25, and 26 all about choice, anger, happiness, and fear.
Of course if you've listened to all of these already then congratulate yourself you're ahead of the game.
As a society we have lost our way and become disconnected from who we are. You have been told for far too long by the media and by other people in your life that your natural instincts are wrong and that you should be doing things a certain way. This can make these 7 Holistic Health Principles seem like a lot to take in and a lot of work to do, but I assure you they will come as second nature to you over time.
I'll summarise each of the 7 Holistic Health Principles in a few words:
Get quality sleep
Remove toxins from your space
Breathe correctly
Keep hydrated
Stay active throughout the day
Eat real food
Connect with, relate to, and love all things, especially your self

When your body receives all of the above it will heal naturally without the need for medication, drugs, and other pharmaceutical interventions.
I'll leave you with this thought. Think about who are you, what type of person are you without your health?
This quote from Herophilus an ancient Greek doctor says it all for me.
"When health is absent, wisdom cannot reveal itself, art cannot manifest, strength cannot fight, wealth becomes useless, and intelligence cannot be applied."
So let these 7 principles guide you toward health, wisdom, art, strength, wealth, and intelligence.
There is one book that incorporates all of these principles pretty nicely and that book is by Holistic Health Practitioner Paul Chek and it's called How to Eat, Move and Be Healthy! I highly recommend it. If you were to follow this book and these 7 principles for 12 months, one year, it will set you up for happiness and health for the rest of your life.
Links and Resources

Please leave a 5-star iTunes review for the Whole Guidance Podcast
Podcast: Play in new window | Download
Subscribe: iTunes | Stitcher Radio | Android | RSS