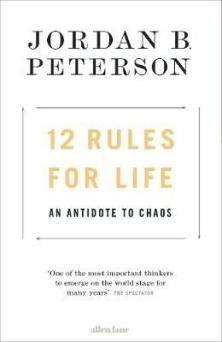 12 Rules for Life – Jordan B. Peterson
(Buy from Amazon; Buy from The Book Depository)
What does everyone in the modern world need to know? Renowned psychologist Jordan B. Peterson's answer to this most difficult of questions uniquely combines the hard-won truths of ancient tradition with the stunning revelations of cutting-edge scientific research.
Humorous, surprising and informative, Dr. Peterson tells us why skateboarding boys and girls must be left alone, what terrible fate awaits those who criticize too easily, and why you should always pet a cat when you meet one on the street.
What does the nervous system of the lowly lobster have to tell us about standing up straight (with our shoulders back) and about success in life? Why did ancient Egyptians worship the capacity to pay careful attention as the highest of gods? What dreadful paths do people tread when they become resentful, arrogant and vengeful? Dr. Peterson journeys broadly, discussing discipline, freedom, adventure and responsibility, distilling the world's wisdom into 12 practical and profound rules for life. 12 Rules for Life shatters the modern commonplaces of science, faith and human nature, while transforming and ennobling the mind and spirit of its readers.
Disclaimer: This page contains affiliate links that may provide monetary compensation to help support the Whole Guidance Vision of Creating a Happy and Healthy Planet should you make a purchase. We very much appreciate and thank you for your support.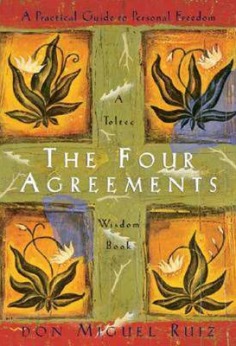 The Four Agreements – Don Miguel Ruiz
(Buy from Amazon; Buy from The Book Depository)
In The Four Agreements, bestselling author Don Miguel Ruiz reveals the source of self-limiting beliefs that rob us of joy and create needless suffering. Based on ancient Toltec wisdom, The Four Agreements offer a powerful code of conduct that can rapidly transform our lives to a new experience of freedom, true happiness, and love.
A New York Times bestseller for over 8 years
Over 6 million copies sold in the U.S.
Translated into 40 languages worldwide
Disclaimer: This page contains affiliate links that may provide monetary compensation to help support the Whole Guidance Vision of Creating a Happy and Healthy Planet should you make a purchase. We very much appreciate and thank you for your support.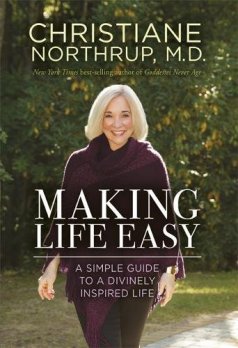 Making Life Easy – Christiane Northrup MD
(Buy from Amazon; Buy from The Book Depository)
You know Dr. Christiane Northrup as the best-selling author of books such as Women's Bodies, Women's Wisdom and The Wisdom of Menopause—a beloved and trusted expert on everything that can go right with the female body. Now she brings her wisdom and insight to illuminate the mind, soul, and spirit as well.
In this joyfully encouraging new book—as useful for men as it is for women—Dr. Northrup explores the essential truth that has guided her ever since medical school: our bodies, minds, and souls are profoundly intertwined. Making life flow with ease, and truly feeling your best, is about far more than physical health; it's also about having a healthy emotional life and a robust spiritual life. When you view your physical well-being in isolation, life can become a constant battle to make your body "behave." When you acknowledge the deep connection between your beliefs and your biology and start to tune in to the Divine part of yourself, it's a whole new ballgame—and the first step in truly making your life easy.
Take charge of your well-being as you learn to:
Untie the knots of blame and guilt that harm your health
Use sexual energy consciously to increase vitality
Balance your microbiome through healthy eating
Cultivate a healthy ego that serves you (not vice versa)
Communicate directly with the Divine
And much more

Drawing on fields from epigenetics to past-life regression to standard Western medicine, Dr. Northrup distills a brilliant career's worth of wisdom into one comprehensive user's guide to a healthy, happy, radiant life.
Disclaimer: This page contains affiliate links that may provide monetary compensation to help support the Whole Guidance Vision of Creating a Happy and Healthy Planet should you make a purchase. We very much appreciate and thank you for your support.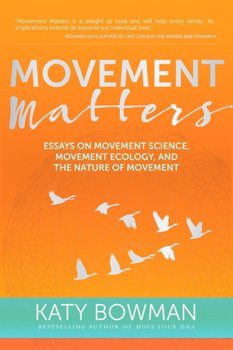 Movement Matters – Katy Bowman
(Buy from Amazon; Buy from The Book Depository)
What if we can make ourselves, our communities, and our planet healthier all at the same time by moving our bodies more?

Movement Matters
is a collection of essays in which biomechanist Katy Bowman continues her groundbreaking investigation of the mechanics of our sedentary culture and the profound potential of human movement. Here she widens her
You are how you move
message and invites us to consider our personal relationship with sedentarism, privilege, and nature. Bowman explores:* how convenience often means less movement, not more time
* the missing movement nutrients in our food
* how to include more nature in education
* the impact of adding movement to permaculture and ecological models
* our need for vitamin Community and group movement
Unapologetically direct, often hilarious, and always compassionate, Movement Matters demonstrates that human movement is powerful and important, and that living a movement-filled life is perhaps the most joyful and efficient way to transform your body, community, and world.
Disclaimer: This page contains affiliate links that may provide monetary compensation to help support the Whole Guidance Vision of Creating a Happy and Healthy Planet should you make a purchase. We very much appreciate and thank you for your support.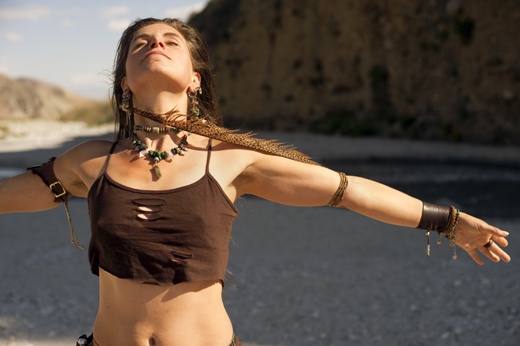 Podcast: Play in new window | Download
Heal Thy Self
CLICK HERE TO DISCOVER THE BEST FOODS TO SUPPORT SELF-HEALING
This may sound revolutionary
But we must go back to our evolutionary history
To uncover human health mysteries
To discover the truth behind pain
To see the pleasure that can rain
Down upon your body treasure and turn sickness
Around back to health to feel full of abundance
And wealth to find amongst us true love
That shines bright like the sun above
Which moves the entire night into day
And from the dark comes this spiritual haze
It lifts and expands Its spiritual gaze
Toward you, by you, through you, and now from you
This Spirit you wonder is what's wondering you
This soul you ponder is what's pondering you
This energy you seek is what's seeking you
This pain you bother is what's bothering you
This pleasure you miss is what's missing you
This life you live is what's living you
And this love that you are is what is loving you
Don't forget your ancestral past
Their power now lives within you, it will forever last
You are the product of generations of love
And your health will regenerate from this love
Health is not outside you, you are a health through and through
Health is your essence, do not forget this lesson
To find wealth there is no need to work
To find God there is no need for church
To find health there is no need to search
These are all expressions of love in the Universe
To be or not to be, love is always the answer
Life is rhythm so be a dancer
Sing in tune with Mother Nature
Follow her beat, you'll find your centre
Play healing sounds and be a healer
Create beautiful music and become the Creator
Remember love is an inside job
Your heart is full of it and gives love as it throbs
But you cannot give what you do not understand
So learn what love is and make it your brand
Be open to giving your self a love raise
Be open to receiving loving gifts of praise
You get from life as much as you give
So give as much as you can afford to live
Now is not the time to be cheap
Love has no limit give it freely so others can keep
Giving what they're getting to the rest of the world
This circle of giving and receiving is a never-ending whirl
Wind that blows through the entire cosmos
Everything, after all, is connected in the Universe
After you've given all that you got, you have not lost
There's nothing to pay for love, there is no cost
In the end your health will be free
To express itself naturally
And one day you will realise and accept this truth
You are not in your body; your body is in you
Links and Resources

Please leave a 5-s tar iTunes review for the Whole Guidance Podcast
Podcast: Play in new window | Download
Subscribe: iTunes | Stitcher Radio | Android | RSS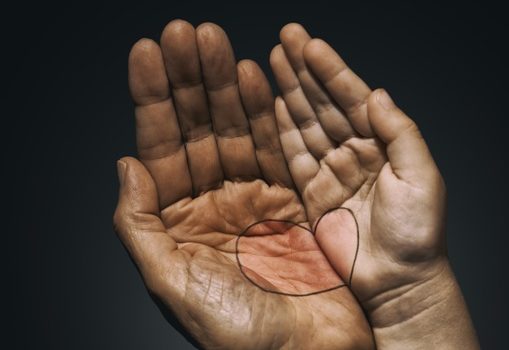 Podcast: Play in new window | Download
In this podcast I'll be exploring Love and your Life's Legacy:
I'll explain how your legacy is a gift to the world that just keeps on giving
I'll talk about how what you value and what you love determines the legacy you will leave behind
Finally, I'll share a simple exercise that will help you create a life worth loving and a legacy worth leaving

CLICK HERE TO LEARN WHAT ARE THE BEST FOODS THAT WILL BRING MORE LOVE INTO YOUR LIFE
A legacy is something that is given from the past and received in the present and that will most definitely change the future.
There are many different types of legacies that you can leave behind after your passing. They may include tangible material things like a car, a house, money, a business, a cure, or even a child. Your legacy could also be abstract experiential things like an idea, a philosophy, a religion, a physical training program, or a procedure for dealing with grief.
Now your legacy, whether it is a person, a place, or a thing, whatever it is, it will always leave an impact in the world of the living for many years, long after you've moved on and it will change the world. The change may be small or large, but there's still an impact. Even the smallest of events can lead to massive change, like a butterfly flapping its wing can contribute to the eventual formation of a hurricane, your legacy will have ripple effects on the world stage.
For instance, you and I are products of a lasting loving legacy known as humanity. Each generation of life is a legacy by default. Just by being born you have already impacted your parents, your caregivers, everyone who you've come into contact with throughout your lifetime, you have changed. So no matter how short or long your life or how small or big of an impact you have:
"You are legacy in full expression"
And you are leaving a legacy that will change the world, whether you're fully aware of what that change is or not.
Now the type of legacy you leave behind will be determined by what you love and what you love about life comes from your personal core values.
Your personal core values are the needs you have when it comes to living an awesome life. They define how you want to live. They guide your choices and they determine the type of person you want to be. Core values also influence the types of personal relationships you want to be in and also what communities and organisations you wish to join.
If you value fast cars, big mansions, and money than those material objects will be what you want in your life and these are what you will leave as your legacy. If you value family, friendship, connection with others, than personal relationships and their affect on the people in your life will be the legacy that you will leave behind. If you value food, music, and wine a restaurant may be your legacy. A piece of music could be your legacy, or maybe a food, music, and wine festival, that could be your legacy.
Whatever you love you will pursue based on your values and after the game of life is over for you, those people, places, and things that you valued and have nothing but love for, will become your legacy.
There is one exercise I'd like to share that will help you determine your values, what you love about life, and ultimately your legacy. That exercise is writing your own obituary. Yes it may sound a bit of a morbid thing to do, but once you get into and finish your obituary you'll be left with a sense of fulfilment and will find yourself really passionate about getting after life.
Really take the time, which could be hours, days, or weeks, to write your obituary and keep in mind these two things:
How you would like to be remembered as a person? and
What would you like to leave behind as a lasting loving legacy?

After the exercise look at what you've written down and you will figure out what your personal core values are. If you wrote down he was a rich man who supported a lot of charities, then you know you value money and also generosity and that you love to give, and your legacy will be the many charities that you've helped. If you wrote down she was a nurturing mother who adopted and raised many abandoned and orphaned children, then you know you value family and giving children a second chance of having a loving family and home, and your legacy will be the next generation of adults who once felt alone, but now feel nothing but love.
Whatever you wrote down use it as a stepping stone to align the life you live with what you want your legacy to be.
There's no right or wrong legacy. No matter what you value you will leave behind a legacy. The point I'm making here is that you'll either be consciously aware of that legacy or completely ignorant to it.
I'll leave you with you this thought.
Feeling loved or being loving isn't really about sharing material things.
"Love is about sharing experiences with others."
I am grateful for the lasting loving legacy my ancestors have given me and I will do my best to live a life full of unconditional love so that I leave a lasting loving legacy for those who one day I shall leave behind.
Links and Resources

Please leave a 5-s tar iTunes review for the Whole Guidance Podcast
Podcast: Play in new window | Download
Subscribe: iTunes | Stitcher Radio | Android | RSS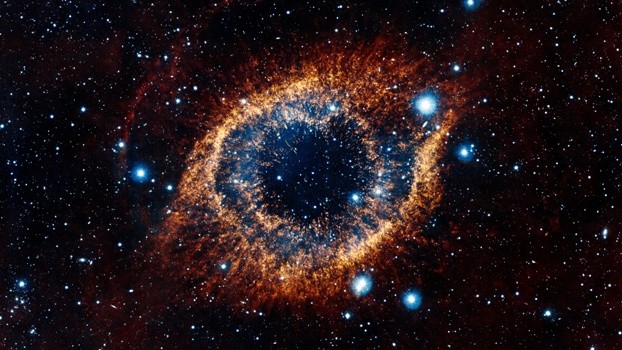 Podcast: Play in new window | Download
In this podcast I'll be exploring Love:
I'll explain some of the ideas, the emotions, and actions of human love
I'll talk about universal love and its absolute nature
Finally, I'll give one loving practise you can use to transform any thought, word, or deed into an expression of love

CLICK HERE TO LEARN WHAT ARE THE BEST FOODS THAT WILL BRING MORE LOVE INTO YOUR LIFE
Love is a word with many many meanings. Thinking about love is not the same as feeling love and they are not the same as acting out of and being love.
The ideology behind love or the way most people think about love is that it is an emotion that creates a bond and a connection between two beings. The bond between a parent and its offspring, or the bond between a plant and the soil, and even the bond between the Sun and the Earth, these connections and relationships between different forms of life can be considered love.
The idea of human love usually brings up images of intimate romantic partnerships between two people. But there's also family love, and friendly love, national love, and enemy love, fiery love, free love, violent love, and the love to complain and to hate things, and the love to give and to share, etc. There are many forms of human love. So thinking about love it isn't just one thing, it's many things.
Now just like the idea of love the emotion of love isn't just one feeling. Love brings up many different emotions. Actually human love is a collection of hormones and neurotransmitters interacting together. The coordination of these molecules of energy in motion or molecules of emotion create different sensations in your bodymind that we call love such as:
Gratitude
Joy
Happiness
Peace
Serenity
Hope
Awe, and
Inspiration

For example, when I see a sunset I feel inspired and in awe of its beauty. It gives me hope for tomorrow, which gives me peace and serenity in the moment. I feel a sense of joy and happiness and I have nothing but gratitude for being alive and being able to experience such a fantastic event. Altogether I could simply say I loved witnessing the sun setting over the horizon. Again like the idea of love, feeling love isn't just one thing, it's many things.
When it comes to acting out of love and being love, again this ain't one thing. Acts of love or loving deeds and being love are actually the culmination and the final expression of the way you think about love and the way you feel about love.
If you think love is being loyal to your nation and this inspires you to want to protect your country and the values it represents, your act of being love may lead you to sign up to the army and defend your country. If you think love is being listened to where people give you their undivided attention and you get filled with joy at being the focus of attention, then your act of being love will most likely make you quite the talker in your tribe where you seek a lot of the attention. And if you think love is all about food, something I know personally all too well, and eating makes you happy, then your loving deed will be to eat and the more love you seek, usually the more food you will eat.
So your thoughts about love, dictate how you feel love, and then ultimately how you express that love.
Now I'd like to move on from the human concept of love, where it can be many different things depending on your own unique view of the world, to the universal picture of love where love is absolutely everything.
This quote from the book The Voice of Knowledge by Don Miguel Ruiz perfectly summarises what I mean by universal love:
"The energy of love is just like the light that comes from the sun. Like sunlight, the emotion of love looks different depending on what is reflecting the love."
This quote means that universal love is whatever it reflects. You see universal love is a form of energy that permeates everything, including you and me, and this energy reinforces and reveals the true nature and essence of the object that it's infused with.
Universal love is the full experience. By that I mean it is all of the experiences one can experience in the universe even the negative experiences, such as fear, or neutral experiences such as the experience of no experience or emptiness and nothingness. So looking at it this way, love and fear are really two sides of the same coin, the yin and the yang of the same energy that I call universal love.
In this sense love is good and bad. Love is health and disease. Love is pleasure and pain. Love is laughter and sobbing. Love is for and against. Love is kindness and abuse. Love is peace and war. Love is order and chaos. Love is life and death. Love is the teacher and the student as well as the lesson and it can be all of these things because universal love is potential energy and it's only when this potential energy fuses with a physical entity does love manifest and become what it needs to be depending on what it is a part of in that moment.
Human love again is many things dependant on your personal thoughts and feelings, whereas universal love is everything and shines a light on whatever it touches.
Now in the previous podcast I gave you three ways to accumulate more love for yourself:
Understand how you give and receive love
Practise being in an attitude of gratitude
Build a loving tribe and community

The loving practise I'm going to give you now will help you reflect more love instead of fear and to transform any fear you perceive into love and I hope you practise this as much as possible until it becomes second nature, a habit, a loving habit that becomes a part of your way of being. It really can change your life.
Whenever a person, or your environment, or anything, anything at all causes you to react and to think about fear, feel fear, or act in fear one of the best things you can do in that moment is to do nothing, absolutely nothing.
Just pause.
Stop everything, except for your breathing of course.
But do take a moment to sit with what's coming up in your bodymind. The thoughts, the feelings, what you want to do. Now don't stay too long in these thoughts and feelings of fear. Just take a few secs to a minute to wash yourself and wallow in this stew of fear.
Now focus on your breath and nothing else. Breathe through your nose and as you inhale focus on expanding your belly out in front of you, make yourself look full. As you exhale focus on shrinking your belly and bring it in, make yourself look empty. Focus on the flow of the air in and out of your nose and the movement of your diaphragm. Feel the air come in and out of your lungs. Feel your rib cage and core muscles expand and contract.
No matter how hard you concentrate on your breath and your body your mind will always want to wander and want to go back to that fear. Every time it does this, gently bring it back to your breath and your body by refocusing your attention here.
The idea behind this practise isn't to forget about what just happened or to avoid fear entirely. The idea is to see the situation from a new perspective, from a perspective of love, shining a new light on it, hopefully changing how you see what just happened.
You don't need to do this focused bodymind breathing for long. Just long enough where instead of feeling vulnerable and unsure about what's going on and how you should react, you feel more empowered to come from a place of peace and love with a more holistic and grounded personal understanding of what just happened.
This mindfulness practise of learning to respond from love instead of react from fear, if you can practise this daily, multiple times a day as is necessary, over time you will begin to see things and life in an entirely new way where loving options that were once hidden from your view suddenly appear out of nowhere.
As inspirational speaker and author Wayne Dyer used to say:
"Everything in the Universe came from nowhere, now here."
And Wayne Dyer also said:
"When you change the way you look at things, the things you look at change."
So if you can see fear as another form of love you will be more present to the love that has always been there, surrounding you this entire time.
I'll leave you with this thought.
You won't always give love to others as they want it and you won't always receive love as you want it, and universal love doesn't always give you what you want, but universal love will always, and I mean always, give you what you need in that moment.
In my Universe and how I see life, love is the circle of life, the beginning and end of all things. It is the alpha and the omega of everything that exists.
"Love is creation."
Love is the process of creation. It is the creative process and this process is eternal, it never ends and it's constantly changing and in flow. This creative process begins with the receiving of love from another, which is received as a thought. This thought is then transformed into a feeling, and this feeling manifests itself in reality as a physical act of love being given from within to without, from you to another.
So in essence to me love is the transformation of itself between itself from itself to itself. To put it another way:
"Love is love experiencing love."
And all there is, is love.
Links and Resources

Please leave a 5-s tar iTunes review for the Whole Guidance Podcast
Podcast: Play in new window | Download
Subscribe: iTunes | Stitcher Radio | Android | RSS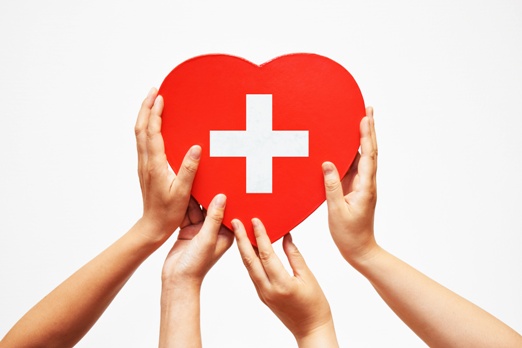 Podcast: Play in new window | Download
In this podcast I'll be exploring Healing and Love:
I'll explain the difference between conventional and natural healing methods
I'll talk about unconditional love and why it is the most important factor when it comes to healing
I'll talk about a couple of things that can stop the healing process from happening properly
Finally, I'll share a few ways you can make love your drug of choice to help you with any healing journey you may be on

CLICK HERE TO LEARN WHAT ARE THE BEST FOODS THAT WILL BRING MORE LOVE INTO YOUR LIFE
There are two main belief systems out there when it comes to healing. One is used by the conventional mainstream model and the other by more traditional natural healers.
The current conventional medical model used mainly in western societies focuses on treating health symptoms and disease with medication or surgery. So they have a pill or a procedure for every illness. What conventional treatment misses is the fact that health symptoms and disease are really signs of underlying hidden malfunction that has been going on in your bodymind for days, weeks, months, perhaps several years in terms of certain cancers and neurological diseases like Alzheimer's and dementia.
Conventional mainstream medicine is based on a mechanistic, reductionist, allopathic model of healing where the human body is separate from the mind and works much like a machine that can be reduced down to different parts and by treating the symptomatic issues that are appearing in the parts you will fix the rest of the machine.
On the flipside of this you have natural traditional ancestral healers that use a holistic approach to healing where they may or may not treat health symptoms and disease directly, but they do look for the underlying root cause of the issue and they will look to support your bodymind's own innate ability to heal.
This holistic approach by natural healers aligns with the theory of Vitalism, which is the understanding that there is a life force energy that beats your heart, breathes your lungs, and heals your bodymind.
To compare these two very different models of healing let me use the engine check light on a car's dashboard as an analogy. Conventional mainstream medicine would treat the check light in the following ways. They would test the bulb, make sure that there wasn't anything wrong with the bulb. They may remove the bulb. They may also tape over the check light so you can't see it. They may even ask you to put a blindfold over your eyes so you can't see the check light. This is what it means to see things as a machine and to reduce things to their smallest parts and to treat only the symptom.
Now natural healers would see the check light as a sign of some other underlying issue going on. Then they would find that this engine check light relates to an issue with the engine itself and so they would go directly to the engine and do further tests on the engine. Once the problem is found a natural healer would choose from a number of different strategies that they feel would fix the specific issue that they found in the engine and once the engine is fixed wouldn't you know it the engine check light on the dashboard inside the car is no longer lit. That's how a holistic root cause healing model works. It treats the underlying cause of the symptom.
Earlier I mentioned life force energy and how your bodymind can heal itself. Think about a cut on your skin. A band aid or plaster over the cut isn't actually healing it. It's simply preventing the cut from getting infected and getting worse and can actually improve the speed of healing, but the band aid or the plaster isn't doing the healing. Think about a broken bone. A cast isn't actually healing the bone. It's job is to prevent the bone from healing out of alignment, but the cast isn't doing the healing.
This life force energy that is healing the cut and healing the bone has many names:
Qi
Prana
Breath
Spirit
GOD that's god all in capitals
Innate Intelligence
Universal Intelligence or simply
Energy

There is another name for this life force energy that heals your bodymind – Unconditional Love.
Not to be confused with conditional love, which I'll talk about soon, unconditional love is love without conditions, without boundaries, with no limits, labels, or separation. Unconditional love is holistic and integrated and given without any real thought or expectation. It just is. The perfect example of unconditional love is the sun. The sun gives its energy willingly. It doesn't ask for anything in return nor does it expect anything in return. It doesn't need specific conditions outside of it to be met before it shines it just shines from within to give its energy without. The sun just gives and gives and gives off radiant energy to the entire Solar system supporting all life.
Compare this to conditional love which is all about setting conditions that must be met before love is given or received. Conditional love means there must be a giver and a receiver so there is also separation in conditional love. For example a parent may show love for their child only after they've cleaned up their room. Or someone may love you only if you do x, y, or z. Another example is you will love yourself and your life only when you have the money, the car, the house, the spouse, etc.
Remember that life force energy that heals you. It doesn't wait for x, y, or z. It just is. Your bodymind is constantly breaking down and being rebuilt every second. You have 2 million blood cells turning over every second in your bodymind right now. There's 2 million, there's 2 million, and there's another 2 million. When you get injured this life force energy actually gives even more of itself and doesn't stop, it won't stop. Now that is what I call unconditional love and without unconditional love you would never heal.
Now there are a couple of things that can disrupt this healing process and block unconditional love from working its miraculous magic: human thought and incorrect application of healing techniques.
The book A Course in Miracles teaches you that human beings experience two fundamental emotions that all other emotions come from: fear and love. When you come from a place of fear you are excluding unconditional love from the experience. Fear can be seen as another form of conditional love where you feel it is safe to let go of fear only when certain conditions are met. The problem with this type of conditional love is that it is born out of fear and love that comes from fear is finite, it's not consistent, it's not empowering, and it's not fulfilling real deep-seated needs. Whereas unconditional love that doesn't come from fear, because it doesn't come from anything it just is, is infinite, it's persistent and consistent, it empowers all and it fulfils everything.
If you get into a fear mindset you're blocking unconditional love from entering your life and entering your bodymind, and your bodymind's ability to heal will diminish. Because fear blocks love and when there is no love there is no healing.
Think about the many stories about someone who was as fit as a fiddle until they get diagnosed with a terminal illness and die weeks or months later. Would they have died so early if they hadn't visited the doctor's office and hadn't been diagnosed? Was the fear that was instilled into them by the doctor what actually caused their death? And some diagnoses turn out to be wrong, but people still get sick because their fear is so strong that they believe what they are told and this stops unconditional love from giving them vitality, from maintaining their bodymind, and from healing. So fear sucks the life right out of people who have been misdiagnosed all because of a thought that grew in their bodymind, which was planted there by someone else.
So human thought, very powerful.
"The perception of fear will block love and prevent healing."
Another thing that can block healing is using the wrong tool for the wrong job. Whether you use natural holistic therapies or conventional pharmaceutical and surgical techniques if what you are doing is getting in the way of unconditional love from doing its own thing you are not helping with the healing process. For example if you break a leg, sure you could choose to avoid the hospital and not get a cast and let unconditional love do its thing, but unconditional love works without conditions or boundaries and so it just gives and it will just heal the bone no matter the orientation it is in. So you need some type of cast to support the healing process otherwise you'd be left with a very wonky looking leg and terrible posture. Plus the initial pain of breaking your leg may be so great that a pain-killer would most likely help more than even the most potent of essential oils and herbal teas.
Or another example if you get an infection, a slight small infection can be taken care of naturally with antibacterial herbs and raw honey and even coconut oil. With all of them working together to aid in the healing process and supporting unconditional love. But if your infection is left to linger for too long and grows deep and wide then at this point the healing process on its own becomes stunted. So before the infection becomes systemic and spreads now would be a good time to get out the antibiotics and give unconditional love some conditioned loving support with medicine.
It's not about one method of healing being better than the other. It's about understanding which method of healing will support unconditional love and your bodymind's innate ability to heal. It's as simple as using the right tool for the right job.
So how can you ease your fears and find the right healing techniques for your specific healing journey? How can you allow unconditional love and healing to flow effortlessly through your bodymind? Well you are going to have to cultivate, accumulate, build more love into your life.
Love begets love. Love attracts love. If you're sick physically, sexually, emotionally, or mentally then it's not just tree bark, herbs, essential oils, medicine, antibiotics, antipsychotics, and surgery that you need to be looking into. You also need to cultivate a sense of love and wellbeing into your being, into very your essence, into your soul.
If you're sick and come from a place of fear this will lead to confusion, to anger, anxiety, and poor choices. But if you're sick and come from a place of love this will lead to certainty, to confidence, and to the best choices you can make in the moment.
The first love you need to work on cultivating is love for your self. Self-love and self-directed loving are prerequisites for you to give and receive love. You cannot give what you do not have so if you don't have love for yourself how can you give love to anyone else and how can you allow love to heal you.
Learning what love is and what love means to you is critical when cultivating love for self. Because even though people may be loving you with what they perceive as love you may not see it as love.
I like the book The 5 Love Languages by Gary Chapman for helping you understand how people give and receive love. The 5 love languages are:
Words of affirmation
Quality time
Receiving gifts
Acts of service, and
Physical touch

Personally I love to give gifts as an expression of my love, but I feel more loved by other people when they choose to spend quality time with me compared to if they were to buy me a gift. So the way you receive love can be different to how you express love. Understanding how you receive love will make it easier for you to love yourself. Since I feel loved when people give me their time I love myself by giving myself time with myself. I do this by going on solo walks, but mainly I spend time with myself through my daily Qi-gong movement meditation practise. So find out what your love language is and begin loving yourself in that way and let others know that this is how you feel loved and let the receiving of love begin.
Another way to cultivate love is to appreciate more of what you have in your life and not concern yourself with what you don't have or are missing out on. Remember fear blocks the flow of unconditional love and if you're watching the news or focusing on comparing yourself to other people's highlight reel on their social media accounts then this may stress you out a bit and is going to cause you to have negative feelings of anxiety and jealousy all of which stem from fear.
So practise being in an attitude of gratitude to fear less and love more. Giving gratitude daily is a simple yet powerful way to feel awesome about what you have going on in your life and to not worry about what you don't have. Gratitude keeps you in the here and now, in the present, in this moment, and in this moment there is no fear, there is no past, there is no future, there is no learnt fear from the past, there is no projected fear of the future, there is just love for what is right now. Just like unconditional love which is always in this present moment.
A very simple way and yet very powerful strategy to cultivate more love is to surround yourself with a loving community. Whether it's family, friends, and if you are on a healing journey specifically health practitioners they should all be on your side. They are your cheerleaders and they will help you move in the direction that allows for the effortless flow of unconditional love and to support healing using all available and relevant resources at your disposal. If you have people in your life that promote fear or demand conditions before love is given than don't focus too much of your time and attention on them. You don't have to completely shut these people out of your life if that's too difficult. But if you can spend as little time as possible with these energy vampires the better off you will be. Spend as much time as you can, however, with people that give willingly and freely and who love you for being you.
So what's love got to do with healing? Everything! Unconditional love is what's breathing your body, what's beating your heart, what's growing your nails, what's allowing the sounds and the sights to be downloaded, transformed, and uploaded into your nervous system. Unconditional love is what heals your bodymind.
Remember:
"Love isn't everything, it's the only thing."
Links and Resources

Please leave a 5-s tar iTunes review for the Whole Guidance Podcast
Podcast: Play in new window | Download
Subscribe: iTunes | Stitcher Radio | Android | RSS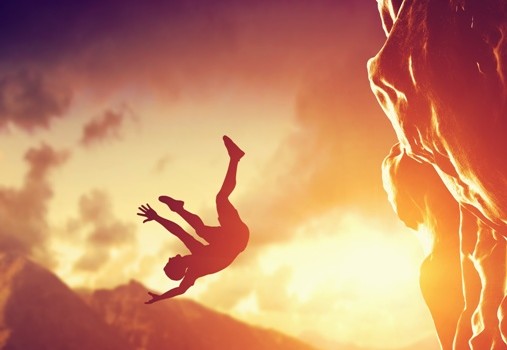 Podcast: Play in new window | Download
In this podcast I'll be exploring Depression and Suicidal Tendencies:
I'll explain what depression is and what suicidal tendencies are including their symptoms
I'll talk about from my experience what it feels like to be depressed and to have thoughts of suicide
I'll talk about contributing factors that can cause depression and suicidal tendencies
Finally, I'll give a few tips on how you can work your way out of a depressive and suicidal black hole

CLICK HERE TO LEARN WHAT ARE THE BEST FOODS TO GET YOU IN BALANCE
Depression is a mood disorder in which you feel extreme sadness and grief, you're uninterested about life, and you suffer chronic mental, emotional, and physical pain. Depression affects 350 million people worldwide and that's only an estimate. Because depression is such a difficult thing to admit to having with for fear of ridicule and looking weak or looking like a lesser person in other people's eyes I'd say that between half a billion to a billion people suffer from some form of depression.
There are different types of depression including major, melancholic, manic, and a few others all of these have similar symptoms including:
Persistent feelings of sadness and grief
Feeling hopeless, helpless, worthless, pessimistic and/or guilty
Feeling irritable and anxious
Loss of interest in activities that were once enjoyable
Low self-esteem
Indecisiveness
Alcohol and drug abuse
Eating or sleeping too little or too much
Difficulty concentrating, remembering or making decisions
Thoughts or attempts of self-harm
Thoughts or attempt of suicide
Fatigue or low energy
Persistent physical symptoms that do not respond to treatment

Suicidal tendencies are thoughts that you have about death and killing yourself due to not being able to cope with chronic pain and the suffering you're currently experiencing in your life. Being suicidal is another mood disorder and an advancement from self-harm where you cut or hurt yourself in order to cope with pain. Thoughts of suicide affect an unknown number of people, but over 800,000 people worldwide commit suicide every year with someone dying from suicide every 40 seconds. A lot more people attempt suicide, which makes thinking about suicide a major health issue.
Here are some symptoms and danger signs for suicide:
Talking about wanting to die or killing yourself
Researching and planning suicide
Talking about feeling hopeless or having no reason to live
Talking about feeling trapped or in unbearable pain
Talking about being a burden to others
Alcohol and drug abuse
Eating or sleeping too little or too much
Withdrawn or feeling isolated
Showing rage or talking about seeking revenge
Displaying extreme mood swings
Always thinking about death
Suddenly happier and at peace with things
Loss of interest in activities that were once enjoyable
Visiting or calling people to say goodbye
Making arrangements and setting your affairs in order
Giving things away, such as prized possessions

What I'm going to do now is to do my best to describe what it feels like to be in a state of depression and thinking about suicide. Now I lived with depression for two decades and had suicidal tendencies for a decade and a half, but even that doesn't qualify me enough to say that this is exactly what the experience of depression and thinking about suicide feels like for everybody. Even after having talked with and researched other people who have dealt with these disorders all I can give you is a description of my own personal experience.
Describing a feeling or sensation is extremely difficult though. So what I'm going to do is use two analogies to give you a sense of what depression and suicidal tendencies feel like or felt like for me. If you've never had to deal with these disorders I hope this gives you a better picture of what it's like to live with these two very disempowering ways of being. And if you have people in your life that you think may be dealing with depression and thoughts of suicide, but you're finding it difficult to relate to them I'm hoping that this gives you a sense of what they're struggling with and how you may be able to help and support them.
If you had or are currently dealing with depression and thoughts of suicide please let me know if what I describe here resonates with you and makes some sense. If you're finding it difficult to reach out to people who may not understand what you're going through, you can always contact me and use me as your first step toward getting a better understanding of what's happening with you. I'd love to hear your story and share mine with you and support you on your health and happiness journey.
Alrighty first analogy. Think of negative emotions as having weight and feeling like a burden on your back, or on your shoulders, making you feel heavy, making you feel uncomfortable and in pain. The more upsetting and painful the emotion the more weight it has. Positive emotions would be weightless and make you feel as light as a feather. Now imagine an acute short-term pain like stubbing your toe. This feels like a couple of bowling balls on your back. Imagine now that you get angry for accidentally hitting your toe. Now you have a few more bowling balls pile up. Imagine getting in an argument or feeling upset over an expectation not being met. This would feel like a car or a bus on your shoulders. Breaking up with your lover or being disconnected from family and friends. This would feel like a whole city block was weighing you down. Experiencing the death of a loved one, someone you deeply cared about, this is huge and feels like the weight of the world, the entire planet is on your shoulders.
Now imagine this sadness and grief grows where another planet jumps on your back followed by another and then another, and then the sun followed by more stars, and different star systems until eventually you feel like the weight of the entire galaxy is on your back. If deep sadness and unbearable grief were the weight of planet Earth, depression feels like the weight of an entire galaxy of stars and planets.
The longer you have this galaxy on your back weighing you down the more painful your life becomes and the more difficult it is for you to move around. Without realising it another galaxy gets plonked on your back followed by another and another until0020like the theory of the Big Bang where everything rapidly expanded into existence, you have the size of the entire universe weighing you down. You feel like you're about to lose it and be crushed by this massive burden. This huge infinite mass of the universe causes unimaginable pain and stops you in your tracks causing you to give up all hope of living because all you want is for this heaviness, this non-stop chronic persistent pain to just go away. All you want is to be free, free of this burden, free of this pain, free of this suffering. This is when you begin thinking that ending your life is the only viable option you have left.
That's how my experience of depression and contemplating suicide was for me in terms of pain. I felt so small and so insignificant compared to the burden that I thought I was carrying. I felt absolutely weighed down by my thoughts and by my feelings and because of them I experienced unimaginable pain and suffering.
In this second analogy imagine standing on the edge of a cliff looking into a deep dark chasm, an abyss with no end in sight. A normal experience of sadness and grief is like tripping and falling into this abyss and feeling scared and alone in the darkness and reaching out for something to grab and hold onto to break your fall, but there's nothing around that can save you and you're just falling for what seems like an eternity until out of nowhere a safety net breaks your fall and you're able to climb to the top of the cliff and find yourself back on solid ground relieved from your grief.
Depression feels like tripping and falling into this abyss and feeling scared and alone and trying as you might you cannot find anything to grab onto and you're falling and falling in this absolutely pitch-black hole with no end in sight screaming out in fear of dying, in fear of being alone forever, in fear of never being saved. The thing with depression is the fall never ends and you lose track of time and space and of who you were and you begin to fear the dark, and you're afraid of the unknown, afraid of being alone, afraid of never experiencing love again, and you fall and fall and fall forever. You become desperate and pretend that everything is okay. You put masks on to cover up your fears. You become religious. You become an atheist. You become a team player. You become a loner. You become frustrated. You become apathetic. You become an addict. You become whatever it is you think you need to be to survive the fall, but no matter what masks you put on you are still falling and the fall never ends. You're afraid of hitting rock bottom, but have no idea how to stop from falling.
Having suicidal tendencies feels like tripping and falling into this abyss and just like depression this fall never ends and you live in constant fear until eventually you give in to the fear and give up all hope of being saved or of saving yourself and you stop reaching out and you stop pretending everything is okay, and you stop looking for ways to put on a brave face. You turn your body and you look straight down into the darkness waiting for the inevitable, expecting it, wanting the fall to end, wanting to hit rock bottom, wanting this fear of the dark, of feeling alone, of never feeling love to end. You're still afraid of hitting rock bottom, but rock bottom is the only way you see this fall ending.
That's how depression and suicidal thoughts felt for me in terms of fear. I felt absolutely out of control. I felt uncertain about myself, my life, other people, the whole world. I felt completely utterly hopeless and helpless and saw other people as my enemies and saw the world as a very dark, scary, and lonely place.
This is just my personal experience and everyone has their own perspective and I hope it gives you some insight and understanding about what it feels like to live with these disorders.
Let's move onto the contributing factors that can lead to depression and suicidal tendencies. What causes these mood disorders?
Conventional medical thinking would tell you that an imbalance either too much or not enough of feel good neurotransmitters like serotonin are the cause of mood disorders. But what causes these hormones, these neurotransmitters in your brain to get out of balance?
As a holistic and functional practitioner I always want to get to the underlying root cause. Depression and thoughts of suicide are symptoms of a bigger problem. Yes these mood disorders are very destructive, but they are not the problem. They are the result of the problem. They are actually signs signalling to you that something in your life is out of balance.
The real problem for this imbalance and the root cause to 99.99% of disease, sickness, symptoms of ill health, and dysfunction in your body, in your mind, in your bodymind they are both one and the same, the root cause is chronic stress perceived or real, physical or metaphysical. This chronic stress then leads to chronic inflammation and this chronic inflammation causes your immune system to run out-of-control.
You have to realise that your bodymind is always in flux, in flow, and shifting between anabolism, which is growth, and catabolism, which is breaking down. When you sleep you're predominantly anabolic and when you're awake you're mostly catabolic. When your bodymind lives in what I call a catabolic soup, which is when the big three persistent stress and inflammation and an unregulated immune system come together, your bodymind will shift into a catabolic state and stay there for a long time and anabolic processes will no longer be deemed necessary.
Meaning your bodymind will begin to break down more a lot more than it grows and it does this because it's now in survival mode and not your normal thriving mode. Your bodymind will turn off non-vital processes such as growth, repair, reproduction, digestion, elimination, and shut down the production of mood-regulating hormones and neurotransmitters leading to mood disorders.
In this catabolic state your bodymind will also cannibalise itself and strip nutrients from bone to ensure the proper functioning of other vital organs (osteoporosis anyone?) and will become confused and attack your own organs such as your thyroid and joints and your gut and this creates autoimmune diseases like Hashimoto's Thyroiditis, Rheumatoid Arthritis, and Coeliac Disease all because of chronic stress, inflammation, and an unruly immune system.
So if this catabolic soup made up of stress and inflammation and your out-of-control immune system contributes to the cause of depression and suicidal tendencies what creates this catabolic soup? Why are you in chronic stress? Why is there chronic inflammation? Why is your immune system attacking your own body?
"Living a lifestyle out of balance with the seasons and the rhythms of Mother Nature."
This is the ultimate cause to all diseases physical, sexual, emotional, and mental. Not living in accordance with the laws of nature. To reduce the symptoms and eventually remove your depressed state and suicidal tendencies you need to reconnect to the natural order of life.
Your bodymind was designed to be barefoot on the land, with skin exposed to the sun, connected and working intimately together with your tribe with a sole purpose, to sleep when the sun sets and to wake the sun rises, to live in a toxin-free environment, to breathe clean air, to move often throughout the day, to drink natural pure structured water, and to eat real food from Mother Nature.
This is called living a holistic lifestyle and connecting back to your roots, to your ancestry, to who you really truly are in this Universe. A holistic lifestyle will reduce your stress, the inflammation in your bodymind, and help calm and regulate your immune system.
I have already done many podcasts on how to live a holistic lifestyle and a good starting place would be to look up the episode I did on the 7 Holistic Health Principles to give you the good life. That is episode 30.
Looking back at my life I can definitely see how out of sync my lifestyle was compared to what my bodymind needed and was expecting. I ate a lot of highly inflammatory foods like sugars and grains and pasteurised dairy, and I drank a lot of tap water, and I didn't move my body enough, and hardly ever did I ground my body to the earth, and I'd always cover myself when I went outside for fear of being burnt from the sun and getting skin cancer.
In terms of my mindset there was one thing that I wish someone had told me when I was a teenager and it's a piece of advice I'd like to share with anyone out there feeling depressed and suicidal and that is:
"Don't believe everything you think, everything you feel, everything you say, or do."
And the same goes for believing other people. I was so much in my head as a teenager, as a child really, and I believed right up to my 30s that what I thought was absolutely real, it was 100% fact, and that the situation I was in was set in stone and there was no way of changing it. In hindsight I can see how wrong I was.
One way I let go of my depression and suicidal tendencies was to start questioning everything. I mean ever since I was young I have always been very curious about life and how things worked, but when my bodymind became stressed and inflamed my curiosity started to decrease until it faded away entirely. Then I like a sponge I soaked up everything around me the good, the bad, and the ugly and believed it to be the absolute truth.
So I shifted my mindset from being an adult that accepted everything to be more childlike and to be more curious.
If you're feeling crushed under the weight of the universe and feel like you're falling with no help in sight or if you have beliefs that are not serving you ask yourself this one question – is  it true?
Are your thoughts and feelings and sensations actually giving you the correct data or are they being twisted somehow? Really dig deep and investigate your human experience. I say human experience because my curiosity took me down a deep rabbit hole just like Alice in Alice in Wonderland I found myself in a different world that amazed and surprised me and in this world I discovered something.
I learnt that I am not only human, a creature of habit, but I am also a creature of choice. A creature who can choose is really a creator. I realised that I am the creator of all my human experiences. Actually a co-creator with other creatures.
I realised and I discovered:
"I am a spiritual being having a human experience."
Once I began to live a holistic lifestyle and nourish my human experience I connected to my higher self, my spiritual self. All through curiosity. But of course that's just my experience.
So be curious my friend. Question your perceived reality.
Martial artist and philosopher Bruce Lee said:
"Be water my friend."
This means you need to adapt to the situation that you're in. Easier said than done I know, but after making changes to your lifestyle and becoming more curious you will find adapting to your environment becomes a lot easier. So if you find yourself in a tight spot, loosen up. If you find yourself heating up, cool down. If you find yourself saying yes to everything, say no. If you find yourself feeling heavy, lighten up. If you find yourself alone, reach out. If you find yourself in a dark place, brighten up. And the major situation and change that I personally had to go through – if you find yourself stuck, move right along because spiritually and metaphysically and scientifically and quantum mechanically there's really nothing to see here.
By living a holistic lifestyle and being curious you will clear your bodymind of stress and inflammation giving you more clarity about the present and what's really happening right in front of you. And by being water you will be able to adapt and change and evolve and grow and flow with ease into the next moment. Hopefully feeling lighter and on solid ground.
For more information about how to heal from depression holistically and naturally read Dr Kelly Brogan's awesome book A Mind of Your Own. Dr Kelly is a holistic psychiatrist who practices what she preaches and although it has women in the subtitle it is very much applicable to men and everyone else as well.
If you have suicidal tendencies please reach out to someone. There is always light at the end of the tunnel, but I ain't talking about the light that takes you to the other side. If you have no one to talk to call your local suicide hotline. The people at the other end they're not there to judge you, they are trained to understand what's going on with your specific situation and they will give you unconditional support and guidance and it's anonymous. I'll put a link to a website showing all international suicide hotline numbers. Give them a call and you don't even have to tell them that it's for you. You can always say you're calling on behalf of a friend.
One last thing. As I talked about in the previous podcast about selfless-connection remember you are never alone. There are millions of people out there dealing with the same stuff and they're also struggling to find other people to share their experiences with.
Wherever you think you maybe and whatever you think is going to happen in the future remember that right now, you are here and you are now. You are always here and you are always now. Right here and now you can choose to keep moving forward, to let go of fate, and to create a new destiny and a new you.
Links and Resources

Please leave a 5-star iTunes review for the Whole Guidance Podcast
Podcast: Play in new window | Download
Subscribe: iTunes | Stitcher Radio | Android | RSS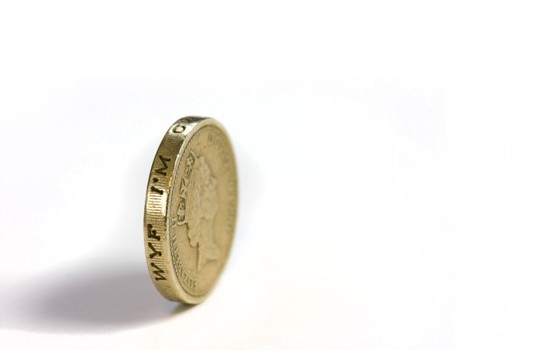 Podcast: Play in new window | Download
In this podcast I'll be exploring the light side to Cancer:
I'll explain how there's always a flip side to every situation
I'll talk about 3 negative sides to cancer that can be turned into positives
Finally, I'll give the 3 most important steps anyone dealing with cancer needs to follow before healing can begin

CLICK HERE TO LEARN WHAT ARE THE BEST FOODS TO GET YOU LEAN
This is the final part of a 3-part series I've been doing on cancer. In the previous episode I talked about what cancer is: a miscommunication between your healthy and abnormal cells. I also explored many factors contributing to this miscommunication and worked out it was because we as a species are living against the natural order of things and that we're surrounded by and participate in activities that are not allowing our community of cells to communicate effectively. I also talked about how to heal from cancer following the 7 Holistic Health Principles that bring you back in alignment with Mother Nature and the Universe.
On to the final part.
All life is influenced by two universal forces yin and yang. Like a coin which has two sides, heads and a tails, life can also be viewed as either black or white. But you shouldn't forget a coin also has a middle and when you spin that coin on this middle heads and tails no longer exist, but what does exist is the potential and the possibility for both. Meaning the universe, life it's not as simple as black or white, but it's both black, white, and even gray. So from one extreme all the way to the other including everything in between this is what life is all about.
So when it comes to cancer many shudder at the mere mention of the word, the sound, the intention behind it. But did you know in many traditional cultures and non-westernised societies they have no word for cancer in their native tongue because they've never experienced it. You could tell one of these non-westernised people all about cancer, what it is and describe to them in detail what you mean by it and they wouldn't flinch.
The reason we jump when cancer shows up is because western civilised society has evolved with cancer and whether intentionally or not has turned cancer into a poisonous snake. So cancer to us is what a predator is like for more ancestral tribal communities. To these traditional cultures cancer is a ghost. It doesn't exist to them. Is it possible for us civilised folk to turn cancer from physical to metaphysical and maybe even beyond?
Well as I just mentioned earlier life isn't black or white so let me talk about how cancer isn't a poisonous snake, but instead can actually turn out to be the antidote to the snakes bite.
In part 1 of this series I talked about the big 3 conventional medical treatments for cancer: chemo, radiation, and surgery. I for all intents and purposes badmouthed these 3 treatments and gave one side of the coin to how fatally flawed these treatments are. Over 97% of cancer patients die from these treatments so while what I said may be true it's only a half-truth.
This is the Whole Guidance Podcast and I help guide people toward wholeness in all aspects of their life and show them new ways of being so I'd like to give the whole side to the medical cancer treatments story and flip my negative perspective from part 1 to show that these actually can be very positive treatments if used correctly.
It is true that chemotherapy, radiotherapy, and surgery are not selective treatments. Meaning these procedures do not target cancer cells specifically. Yes even surgery. Recall from part 1 while surgery may remove the cancer daughter cells inside a tumour it actually misses the cancer mother cells or stem cells that produced the daughter cells and caused the tumour. Plus surgery can puncture a tumour causing it to leak cancer daughter cells giving them freedom to metastasis and spread throughout your body. So if chemo and radiation are like dropping a nuclear bomb in your body wasting everything inside, surgery is like dumping toxic nuclear waste in a specific area and leaving it to cause problems in the future and to leak and spread.
However, there is a way to turn these unselective, blind, and misguided treatments into very targeted ones where chemo, radiation, and even surgery will select just the cancer cells to kill and leave your healthy cells intact and also to ensure the effects of any leftover stem cells and spreading of the cancer is dramatically reduced. You can turn these nuclear attacks into well-trained snipers. How? The same way you prevent and heal from cancer – by living a holistic lifestyle in alignment with the laws of nature.
When you give your bodymind the physical, emotional, and mental nourishment it needs your healthy cells are able to protect themselves from these 3 treatments. Your immune cells are better equipped and armed when you're living a holistic lifestyle and this gives them what they need to look after your healthy cells and to take out the abnormal cancerous cells. While at the same time these treatments target only the abnormal cancerous cells. By following a holistic lifestyle framework such as the 7 Holistic Health Principles I talk about in episode 30 you give yourself a significant chance of healing from cancer when using chemo, radiation, and surgery.
One thing to take note of regarding these treatments and to keep in mind if you ever have to make a choice is that a majority of cancer patients diagnosed with a solid tumour localised in the body like you'd find in the breast, lung, prostate, or pancreas, etc do not do well with chemo and radiotherapy, but patients with a systemic immune cancer like leukaemia, myeloma, lymphoma, etc actually these patients do see some benefits in using these two treatments.
Another misperception about cancer that can be seen from a positive perspective is that cancer and this actually goes for all disease, sickness, illness, and pain, all of these are great teachers. Anytime you feel pain or discomfort this is a sign from your body and it's teaching you a valuable lesson.
You see your body is constantly talking to you and giving you a scorecard on how well you're doing in terms of living a healthy holistic lifestyle. When you feel tired, have some pain, have low energy, a sore belly, some skin issues, all of these are signs. They are your body whispering to you. Your body is attempting to communicate to you that something you're doing, how you're being, the way you're living your life and expressing yourself is not working for you. It communicates by producing these symptoms.
If you ignore these signs and continue doing what you've always been doing eventually these whispers they get a little bit louder and they turn into a stern talk and lecture from your body and these little symptoms turn into bigger health issues such as chronic fatigue, chronic pain, extreme gut issues, brain fog, mood issues, change in body composition, and severe skin problems.
If you still refuse to listen to your body's lectures then your body begins to scream really loud where your chronic health problems turn into degenerative diseases like heart disease, Crohn's disease, psoriasis, diabetes, obesity, Alzheimer's, osteoporosis, stroke, MS, ALS/MND, sarcopenia, Hashimoto's, the list goes on, and yes even cancer.
Pain and sickness is your body's way, Mother Nature's way of telling you to either shape up or ship out. Cancer is the Universe screaming at you like a sports coach on the side line telling you to change the way that you're playing the game, the game of life in this case because right now you're losing big time.
So if you can look at cancer as a teacher, a coach, a guide that's clearly indicating to you that something in your life needs to change, instead of being stubborn about it and not changing your lifestyle and instead of pleading ignorance and believe you got cancer by some random chance you can take control of the situation and see cancer for what it really is – an opportunity for personal growth and development and the choice to change your way of being. Change how you live your life.
The last way I'll talk about how you can see cancer in a more illuminating light is that cancer can bring you face to face with one of man's greatest fears – death. We are one of many creatures on this planet who are consciously aware of our own individual existence and this conscious awareness brings with it many gifts including knowing your own mortality and that we are all going to die some day. Yes I'm saying death and knowing your time is limited is a gift, as it should inspire you to do more with the limited time you have in this life.
You can heal from cancer, but just as a mild infection can take a turn for the worse and conventional and natural treatments cannot fight it, cancer can linger for far too long in your body where no treatment will support your body's innate ability to heal. For people in this situation death is no longer a future event, a rare thought, some distant experience, but an ever-present day-to-day in your face reality.
This inevitable encounter with death, this gift of knowledge that your time is limited and that you need to be living life to the full could make you freeze in your tracks and want to run away from your destiny. This refusal of the inevitable brings about much pain and suffering as your thoughts and feelings betray what your body is telling you to accept.
However, what if you could relax and connect to yourself in ways you never could before. Your whole life you've been looking for peace and contentment, never enjoying the moment, but seeking the next pleasurable one. With death around the corner can you accept your fate, live your life from this point on in full awareness and enjoy every moment you have as if it were your last?
Whether you believe death is the end, this is it and there's nothing else that happens afterward or if you believe death is just a part of life and the next stage in your journey if you can live the remainder of this life in absolute awareness you will be able to bring this awareness and hopefully newfound joy for life into the death process. Meaning you will not die in pain or suffer, and you will not die in fear. By accepting cancer and the new path it is leading you toward you will be able to die consciously, in peace, and in love.
For those of you with cancer here's a personal affirmation that you can say to yourself that may help you change the way you see cancer:
"Thank you cancer for showing up when you did, because now you have given me the opportunity to change my life and even my death for the better."
Alright now I'm going to go through my 3 top tips, the 3 most important steps anyone with cancer needs to take before healing can begin.
First step to healing is to take responsibility. Taking responsibility doesn't mean blaming yourself. It simply means owning the fact that this is your life and everything that happens in your life is due to the choices and decisions you've made. No-one can make these choices for you. It may feel at times like you have no other choice and you are forced into certain life situations, but I can tell you right now you do have the power of choice when it comes to what you put in your mouth in terms of food quality.
The reason taking responsibility is so very important is because human beings have this weird inability to take action on things that appear to be out of our control, that have nothing to do with us.
If you have this attitude with cancer where you think you have no control over it and it's up to others to deal with it then your body's innate ability to heal will never take place. You don't have to take all of the responsibility for how your life is and for your cancer diagnosis if you're not ready to, but by at least taking some responsibility for your life and where it's at right now you will increase your sense of control and will actually feel like you can take action and make the lifestyle changes that will begin the healing process. Responsibility equals action and this equals change and change is just what the natural doctor ordered.
Step 2 to healing is to forgive yourself and others. Forgiveness is the key that balances out your hormones and unlocks emotional blockages in your bodymind. Emotions such as anger and bitterness are extremely yang energies, very hot and chronic expression of these emotions will put your stress and repair hormones out-of-balance with stress hormones coming out on top. On the flip side if you're not expressing these energies and suppress them deep down inside they will build up in your body creating stagnant areas where energy, hormones, nutrition, and immune cells cannot flow. Because of this resentment is a big killer not just of the emotional body, but your physical and mental bodies as well. Can you see now how the saying 'resentment is like taking poison and expecting the other person to die' is so very true.
Let go of resentments, balance out your energy and hormones, and release stagnant energy that is causing you pain. By forgiving yourself and forgiving others you bring your body back to centre with balanced flowing energy.
Final step to healing is to be in an attitude of gratitude. Being in an attitude of gratitude puts you in a more positive mindset as it forces you to focus on what you do have more so than what you don't have. So instead of moping around and thinking woe is me and my cancer you could give gratitude for the lesson cancer is here to provide you. Remember cancer is a great teacher and if you can show appreciation and thanks toward your cancer diagnosis for showing you that there's something about your lifestyle that is out of balance with what Mother Nature expects of you then you can see how very fortunate you actually are to be given this lesson as you're no longer living life numb and blind, but now have the opportunity to live your life more mindfully and become more consciously aware of every moment you have while you're alive.
"Giving gratitude opens your mind, your body, and your spirit to a new way of being."
This is my personal attitude of gratitude practise. Every night before bed I give gratitude for 3 experiences I had that day and the lesson I learnt from each of them. I give gratitude: for one person I had an experience with; for one goal I had completed no matter how big or small; and for any other random experience that happened. Whether I perceived any of these 3 experiences as positive or negative, as uplifting or upsetting, I always give thanks for the lesson I learned from that person, from that achievement, and from that experience.
Those are my 3 tips that anyone wanting to heal from cancer needs to follow before healing can begin.
Can you see the one central theme running through each of these 3 steps? It's all about giving. By taking responsibility you give yourself the chance and the choice to change. By forgiving yourself and others you give your body balanced energies and by being in an attitude of gratitude you give yourself a positive mindset allowing you to see what could not be seen before.
I'll leave you with this quote from ancient Chinese philosopher Lao Tzu:
"A great nation is like a great man: when he makes a mistake, he realises it. Having realised it, he admits it. Having admitted it, he corrects it. He considers those who point out his faults as his most benevolent teachers. He thinks of his enemy as the shadow that he himself casts."
What all this means is that there's a misperception that cancer is this evil and bad thing that's happening to you, but if you flip this view, cancer turns into a gift that you've given yourself so that you can see your life and your death in a new light.
Mind you that's only if you choose to see it that way and as always the choice is yours.
Links and Resources

Please leave a 5-star iTunes review for the Whole Guidance Podcast
Podcast: Play in new window | Download
Subscribe: iTunes | Stitcher Radio | Android | RSS