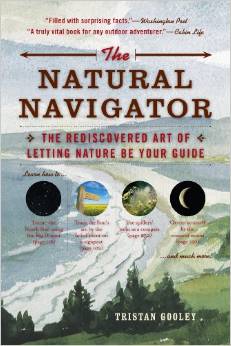 The Natural Navigator – Tristan Gooley
(Buy from Amazon; Buy from The Book Depository)
Before GPS, before the compass, and even before cartography, humankind was navigating. Now this singular guide helps us rediscover what our ancestors long understood—that a windswept tree, the depth of a puddle, or a trill of birdsong can help us find our way, if we know what to look and listen for. Adventurer and navigation expert Tristan Gooley unlocks the directional clues hidden in the sun, moon, stars, clouds, weather patterns, lengthening shadows, changing tides, plant growth, and the habits of wildlife. Rich with navigational anecdotes collected across ages, continents, and cultures, The Natural Navigator will help keep you on course and open your eyes to the wonders, large and small, of the natural world.
Disclaimer: This page contains affiliate links that may provide monetary compensation to help support the Whole Guidance Vision of Creating a Happy and Healthy Planet should you make a purchase. We very much appreciate and thank you for your support.