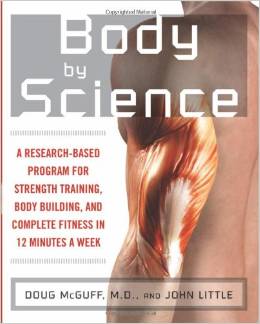 Body By Science – Doug McGuff MD, John Little
(Buy from Amazon; Buy from The Book Depository)
In Body By Science, bodybuilding powerhouse John Little teams up with fitness medicine expert Dr. Doug McGuff to present a scientifically proven formula for maximizing muscle development in just 12 minutes a week. Backed by rigorous research, the authors prescribe a weekly high-intensity program for increasing strength, revving metabolism, and building muscle for a total fitness experience.
Disclaimer: This page contains affiliate links that may provide monetary compensation to help support the Whole Guidance Vision of Creating a Happy and Healthy Planet should you make a purchase. We very much appreciate and thank you for your support.