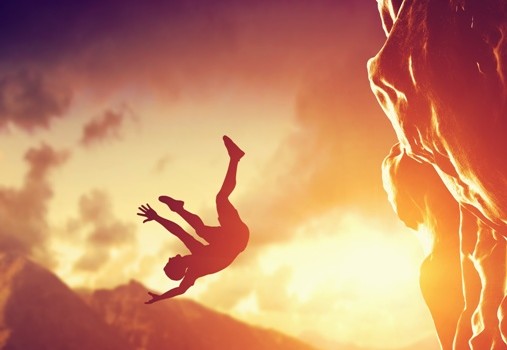 Podcast: Play in new window | Download
In this podcast I'll be exploring Depression and Suicidal Tendencies:
I'll explain what depression is and what suicidal tendencies are including their symptoms
I'll talk about from my experience what it feels like to be depressed and to have thoughts of suicide
I'll talk about contributing factors that can cause depression and suicidal tendencies
Finally, I'll give a few tips on how you can work your way out of a depressive and suicidal black hole

CLICK HERE TO LEARN WHAT ARE THE BEST FOODS TO GET YOU IN BALANCE
Depression is a mood disorder in which you feel extreme sadness and grief, you're uninterested about life, and you suffer chronic mental, emotional, and physical pain. Depression affects 350 million people worldwide and that's only an estimate. Because depression is such a difficult thing to admit to having with for fear of ridicule and looking weak or looking like a lesser person in other people's eyes I'd say that between half a billion to a billion people suffer from some form of depression.
There are different types of depression including major, melancholic, manic, and a few others all of these have similar symptoms including:
Persistent feelings of sadness and grief
Feeling hopeless, helpless, worthless, pessimistic and/or guilty
Feeling irritable and anxious
Loss of interest in activities that were once enjoyable
Low self-esteem
Indecisiveness
Alcohol and drug abuse
Eating or sleeping too little or too much
Difficulty concentrating, remembering or making decisions
Thoughts or attempts of self-harm
Thoughts or attempt of suicide
Fatigue or low energy
Persistent physical symptoms that do not respond to treatment

Suicidal tendencies are thoughts that you have about death and killing yourself due to not being able to cope with chronic pain and the suffering you're currently experiencing in your life. Being suicidal is another mood disorder and an advancement from self-harm where you cut or hurt yourself in order to cope with pain. Thoughts of suicide affect an unknown number of people, but over 800,000 people worldwide commit suicide every year with someone dying from suicide every 40 seconds. A lot more people attempt suicide, which makes thinking about suicide a major health issue.
Here are some symptoms and danger signs for suicide:
Talking about wanting to die or killing yourself
Researching and planning suicide
Talking about feeling hopeless or having no reason to live
Talking about feeling trapped or in unbearable pain
Talking about being a burden to others
Alcohol and drug abuse
Eating or sleeping too little or too much
Withdrawn or feeling isolated
Showing rage or talking about seeking revenge
Displaying extreme mood swings
Always thinking about death
Suddenly happier and at peace with things
Loss of interest in activities that were once enjoyable
Visiting or calling people to say goodbye
Making arrangements and setting your affairs in order
Giving things away, such as prized possessions

What I'm going to do now is to do my best to describe what it feels like to be in a state of depression and thinking about suicide. Now I lived with depression for two decades and had suicidal tendencies for a decade and a half, but even that doesn't qualify me enough to say that this is exactly what the experience of depression and thinking about suicide feels like for everybody. Even after having talked with and researched other people who have dealt with these disorders all I can give you is a description of my own personal experience.
Describing a feeling or sensation is extremely difficult though. So what I'm going to do is use two analogies to give you a sense of what depression and suicidal tendencies feel like or felt like for me. If you've never had to deal with these disorders I hope this gives you a better picture of what it's like to live with these two very disempowering ways of being. And if you have people in your life that you think may be dealing with depression and thoughts of suicide, but you're finding it difficult to relate to them I'm hoping that this gives you a sense of what they're struggling with and how you may be able to help and support them.
If you had or are currently dealing with depression and thoughts of suicide please let me know if what I describe here resonates with you and makes some sense. If you're finding it difficult to reach out to people who may not understand what you're going through, you can always contact me and use me as your first step toward getting a better understanding of what's happening with you. I'd love to hear your story and share mine with you and support you on your health and happiness journey.
Alrighty first analogy. Think of negative emotions as having weight and feeling like a burden on your back, or on your shoulders, making you feel heavy, making you feel uncomfortable and in pain. The more upsetting and painful the emotion the more weight it has. Positive emotions would be weightless and make you feel as light as a feather. Now imagine an acute short-term pain like stubbing your toe. This feels like a couple of bowling balls on your back. Imagine now that you get angry for accidentally hitting your toe. Now you have a few more bowling balls pile up. Imagine getting in an argument or feeling upset over an expectation not being met. This would feel like a car or a bus on your shoulders. Breaking up with your lover or being disconnected from family and friends. This would feel like a whole city block was weighing you down. Experiencing the death of a loved one, someone you deeply cared about, this is huge and feels like the weight of the world, the entire planet is on your shoulders.
Now imagine this sadness and grief grows where another planet jumps on your back followed by another and then another, and then the sun followed by more stars, and different star systems until eventually you feel like the weight of the entire galaxy is on your back. If deep sadness and unbearable grief were the weight of planet Earth, depression feels like the weight of an entire galaxy of stars and planets.
The longer you have this galaxy on your back weighing you down the more painful your life becomes and the more difficult it is for you to move around. Without realising it another galaxy gets plonked on your back followed by another and another until0020like the theory of the Big Bang where everything rapidly expanded into existence, you have the size of the entire universe weighing you down. You feel like you're about to lose it and be crushed by this massive burden. This huge infinite mass of the universe causes unimaginable pain and stops you in your tracks causing you to give up all hope of living because all you want is for this heaviness, this non-stop chronic persistent pain to just go away. All you want is to be free, free of this burden, free of this pain, free of this suffering. This is when you begin thinking that ending your life is the only viable option you have left.
That's how my experience of depression and contemplating suicide was for me in terms of pain. I felt so small and so insignificant compared to the burden that I thought I was carrying. I felt absolutely weighed down by my thoughts and by my feelings and because of them I experienced unimaginable pain and suffering.
In this second analogy imagine standing on the edge of a cliff looking into a deep dark chasm, an abyss with no end in sight. A normal experience of sadness and grief is like tripping and falling into this abyss and feeling scared and alone in the darkness and reaching out for something to grab and hold onto to break your fall, but there's nothing around that can save you and you're just falling for what seems like an eternity until out of nowhere a safety net breaks your fall and you're able to climb to the top of the cliff and find yourself back on solid ground relieved from your grief.
Depression feels like tripping and falling into this abyss and feeling scared and alone and trying as you might you cannot find anything to grab onto and you're falling and falling in this absolutely pitch-black hole with no end in sight screaming out in fear of dying, in fear of being alone forever, in fear of never being saved. The thing with depression is the fall never ends and you lose track of time and space and of who you were and you begin to fear the dark, and you're afraid of the unknown, afraid of being alone, afraid of never experiencing love again, and you fall and fall and fall forever. You become desperate and pretend that everything is okay. You put masks on to cover up your fears. You become religious. You become an atheist. You become a team player. You become a loner. You become frustrated. You become apathetic. You become an addict. You become whatever it is you think you need to be to survive the fall, but no matter what masks you put on you are still falling and the fall never ends. You're afraid of hitting rock bottom, but have no idea how to stop from falling.
Having suicidal tendencies feels like tripping and falling into this abyss and just like depression this fall never ends and you live in constant fear until eventually you give in to the fear and give up all hope of being saved or of saving yourself and you stop reaching out and you stop pretending everything is okay, and you stop looking for ways to put on a brave face. You turn your body and you look straight down into the darkness waiting for the inevitable, expecting it, wanting the fall to end, wanting to hit rock bottom, wanting this fear of the dark, of feeling alone, of never feeling love to end. You're still afraid of hitting rock bottom, but rock bottom is the only way you see this fall ending.
That's how depression and suicidal thoughts felt for me in terms of fear. I felt absolutely out of control. I felt uncertain about myself, my life, other people, the whole world. I felt completely utterly hopeless and helpless and saw other people as my enemies and saw the world as a very dark, scary, and lonely place.
This is just my personal experience and everyone has their own perspective and I hope it gives you some insight and understanding about what it feels like to live with these disorders.
Let's move onto the contributing factors that can lead to depression and suicidal tendencies. What causes these mood disorders?
Conventional medical thinking would tell you that an imbalance either too much or not enough of feel good neurotransmitters like serotonin are the cause of mood disorders. But what causes these hormones, these neurotransmitters in your brain to get out of balance?
As a holistic and functional practitioner I always want to get to the underlying root cause. Depression and thoughts of suicide are symptoms of a bigger problem. Yes these mood disorders are very destructive, but they are not the problem. They are the result of the problem. They are actually signs signalling to you that something in your life is out of balance.
The real problem for this imbalance and the root cause to 99.99% of disease, sickness, symptoms of ill health, and dysfunction in your body, in your mind, in your bodymind they are both one and the same, the root cause is chronic stress perceived or real, physical or metaphysical. This chronic stress then leads to chronic inflammation and this chronic inflammation causes your immune system to run out-of-control.
You have to realise that your bodymind is always in flux, in flow, and shifting between anabolism, which is growth, and catabolism, which is breaking down. When you sleep you're predominantly anabolic and when you're awake you're mostly catabolic. When your bodymind lives in what I call a catabolic soup, which is when the big three persistent stress and inflammation and an unregulated immune system come together, your bodymind will shift into a catabolic state and stay there for a long time and anabolic processes will no longer be deemed necessary.
Meaning your bodymind will begin to break down more a lot more than it grows and it does this because it's now in survival mode and not your normal thriving mode. Your bodymind will turn off non-vital processes such as growth, repair, reproduction, digestion, elimination, and shut down the production of mood-regulating hormones and neurotransmitters leading to mood disorders.
In this catabolic state your bodymind will also cannibalise itself and strip nutrients from bone to ensure the proper functioning of other vital organs (osteoporosis anyone?) and will become confused and attack your own organs such as your thyroid and joints and your gut and this creates autoimmune diseases like Hashimoto's Thyroiditis, Rheumatoid Arthritis, and Coeliac Disease all because of chronic stress, inflammation, and an unruly immune system.
So if this catabolic soup made up of stress and inflammation and your out-of-control immune system contributes to the cause of depression and suicidal tendencies what creates this catabolic soup? Why are you in chronic stress? Why is there chronic inflammation? Why is your immune system attacking your own body?
"Living a lifestyle out of balance with the seasons and the rhythms of Mother Nature."
This is the ultimate cause to all diseases physical, sexual, emotional, and mental. Not living in accordance with the laws of nature. To reduce the symptoms and eventually remove your depressed state and suicidal tendencies you need to reconnect to the natural order of life.
Your bodymind was designed to be barefoot on the land, with skin exposed to the sun, connected and working intimately together with your tribe with a sole purpose, to sleep when the sun sets and to wake the sun rises, to live in a toxin-free environment, to breathe clean air, to move often throughout the day, to drink natural pure structured water, and to eat real food from Mother Nature.
This is called living a holistic lifestyle and connecting back to your roots, to your ancestry, to who you really truly are in this Universe. A holistic lifestyle will reduce your stress, the inflammation in your bodymind, and help calm and regulate your immune system.
I have already done many podcasts on how to live a holistic lifestyle and a good starting place would be to look up the episode I did on the 7 Holistic Health Principles to give you the good life. That is episode 30.
Looking back at my life I can definitely see how out of sync my lifestyle was compared to what my bodymind needed and was expecting. I ate a lot of highly inflammatory foods like sugars and grains and pasteurised dairy, and I drank a lot of tap water, and I didn't move my body enough, and hardly ever did I ground my body to the earth, and I'd always cover myself when I went outside for fear of being burnt from the sun and getting skin cancer.
In terms of my mindset there was one thing that I wish someone had told me when I was a teenager and it's a piece of advice I'd like to share with anyone out there feeling depressed and suicidal and that is:
"Don't believe everything you think, everything you feel, everything you say, or do."
And the same goes for believing other people. I was so much in my head as a teenager, as a child really, and I believed right up to my 30s that what I thought was absolutely real, it was 100% fact, and that the situation I was in was set in stone and there was no way of changing it. In hindsight I can see how wrong I was.
One way I let go of my depression and suicidal tendencies was to start questioning everything. I mean ever since I was young I have always been very curious about life and how things worked, but when my bodymind became stressed and inflamed my curiosity started to decrease until it faded away entirely. Then I like a sponge I soaked up everything around me the good, the bad, and the ugly and believed it to be the absolute truth.
So I shifted my mindset from being an adult that accepted everything to be more childlike and to be more curious.
If you're feeling crushed under the weight of the universe and feel like you're falling with no help in sight or if you have beliefs that are not serving you ask yourself this one question – is  it true?
Are your thoughts and feelings and sensations actually giving you the correct data or are they being twisted somehow? Really dig deep and investigate your human experience. I say human experience because my curiosity took me down a deep rabbit hole just like Alice in Alice in Wonderland I found myself in a different world that amazed and surprised me and in this world I discovered something.
I learnt that I am not only human, a creature of habit, but I am also a creature of choice. A creature who can choose is really a creator. I realised that I am the creator of all my human experiences. Actually a co-creator with other creatures.
I realised and I discovered:
"I am a spiritual being having a human experience."
Once I began to live a holistic lifestyle and nourish my human experience I connected to my higher self, my spiritual self. All through curiosity. But of course that's just my experience.
So be curious my friend. Question your perceived reality.
Martial artist and philosopher Bruce Lee said:
"Be water my friend."
This means you need to adapt to the situation that you're in. Easier said than done I know, but after making changes to your lifestyle and becoming more curious you will find adapting to your environment becomes a lot easier. So if you find yourself in a tight spot, loosen up. If you find yourself heating up, cool down. If you find yourself saying yes to everything, say no. If you find yourself feeling heavy, lighten up. If you find yourself alone, reach out. If you find yourself in a dark place, brighten up. And the major situation and change that I personally had to go through – if you find yourself stuck, move right along because spiritually and metaphysically and scientifically and quantum mechanically there's really nothing to see here.
By living a holistic lifestyle and being curious you will clear your bodymind of stress and inflammation giving you more clarity about the present and what's really happening right in front of you. And by being water you will be able to adapt and change and evolve and grow and flow with ease into the next moment. Hopefully feeling lighter and on solid ground.
For more information about how to heal from depression holistically and naturally read Dr Kelly Brogan's awesome book A Mind of Your Own. Dr Kelly is a holistic psychiatrist who practices what she preaches and although it has women in the subtitle it is very much applicable to men and everyone else as well.
If you have suicidal tendencies please reach out to someone. There is always light at the end of the tunnel, but I ain't talking about the light that takes you to the other side. If you have no one to talk to call your local suicide hotline. The people at the other end they're not there to judge you, they are trained to understand what's going on with your specific situation and they will give you unconditional support and guidance and it's anonymous. I'll put a link to a website showing all international suicide hotline numbers. Give them a call and you don't even have to tell them that it's for you. You can always say you're calling on behalf of a friend.
One last thing. As I talked about in the previous podcast about selfless-connection remember you are never alone. There are millions of people out there dealing with the same stuff and they're also struggling to find other people to share their experiences with.
Wherever you think you maybe and whatever you think is going to happen in the future remember that right now, you are here and you are now. You are always here and you are always now. Right here and now you can choose to keep moving forward, to let go of fate, and to create a new destiny and a new you.
Links and Resources

Please leave a 5-star iTunes review for the Whole Guidance Podcast
Podcast: Play in new window | Download
Subscribe: iTunes | Stitcher Radio | Android | RSS