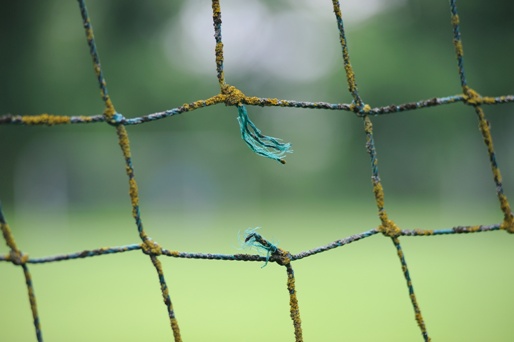 Podcast: Play in new window | Download
In this podcast I'll be exploring Leaky Gut Syndrome:
I'll explain how a leaky gut can lead to chronic disease
I'll talk about what causes a leaky gut
Finally, I'll give you 5 steps to healing and sealing a leaky gut

CLICK HERE TO LEARN WHAT ARE THE BEST HEALING FOODS FOR YOUR GUT
Hippocrates was an ancient Greek physician and considered the father of western medicine, although I'm sure he'd be quite upset at the current health-care system and medical model we use today, which is really a disease-care model, but anyways… Hippocrates said:
"All disease begins in the gut."
And he is absolutely 100% correct and let me explain how. And by the way when I say gut I'm talking about the small and large intestines in your body.
Your entire alimentary canal, your entire digestive system is one long tube that begins in your mouth hole and ends in your south hole so anything you put in your mouth and swallow is still technically outside of your body. If it gets digested and absorbed into your bloodstream then it's inside your body, but if what you swallow gets eliminated then it technically was never in your body. That's not to say it won't affect your body only that the effect will be minimal compared to if what you ate did get into your bloodstream.
Now your gut performs many functions in your body besides digestion and elimination and its primary role is to act as a barrier controlling what's allowed in and what stays out of your body. Nutrients are allowed into your body and unwanted unknown foreign materials are kept outside of your body. So it's similar to a mosquito net. It allows oxygen in while keeping mosquitoes out. When this barrier becomes compromised and unregulated or when this mosquito net gets punctured and has tears in it this is called leaky gut syndrome.
When you have a leaky gut unwanted unknown foreign materials get into your bloodstream and then all hell begins to break loose in other parts of your body. When undigested food particles, pathogens, toxins, and other irritants that usually get eliminated find their way into your body, into your bloodstream your immune system gets activated and this causes an inflammatory and stress response at whatever site the foreign material settles in. The longer this inflammation and stress goes on the higher your chance of getting a chronic disease.
For example, if you have had leaky gut for a while and unwanted material settles in your joints you may get rheumatoid arthritis. If they settle in your arteries your chance of having a heart attack or stroke skyrockets. If this foreign matter settles in your thyroid you may experience hyper or hypothyroid issues. If they settle under your skin you may get rashes, eczema, or acne. If they settle in your brain your ability to focus and think clearly may reduce dramatically giving you brain fog. If this foreign material stays in your gut you may experience digestive issues like bloating and foul-smelling gas that can eventually lead to Crohn's or coeliac disease. And if these non-nutrient substances don't settle anywhere in particular this chronic low-level inflammatory and stress response will cause your hormones and your neurotransmitters to get out of balance with either too much or not enough being produced causing body composition problems (fat gain or muscle loss), reproductive issues (infertility), energy imbalances (feeling tired or fatigued), and mood disorders (depression).
Not only does bad stuff get into your bloodstream with a leaky gut, but because your gut wall is damaged you're no longer able to absorb the full amount of nutrients, minerals, and vitamins from the food that you're eating and this leads to nutrient deficiencies. This malabsorption of nutrients causes your body to start cannibalising itself in order to meet its own nutrient requirements. So if you're not absorbing enough calcium your bones will begin to breakdown. If you're not absorbing enough protein your body will get this protein from your muscles. Not absorbing enough natural fats? Say goodbye to proper brain function. And if you're not absorbing enough vitamin A your cells will no longer form and grow properly causing dysfunction of many of your bodily systems.
So having a leaky gut is a serious problem with serious health consequences and it's not limited to your gut. Your entire body is fair game.
"If you're experiencing health symptoms of any kind there's a 99.9999% chance that your gut is leaky."
Your skin is a dozen cell layers thick and you can see the layers of your skin when you get a cut or you scrape yourself. The mucous lining of your gut, also known as your gut wall, is only one cell thick or should I say one cell thin. The cells that make up your gut wall are called enterocytes. This single layer of enterocytes makes it easy to absorb and transport nutrients into your bloodstream, but this also makes your gut very easy to damage.
Your gut wall isn't smooth, but is made up of very tiny finger-like projections called villi that stick out increasing the surface area of your digestive system and this makes it easier to break down food and absorb more nutrients. Villi are connected to each other at their base by tight junctions and these tight junctions can open slightly to let certain nutrients in, but they remain closed when there's foreign material around like undigested food particles, toxins, and pathogens.
There are certain substances, however, that can cause these tight junctions to open even in the presence of foreign material. There are even more substances that can cause direct physical damage to your single-celled gut wall. The term leaky gut syndrome comes from the fact that these tight junctions are opened and your gut wall is damaged. The technical term for this is intestinal hyperpermeability.
The unwarranted opening of these junctions and damage to your gut wall is caused by many many things and a variety of factors including:
Anti-nutrients like gluten, lectins, saponins, and phytates
Industrial seed oils aka vegetable oils
Grains
Instant coffee
Pasteurised dairy
Processed and refined sugar
Foods your body is intolerant and sensitive to
Nutrient deficiencies
Inorganic foods raised with inorganic fertilisers and pesticides
Tap water and water that is deficient in minerals
Alcohol
Artificial sweeteners
Artificial colourings, preservatives, additives, thickeners, emulsifiers, bulking agents, flavourings, and texturants
Synthetic vitamins
Parasitic infections
Dysbiosis, which is not an infection, but simply having more pathogens than probiotics in your gut
Environmental toxins including personal and homecare products
Lack of exposure to the sun, to bare skin on the Earth, and to time in nature
Pharmaceutical drugs like antibiotics, anti-inflammatories, acid-blockers, and pain-killers
Caesarean birth or being born via C-section
Sedentary lifestyle
Lack of quality restorative sleep
Chronic stress and
Chronic inflammation

So how do you seal and heal your leaky gut? How do you prevent those tight junctions between your villi from opening when they shouldn't and how do you repair the damage to the enterocytes the cells of your gut wall?
Here are five steps to healing a leaky gut.
First things first – Redefine your dream for healing.
Without a big enough why, a big enough reason to keep you moving forward you will end up stressed out about the whole healing process. If you stress about how difficult it's going to be for example to stop eating bread or cheese or having to buy plant-based organic deodorant and homecare products then forget about moving onto the next steps. This stress about changing and healing is just as bad as continuing to eat gluten or drink alcohol. You need to create a dream that matters, a dream that will inspire you to make change happen, to make change stick, and to make healing feel less of a burden and more of a passion, more of a right like you deserve this. Checkout episode 14 for more details about how to build your dream.
Second step – Remove all possible gut irritants.
This includes everything in the list I gave you earlier. Well as much of it as you can handle without stressing out about it. Hopefully your dream keeps your stress levels or your perception of stress in check. Even if you do find yourself feeling a bit stressed about this step you can always practise meditation and movement practises like Qi-gong to help reduce the amount of perceived stress you're experiencing.
Step three – Refeed your body with holistic nutrition.
This isn't just about eating real food. This also includes drinking natural water, moving often, breathing correctly, getting quality restorative sleep, and engaging in loving relationships. When it comes to food to heal your gut though you can't go past:
Bone broth
Fermented foods like raw milk kefir and sauerkraut
Fatty fish like salmon and sardines, and
Eating more natural animal and fruit fats

Fourth step – Repair your gut with smart supplementation.
You could heal your gut naturally without the use of supplements, but strategic use of supplements will help support and boost your body's own innate healing abilities increasing your chances for success. The enterocytes that make up your gut wall, these guys love to feed on an amino acid glutamine and you can get glutamine in real foods like bone broth, but you can also find it as a supplement powder called l-glutamine. Digestive enzymes are a fantastic way to supplement your body's digestive system and will ensure the proper digestion and absorption of nutrients. Aloe vera juice and deglycyrrhizinated licorice or DGL are two very potent plant-based gut-healers. High quality fish and krill oil with their anti-inflammatory omega-3 fatty acids will also help your gut heal. Lastly, a probiotic supplement preferably containing soil-based microorganisms will help bring your gut microbiome back into balance.
Fifth and final step – Remember to laugh.
There's an age-old saying:
"Laughter is the best medicine."
A real hard laugh boosts your immune system and lowers your levels of the stress hormone cortisol for at least a day so be sure to watch something funny, go to a comedy show, or do some laughing yoga. Yeah, you heard right, laughing yoga. I'll put a link in the blog post for this episode to a video showing what laughing yoga is all about. It's actually quite funny, obviously. Also I'll put a link to the Chewbacca Mom viral video. It's a video I've come across recently and it made me laugh pretty hard the first time I saw it.
Here are a couple of books to help you on your gut healing journey. How to Eat, Move and Be Healthy! by Paul Chek covers how to heal holistically. Gut and Psychology Syndrome by Dr Natasha Campbell-McBride gives you the GAPs Protocol and this goes deeper into gut healing and is a great option for those with severely damaged guts.
I'll leave you with this thought. Life is short. Don't live life so seriously. The time it's going to take to heal your gut will be long though. So take the time now to heal your gut so you can enjoy yourself later and have more fun before your time is up.
Links and Resources

Please leave a 5-star iTunes review for the Whole Guidance Podcast
Podcast: Play in new window | Download
Subscribe: iTunes | Stitcher Radio | Android | RSS