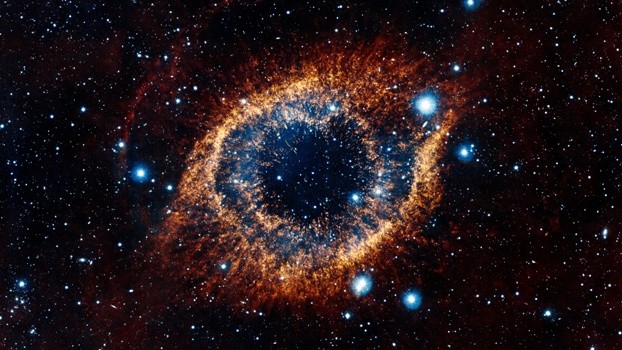 Podcast: Play in new window | Download
In this podcast I'll be exploring Love:
I'll explain some of the ideas, the emotions, and actions of human love
I'll talk about universal love and its absolute nature
Finally, I'll give one loving practise you can use to transform any thought, word, or deed into an expression of love

CLICK HERE TO LEARN WHAT ARE THE BEST FOODS THAT WILL BRING MORE LOVE INTO YOUR LIFE
Love is a word with many many meanings. Thinking about love is not the same as feeling love and they are not the same as acting out of and being love.
The ideology behind love or the way most people think about love is that it is an emotion that creates a bond and a connection between two beings. The bond between a parent and its offspring, or the bond between a plant and the soil, and even the bond between the Sun and the Earth, these connections and relationships between different forms of life can be considered love.
The idea of human love usually brings up images of intimate romantic partnerships between two people. But there's also family love, and friendly love, national love, and enemy love, fiery love, free love, violent love, and the love to complain and to hate things, and the love to give and to share, etc. There are many forms of human love. So thinking about love it isn't just one thing, it's many things.
Now just like the idea of love the emotion of love isn't just one feeling. Love brings up many different emotions. Actually human love is a collection of hormones and neurotransmitters interacting together. The coordination of these molecules of energy in motion or molecules of emotion create different sensations in your bodymind that we call love such as:
Gratitude
Joy
Happiness
Peace
Serenity
Hope
Awe, and
Inspiration

For example, when I see a sunset I feel inspired and in awe of its beauty. It gives me hope for tomorrow, which gives me peace and serenity in the moment. I feel a sense of joy and happiness and I have nothing but gratitude for being alive and being able to experience such a fantastic event. Altogether I could simply say I loved witnessing the sun setting over the horizon. Again like the idea of love, feeling love isn't just one thing, it's many things.
When it comes to acting out of love and being love, again this ain't one thing. Acts of love or loving deeds and being love are actually the culmination and the final expression of the way you think about love and the way you feel about love.
If you think love is being loyal to your nation and this inspires you to want to protect your country and the values it represents, your act of being love may lead you to sign up to the army and defend your country. If you think love is being listened to where people give you their undivided attention and you get filled with joy at being the focus of attention, then your act of being love will most likely make you quite the talker in your tribe where you seek a lot of the attention. And if you think love is all about food, something I know personally all too well, and eating makes you happy, then your loving deed will be to eat and the more love you seek, usually the more food you will eat.
So your thoughts about love, dictate how you feel love, and then ultimately how you express that love.
Now I'd like to move on from the human concept of love, where it can be many different things depending on your own unique view of the world, to the universal picture of love where love is absolutely everything.
This quote from the book The Voice of Knowledge by Don Miguel Ruiz perfectly summarises what I mean by universal love:
"The energy of love is just like the light that comes from the sun. Like sunlight, the emotion of love looks different depending on what is reflecting the love."
This quote means that universal love is whatever it reflects. You see universal love is a form of energy that permeates everything, including you and me, and this energy reinforces and reveals the true nature and essence of the object that it's infused with.
Universal love is the full experience. By that I mean it is all of the experiences one can experience in the universe even the negative experiences, such as fear, or neutral experiences such as the experience of no experience or emptiness and nothingness. So looking at it this way, love and fear are really two sides of the same coin, the yin and the yang of the same energy that I call universal love.
In this sense love is good and bad. Love is health and disease. Love is pleasure and pain. Love is laughter and sobbing. Love is for and against. Love is kindness and abuse. Love is peace and war. Love is order and chaos. Love is life and death. Love is the teacher and the student as well as the lesson and it can be all of these things because universal love is potential energy and it's only when this potential energy fuses with a physical entity does love manifest and become what it needs to be depending on what it is a part of in that moment.
Human love again is many things dependant on your personal thoughts and feelings, whereas universal love is everything and shines a light on whatever it touches.
Now in the previous podcast I gave you three ways to accumulate more love for yourself:
Understand how you give and receive love
Practise being in an attitude of gratitude
Build a loving tribe and community

The loving practise I'm going to give you now will help you reflect more love instead of fear and to transform any fear you perceive into love and I hope you practise this as much as possible until it becomes second nature, a habit, a loving habit that becomes a part of your way of being. It really can change your life.
Whenever a person, or your environment, or anything, anything at all causes you to react and to think about fear, feel fear, or act in fear one of the best things you can do in that moment is to do nothing, absolutely nothing.
Just pause.
Stop everything, except for your breathing of course.
But do take a moment to sit with what's coming up in your bodymind. The thoughts, the feelings, what you want to do. Now don't stay too long in these thoughts and feelings of fear. Just take a few secs to a minute to wash yourself and wallow in this stew of fear.
Now focus on your breath and nothing else. Breathe through your nose and as you inhale focus on expanding your belly out in front of you, make yourself look full. As you exhale focus on shrinking your belly and bring it in, make yourself look empty. Focus on the flow of the air in and out of your nose and the movement of your diaphragm. Feel the air come in and out of your lungs. Feel your rib cage and core muscles expand and contract.
No matter how hard you concentrate on your breath and your body your mind will always want to wander and want to go back to that fear. Every time it does this, gently bring it back to your breath and your body by refocusing your attention here.
The idea behind this practise isn't to forget about what just happened or to avoid fear entirely. The idea is to see the situation from a new perspective, from a perspective of love, shining a new light on it, hopefully changing how you see what just happened.
You don't need to do this focused bodymind breathing for long. Just long enough where instead of feeling vulnerable and unsure about what's going on and how you should react, you feel more empowered to come from a place of peace and love with a more holistic and grounded personal understanding of what just happened.
This mindfulness practise of learning to respond from love instead of react from fear, if you can practise this daily, multiple times a day as is necessary, over time you will begin to see things and life in an entirely new way where loving options that were once hidden from your view suddenly appear out of nowhere.
As inspirational speaker and author Wayne Dyer used to say:
"Everything in the Universe came from nowhere, now here."
And Wayne Dyer also said:
"When you change the way you look at things, the things you look at change."
So if you can see fear as another form of love you will be more present to the love that has always been there, surrounding you this entire time.
I'll leave you with this thought.
You won't always give love to others as they want it and you won't always receive love as you want it, and universal love doesn't always give you what you want, but universal love will always, and I mean always, give you what you need in that moment.
In my Universe and how I see life, love is the circle of life, the beginning and end of all things. It is the alpha and the omega of everything that exists.
"Love is creation."
Love is the process of creation. It is the creative process and this process is eternal, it never ends and it's constantly changing and in flow. This creative process begins with the receiving of love from another, which is received as a thought. This thought is then transformed into a feeling, and this feeling manifests itself in reality as a physical act of love being given from within to without, from you to another.
So in essence to me love is the transformation of itself between itself from itself to itself. To put it another way:
"Love is love experiencing love."
And all there is, is love.
Links and Resources

Please leave a 5-s tar iTunes review for the Whole Guidance Podcast
Podcast: Play in new window | Download
Subscribe: iTunes | Stitcher Radio | Android | RSS